Komatsu Pushes Eco-Friendly Construction With Electric Excavator for Europe
The company aims to meet the rising demand for eco-friendly construction equipment while creating a healthier working environment for on-site workers.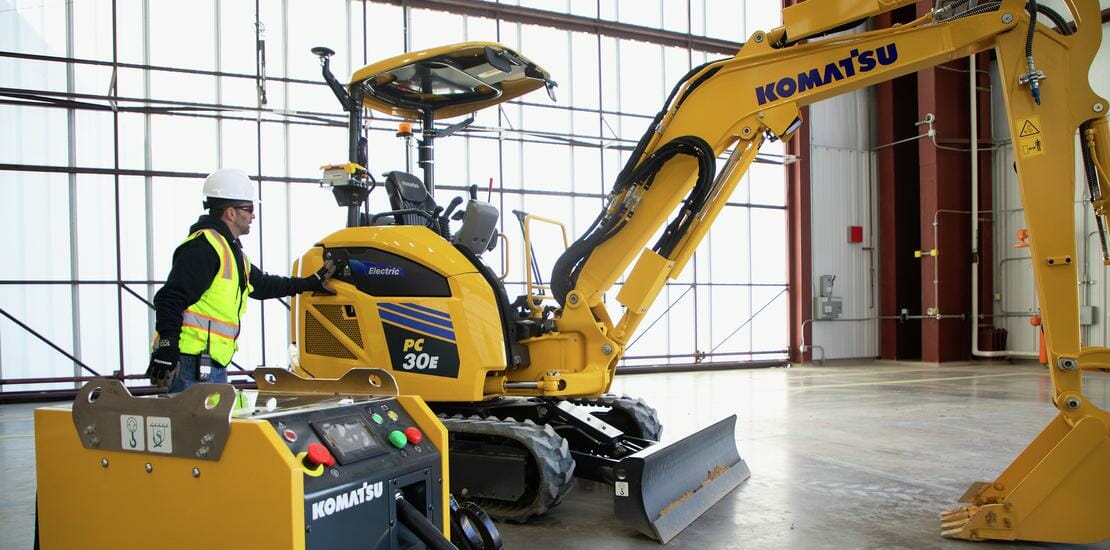 Construction equipment manufacturer, Komatsu, has announced its plans to introduce a cutting-edge 3-ton class electric mini excavator equipped with a lithium-ion battery in the European market. This move comes as part of the company's commitment to developing a market for electric construction equipment and striving to achieve carbon neutrality by 2050.
The new model is a fully remodeled version of the previously introduced PC30E-5 3-ton class electric mini excavator in Japan, which gained popularity as a rental model in 2020. The new machine aims to revolutionize the construction industry with its zero exhaust emissions, low noise, and enhanced efficiency.
Addressing the pressing need for sustainable and eco-friendly construction solutions, Komatsu has set 2023 for their market introduction of electric construction equipment. The introduction of the new mini excavator marks a significant milestone in the company's efforts to establish a robust market for small electric construction equipment globally. Komatsu's vision extends beyond the European market, as the company has plans to launch the new model in its home country, Japan, as well.
The demand for electrified construction equipment has been escalating, particularly for urban civil engineering and indoor work sites. Customers have expressed growing interest in equipment that offers zero exhaust emissions and reduced noise levels to create a healthier and more efficient working environment. The new electric mini excavator is designed to address these concerns, providing a clean working environment while minimizing stress and fatigue for on-site workers. The vehicle's quiet operation enhances communication among workers and demonstrates positive consideration for the surrounding environment.
Key features of the new electric mini excavator include a high-capacity lithium-ion battery that extends continuous operation time by approximately 20% compared to conventional electric models, significantly increasing productivity on construction sites.
Additionally, the machine's weight has been reduced by approximately 25%, and its tail swing radius shortened by about 30% compared to its predecessor. These enhancements make the excavator more versatile, enabling it to operate in a wider range of sites.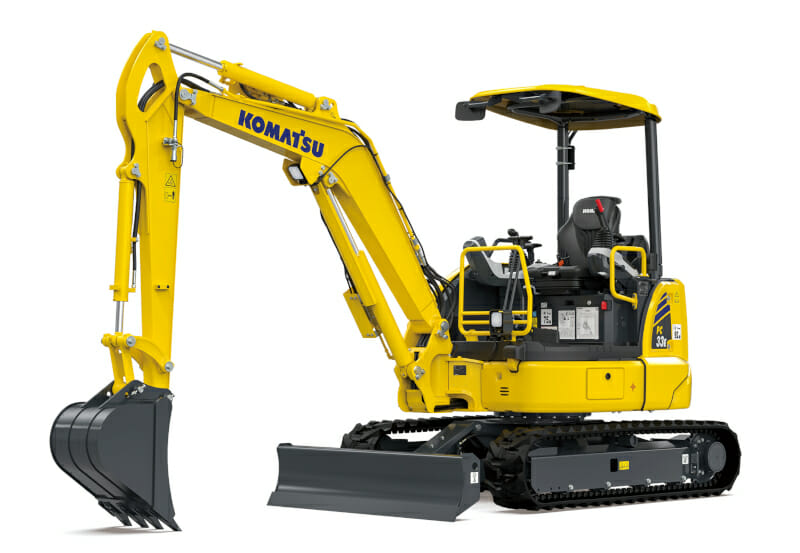 Safety is also a priority in the design of the new machine. The body structure has been engineered to ensure that routine checkups and high voltage areas are entirely separate, eliminating the risk of high-voltage danger during inspections. According to the company, these features not only enhance the safety of workers, but also reduces the number of routine checkups and maintenance items, streamlining operations and minimizing downtime.
The introduction of this state-of-the-art electric mini excavator marks a turning point for the construction equipment industry. As concerns regarding environmental impact and emissions intensify, electrified construction equipment offers a multitude of benefits, not only in terms of reducing pollution but also in improving working conditions and productivity.