Lufthansa and HCS Group Partner to Make Flying More Eco-Friendly
HCS Group aims to become Germany's first large-scale producer of Sustainable Aviation Fuel through its collaboration with Lufthansa.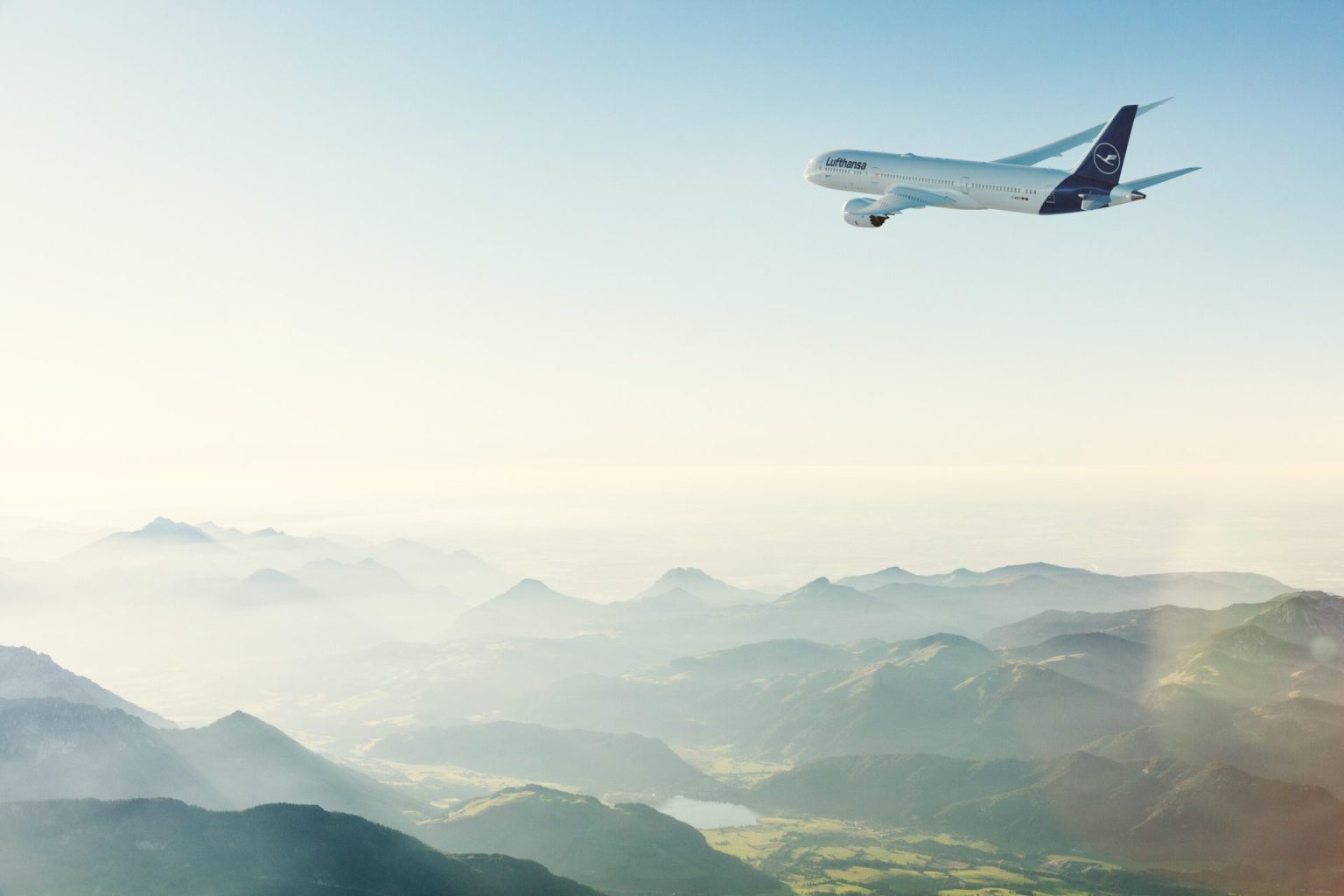 Last week, Lufthansa Group announced a partnership with the HCS Group, a provider of sustainable hydrocarbon solutions, to produce and supply Sustainable Aviation Fuel (SAF). Under the agreement, the HCS Group will supply Lufthansa with SAF using Alcohol-to-Jet (AtJ) technology beginning in  2026.
The SAF HCS Group will supply is derived from agricultural and forestry biogenic residues. SAF is the generic term for all aviation fuels that are produced without the use of fossil feedstocks such as crude oil and also meet sustainability criteria.
There are various processes for the production of SAF, both with biogenic and non-biogenic feedstocks. The current SAF is mainly produced from biogenic residual materials such as used cooking oil.
Many major airlines run a "drop-in" solution of SAF where it is mixed with conventional kerosene before being transported to the airport. The maximum blending rate of SAF permitted under the fuel specification is currently 50 percent. Major airlines generally run a mix of 1-2% of SAF in aircraft engines that have been certified for the fuel type. In its pure form, SAF from biogenic residues can reduce CO2 emissions by up to 80 percent compared to conventional kerosene.
The Lufthansa Group has been involved in SAF research for many years, has built up an extensive partner network and is moving forward with the introduction of next-generation SAF.
Lufthansa places special focus on SAF based on waste materials, renewable electrical energy (Power-to-Liquid, PtL), and is doing research into the direct use of sunlight for fuel synthesis (Sun-to-Liquid, StL).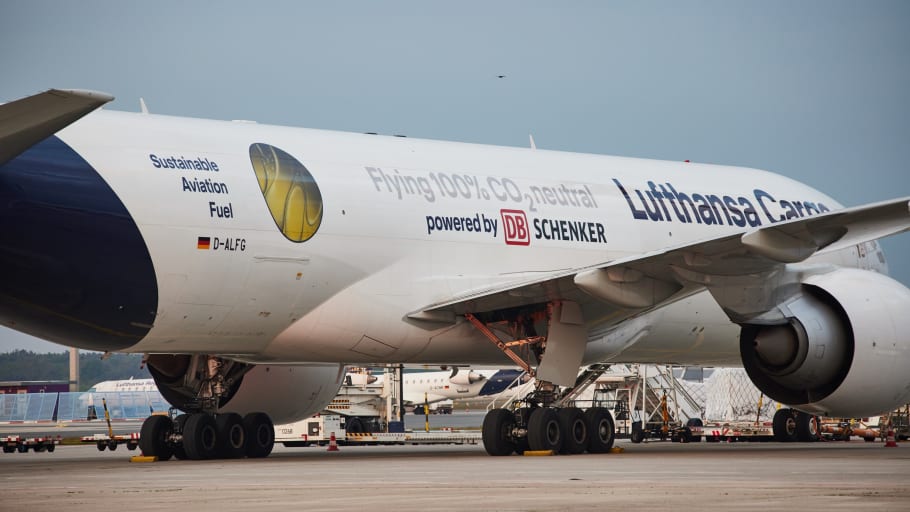 The fuel type is a key component in the aviation industry's pursuit of decarbonization. The production will take place at the HCS Group's Speyer facility. With an initial planned production volume of 60,000 metric tons per year, the HCS Group aims to be Germany's first large-scale biogenic SAF producer.Furthermore, the Speyer production site's location near Lufthansa's Frankfurt hub offers a favorable location for transport of the fuel. 
The alliance supports Lufthansa's commitment to "Made in Germany" SAF, in compliance with Europe's Renewable Energy Directive RED II. Last April, the European Commission announced an agreement requiring aviation fuel suppliers to blend SAF with kerosene in increasing amounts beginning in 2025.
Lufthansa Group, one of the world's five largest SAF customers, plans to invest up to $250 million in SAF procurement in the coming years. The collaboration with HCS Group aligns with Lufthansa's goal of boosting the market use of SAF and underscores the airline's ongoing sustainability initiatives.
The partnership also aligns with Lufthansa's sustainability goals, which includes net zero CO2 balance by 2050 and halving its net CO2 emissions by 2030. These aims reflect the airline's commitment to the 2015 Paris Climate Agreement and its overall focus on modernized fleets, SAF use, flight optimization, and sustainability-focused customer  offerings.
Sign Up for the cleanearth.io weekly newsletter
Our biggest stories delivered to your inbox weekly. 
By signing up you agree to our Disclaimer, our Privacy Policy & Cookie Statement and to receive marketing and account-related emails from cleanearth.io. You can unsubscribe at any time.