Maersk Expands Green Fleet with Order of Methanol-Powered Container Vessels
This order marks a crucial milestone in the company's commitment to sustainable shipping and signifies the growing demand for green methanol in the maritime industry.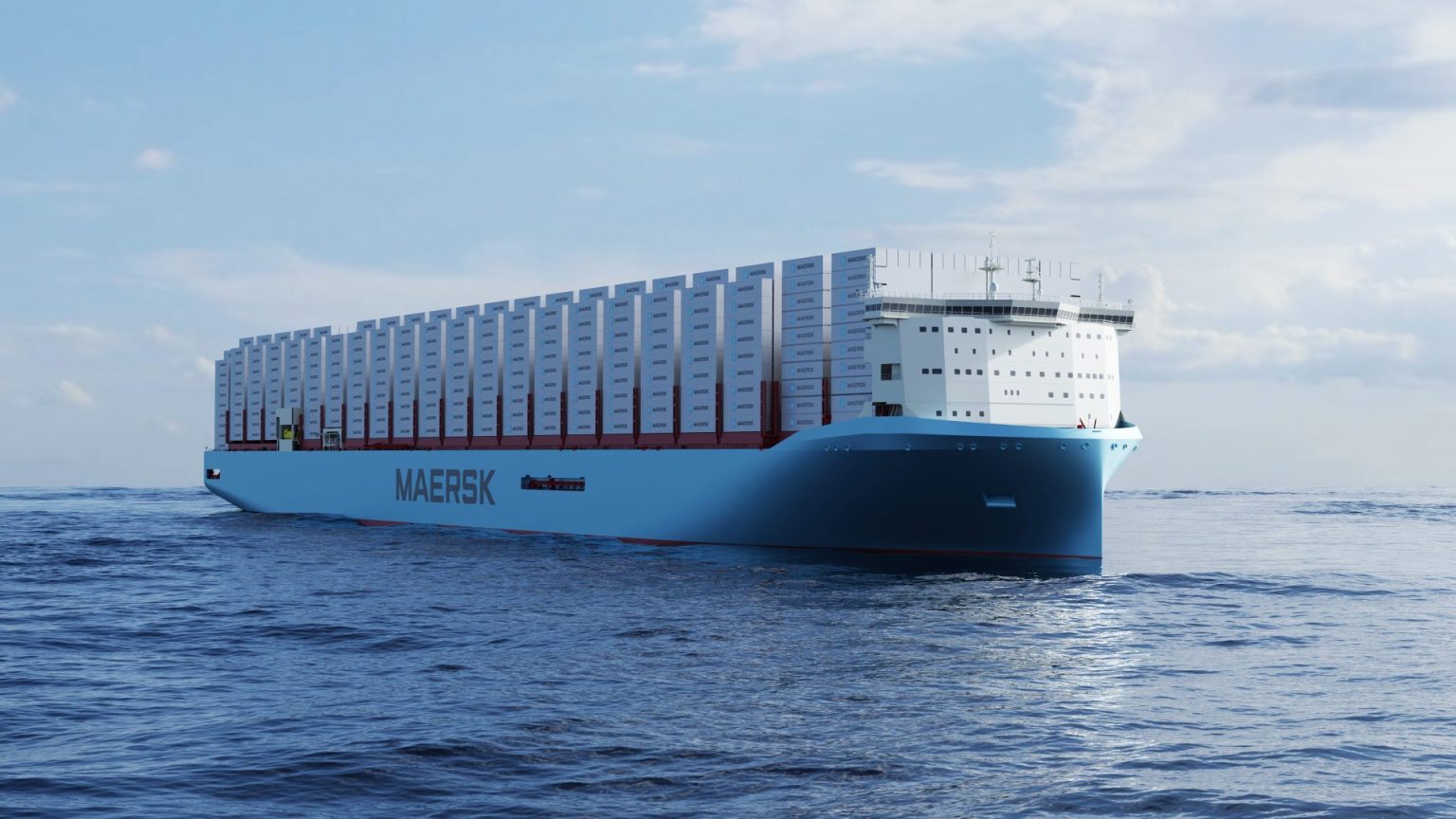 Global logistics company, Maersk has taken a significant stride towards its goal of becoming net-zero by 2040 with an order of six mid-sized container vessels equipped with dual-fuel engines capable of running on green methanol. The vessels, with a capacity of 9,000 Twenty Foot Equivalent Units (TEU), will be constructed by Yangzijiang Shipbuilding Group and are set to be delivered between 2026 and 2027.
This latest order by the company reinforces Maersk's commitment to the green transformation of its fleet and marks a significant milestone in the global shipping industry's shift towards sustainable fuels. Following the principle of only ordering new vessels that can operate on green fuels, Maersk previously made headlines in 2021 when it ordered the world's first methanol-enabled container vessel. In just two years, the demand for methanol-enabled vessels has surged, with over 100 such vessels currently on the global order book.
"With this order, we take another step in the green transformation of our fleet and towards our target of becoming net-zero in 2040. As with all our other vessel orders for the last two years, these ships will be able to run on green methanol.", said Rabab Boulos, Chief Infrastructure Officer at Maersk.
The new containers reduce emissions and offer flexibility that enables the ships to adapt to various deployment scenarios, serving both the current and future network demands.  Once introduced, the new vessels will replace existing capacity in the company's fleet, further contributing to sustainability goals.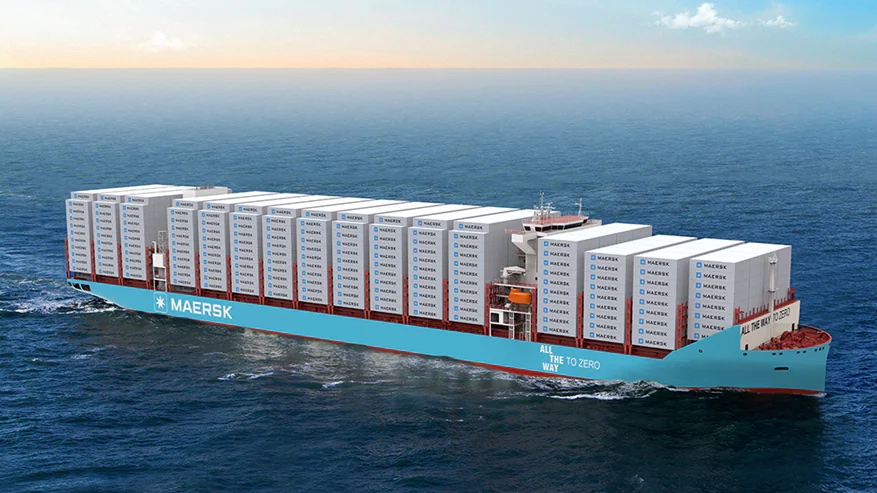 The ships will be delivered beginning in 2026, with final delivery expected in March 2027. Replacing vessels in a similar size segment, the new vessels will reduce Maersk's annual greenhouse gas emissions by about 450,000 tons CO2e per year on a fuel lifecycle basis when operating on green methanol.
Green methanol, also known as renewable methanol or bio-methanol, is emerging as a promising alternative fuel in the maritime industry's quest for sustainability. Unlike traditional methanol derived from fossil fuels, green methanol is synthesized from renewable sources, including biomass, carbon dioxide (CO2) captured from industrial emissions, and renewable electricity. This production process significantly reduces greenhouse gas emissions and supports the transition towards a low-carbon future.
The Benefits of Green Methanol in Maritime Operations
There are several advantages to using green methanol in marine operations. First, it allows vessels to comply with increasingly stringent environmental regulations, such as the International Maritime Organization's (IMO) goal to reduce carbon intensity by 40% by 2030. Methanol-powered engines produce lower emissions of sulfur oxides (SOx), nitrogen oxides (NOx), and particulate matter compared to conventional fuels, contributing to improved air quality and reduced health risks for both crew and coastal communities.
Additionally, green methanol offers operational versatility. Methanol can be easily stored, transported, and bunkered, making it a practical choice for existing infrastructure without significant modifications. Additionally, methanol can serve as a valuable precursor for hydrogen production, acting as a bridge towards the hydrogen economy.
However, the adoption of green methanol faces certain challenges. The production process requires substantial amounts of renewable electricity, which may strain existing power grids. Scaling up green methanol production to meet global shipping demands would necessitate significant investments in renewable energy infrastructure. Moreover, the availability of sustainable feedstocks, including biomass and CO2, could present supply chain complexities and competition for resources.