Mercedes-Benz and Mastercard Partner to Introduce In-Car Payments at Fuel Pumps
The service, available at over 3,600 participating gas stations, simplifies the payment process and eliminates the need for mobile or PIN-based authentication.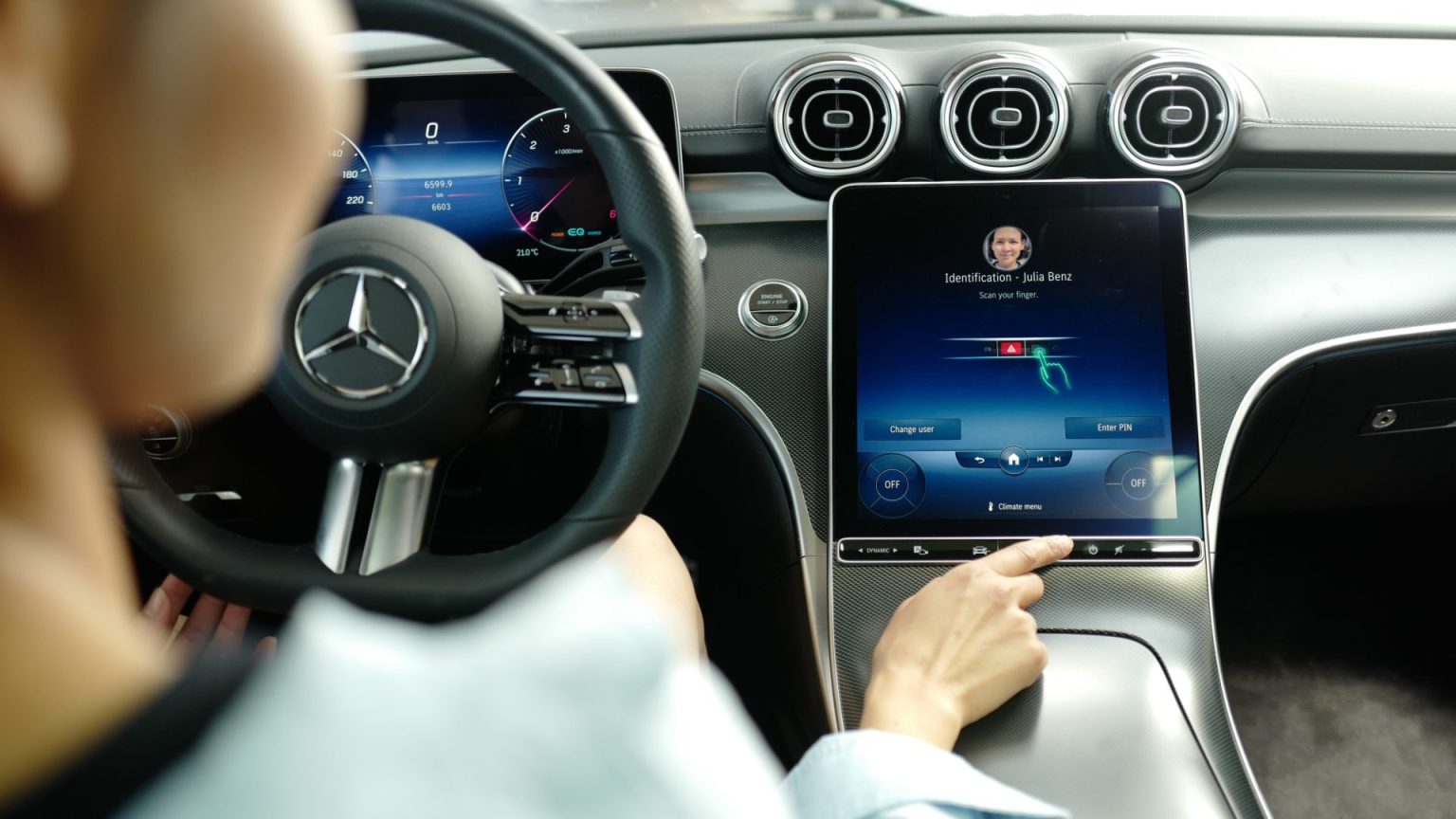 German automaker, Mercedes-Benz, has expanded the digital payments capability in it is vehicles, with the rollout of a new feature allowing drivers to pay for fuel directly from their cars using their fingerprint as identification. The system, dubbed Mercedes pay+, is integrated into the vehicle's MBUX infotainment system, and eliminates the need for a PIN or mobile phone authentication. The service is currently available at over 3,600 participating gas stations in Germany and is designed to simplify the fueling process.
How Mercedes me Fuel & Pay Works
When a driver arrives at a compatible gas station and turns off the engine, the Mercedes me Fuel & Pay service automatically activates on the infotainment display. The driver then selects the appropriate fuel pump. Before even starting to refuel, the system calculates the maximum amount that will be charged based on the current fuel price and the vehicle's fuel tank capacity. To complete the transaction, the driver only needs to authorize it with their fingerprint.
"After refueling, the total amount and the quantity of fuel are displayed on the MBUX screen," explains the company. "The payment is processed automatically, and the driver receives an email invoice, allowing them to leave the station without going to the cashier."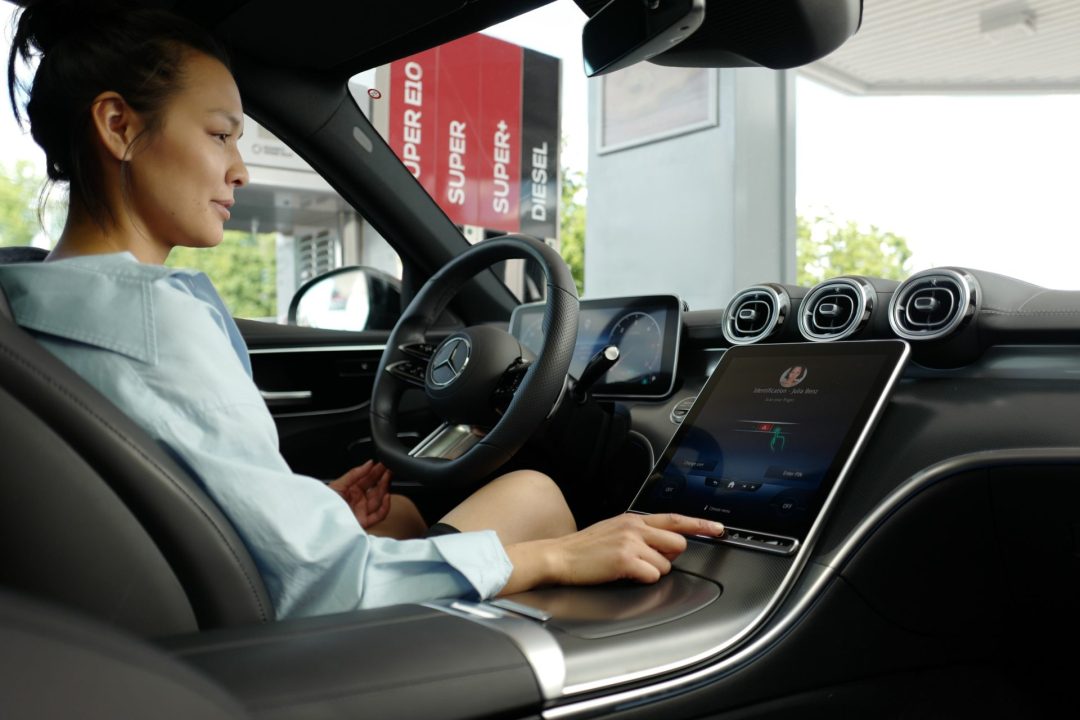 Franz Reiner, Chairman of the Board of Mercedes-Benz Mobility AG, stated, "With Mercedes pay+, we are making everyday life easier for our customers. From now on, they can pay their fuel bill directly from their car using their fingerprint – simply, securely, and conveniently. We are pioneers in native in-car payment and are already working on the integration of further services."
Consumer Purchase Behavior As the Driving Force  for In-Car Payments
The new payment system uses Mastercard's Secure Card on File for Commerce platform to protect sensitive transaction data through encryption. The offering is in response to a study by the German market research firm GfK on behalf of Mastercard. The study showed that about half of people aged 18-39 would like to pay for services and goods directly through their car's infotainment display.
Jorn Lambert, Chief Digital Officer at Mastercard, commented, "Digital payments are coming of age. We are proud to collaborate with Mercedes-Benz to offer safer and more intelligent commerce experiences. We look forward to driving further innovation globally."
In addition to Mastercard, Visa cards are activated for digital payment at gas stations using Mercedes pay+. The fingerprint payment feature will soon be extended to other vehicle-related services and European markets. Mercedes-Benz and Mastercard did not disclose any plans to extend Mercedes Fuel & Pay to other markets around the world. 
Sign Up for the cleanearth.io weekly newsletter
Our biggest stories delivered to your inbox weekly. 
By signing up you agree to our Disclaimer, our Privacy Policy & Cookie Statement and to receive marketing and account-related emails from cleanearth.io. You can unsubscribe at any time.