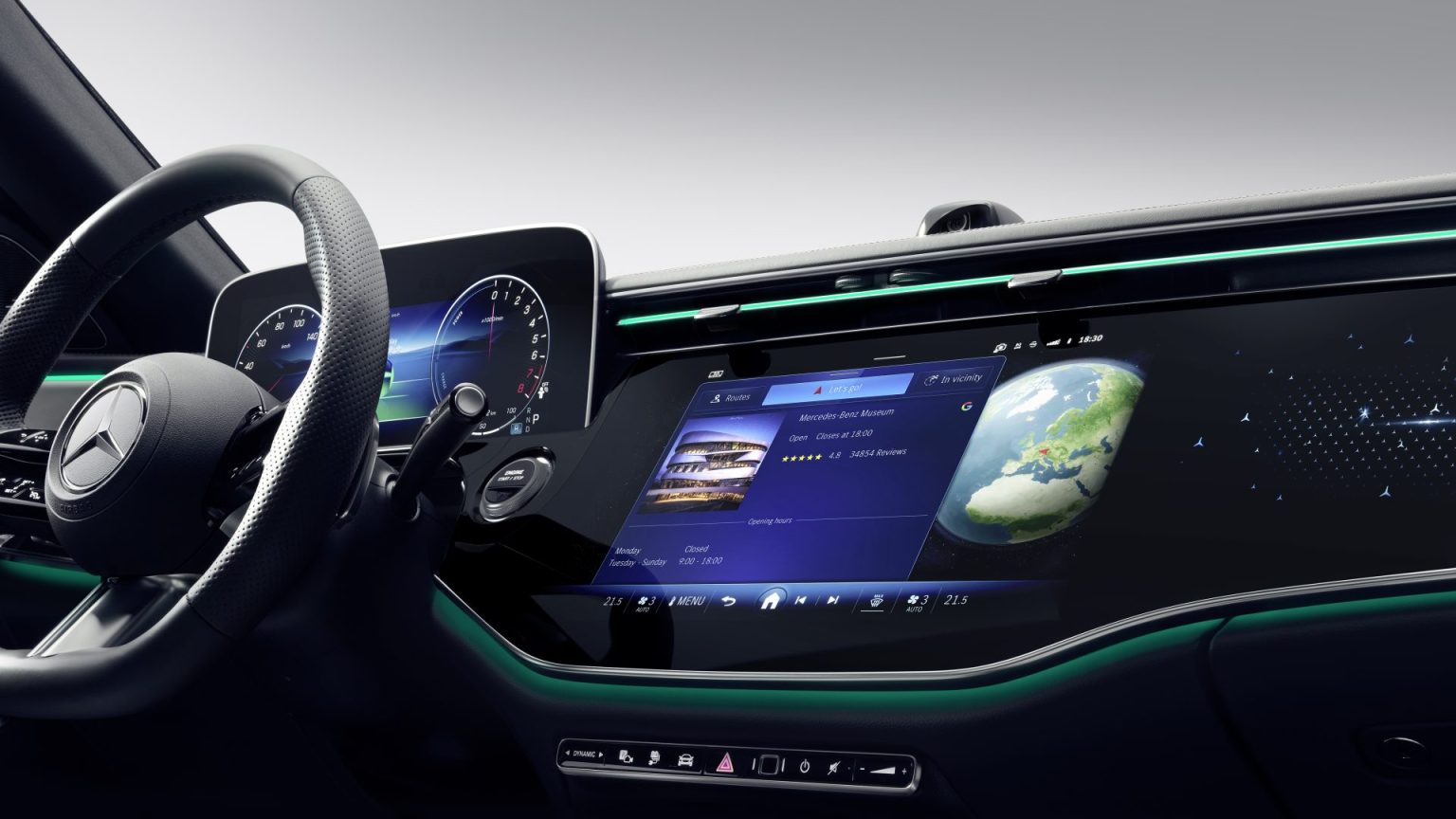 Mercedes-Benz and Google have announced a long-term strategic partnership to create the next generation of digital luxury car experience. The luxury automaker plans to build its own branded navigation experience using new in-car geospatial data and navigation capabilities from Google Maps Platform.
Through this partnership, Mercedes-Benz will be the first automaker to build its own branded navigation experience based on new in-car data and navigation capabilities from Google Maps Platform. The partnership will give Mercedes-Benz access to Google's geospatial offering, including detailed information about places, real-time and predictive traffic information, automatic rerouting, and more. By embedding these features into the upcoming Mercedes-Benz Operating System (MB.OS), customers will benefit from an enhanced navigation experience with detailed graphical and text information on the vehicle's high-resolution screen.
The companies plan to explore further collaboration using Google Cloud's leading artificial intelligence (AI), data, and open infrastructure solutions. Mercedes-Benz intends to use Google Cloud's AI and Machine Learning capabilities to create, train, and deploy new models to enhance customer experiences, as well as analyze fleet data. 
Additionally, Mercedes-Benz plans to use Google's open infrastructure to securely innovate and scale from on-premises to edge to cloud, across Mercedes-Benz's current technology landscape. This effectively makes Mercedes-Benz vehicles supercomputers on wheels by moving much of the computing functions from data centers and the cloud directly into the vehicle. This will result in improved response times, and more timely delivery of information to customers.
"Our partnership with Mercedes-Benz brings advanced technologies from Google Maps Platform, Cloud, and YouTube to help create new experiences for drivers. In addition to enabling Mercedes-Benz to design a customized navigation interface, we'll provide our AI and data capabilities to accelerate their sustainability efforts, advance autonomous driving, and create an enhanced customer experience.", said Sundar Pichai, CEO of Google and Alphabet.
The companies have begun the initial rollout of the next generation navigation experience in all Mercedes-Benz vehicles with the latest generation of MBUX infotainment system. Customers now have access to Place Details provided by Google, helping them find detailed information about more than 200 million businesses and places around the world, including business hours, photos, ratings, and reviews. 
This partnership will elevate the level of convenience for Mercedes-Benz customers by deeply integrating Google's navigation and data capabilities into the Mercedes-Benz user interface, enabling assisted driving features such as automatic speed adjustments before intersections, roundabouts, or curves. Mercedes-Benz will also bring the YouTube app into the Mercedes-Benz infotainment system to enrich the user experience.
Subscribe to Our Weekly Newsletter
Enter your email to get the best of Clean Earth Energy straight to your inbox.