Mercedes-Benz to Adopt Tesla EV Charging Standard and Gain Access to Supercharger Network
The integration aims to provide Mercedes-Benz drivers with a seamless and efficient charging experience across North America.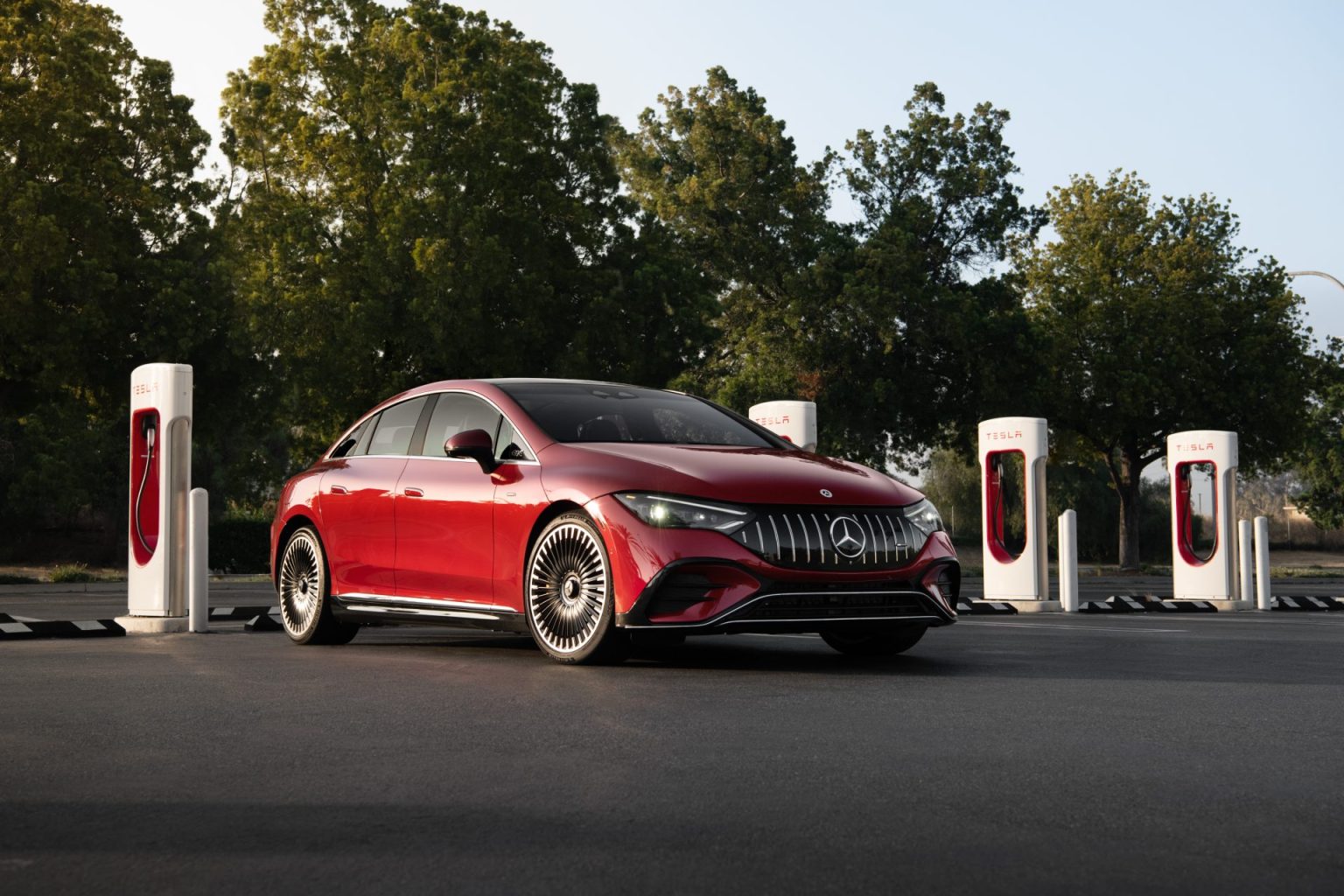 Leading luxury car manufacturer, Mercedes-Benz, has announced Thursday its plans to integrate the North American Charging Standard (NACS) into its electric vehicle (EV) line-up, starting in 2025. This announcement is one in a wave of several announcements by major automakers  in recent weeks, including legacy automakers, General Motors and Ford, startup EV manufacturer, Rivian, Ford and European automaker, Volvo.
This adoption of  aims to provide Mercedes-Benz drivers with a seamless charging experience across North America. In addition, the company will expand its own charging network, offering ultrafast DC chargers and opening the first sites in late 2023.
By adopting NACS,  Mercedes-Benz EV owners will gain access to over 12,000 Tesla Superchargers across North America beginning in 2024. According to the company, the decision to adopt NACS is strategic, as it is committed to enhancing the EV experience for its customers and providing them with comprehensive access to major charging networks.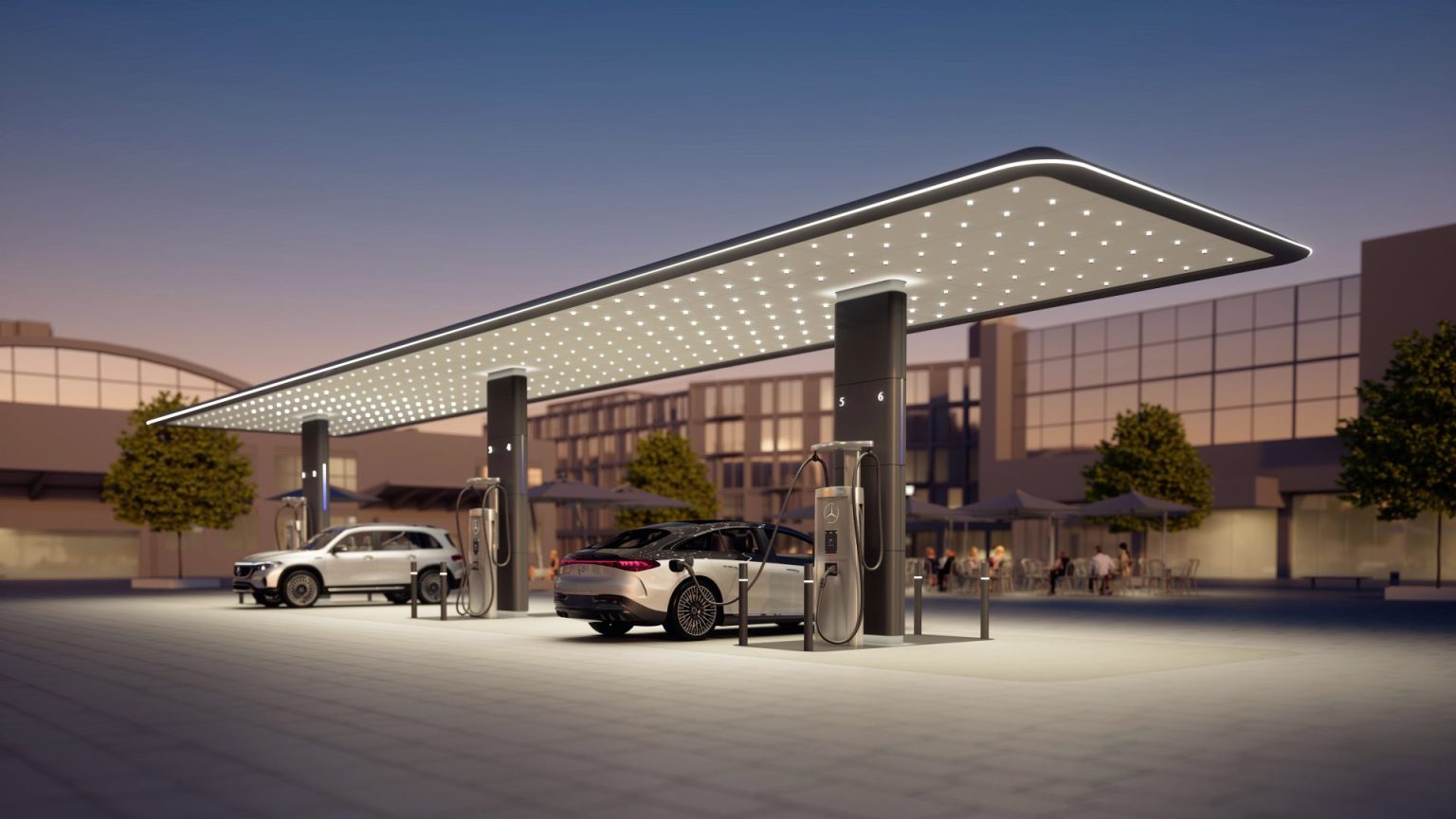 To support its vision of delivering a best-in-class charging experience, Mercedes-Benz will also establish more than 2,500 high-power chargers across North America as part of its new Mercedes-Benz Charging Network. The chargers will be available at more than 400 Charging Hubs, with the first hubs scheduled to open in North America by the end of 2023. The Charging Hubs will be equipped with both the CCS1 and NACS plugs, ensuring compatibility with a wide range of EV models.
Additionally, Mercedes-Benz will become the first German original equipment manufacturer (OEM) to integrate NACS ports into its new EVs beginning in 2025. To facilitate the transition, the company plans to offer an adapter allowing its existing CCS battery electric vehicles (BEVs) to charge seamlessly on the NACS network starting in 2024.
Ola Källenius, Chairman of the Board of Management Mercedes-Benz Group, emphasized the company's commitment to providing superior charging solutions and enhancing the overall EV experience. He stated, "Our strategic priority is clear: Building the world's most desirable cars. To accelerate the shift to electric vehicles, we are dedicated to elevating the entire EV experience for our customers – including fast, convenient, and reliable charging solutions wherever their Mercedes-Benz takes them."
Mercedes-Benz also plans to establish more than 2,000 Charging Hubs globally, including North America, Europe, China, and other core markets, by the end of the decade. These hubs will encompass over 10,000 charging points, with the potential for expansion based on market needs. To promote widespread EV adoption and accessibility, Mercedes-Benz states that its Charging Hubs will be accessible to EVs from all brands.
Andrew Cornelia, CEO of Mercedes-Benz HPC North America, expressed the company's determination to redefine the EV charging experience. He stated, "With the development of Mercedes-Benz's new North American High-Power Charging Network, we are ready to redefine the electric vehicle charging experience."
By establishing its own charging network, Mercedes-Benz aims to set a new standard for EV infrastructure, prioritizing fast, safe, and environmentally friendly charging for electric vehicles. Additionally, the German automaker will be able to directly optimize the EV charging customer experience for Mercedes-Benz EV drivers in potentially a similar fashion to Tesla with its Supercharger and Destination Charging networks. 
With another major OEM announcing the shift to NACS, it is clear that CCS standard is on its way to being phased out in future EVs designated for the North American market. It is still unclear, however, what impact the shift to NACS will have on the Biden Administration's rules that EV chargers that are part of the national EV charging network must use the CCS standard.