Mercedes-Benz To Launch Global High-Power Charging Network This Fall
With long-term plans for a global EV charging network, the automaker aims to offer a convenient, fast, and sustainable charging experience for electric vehicle drivers.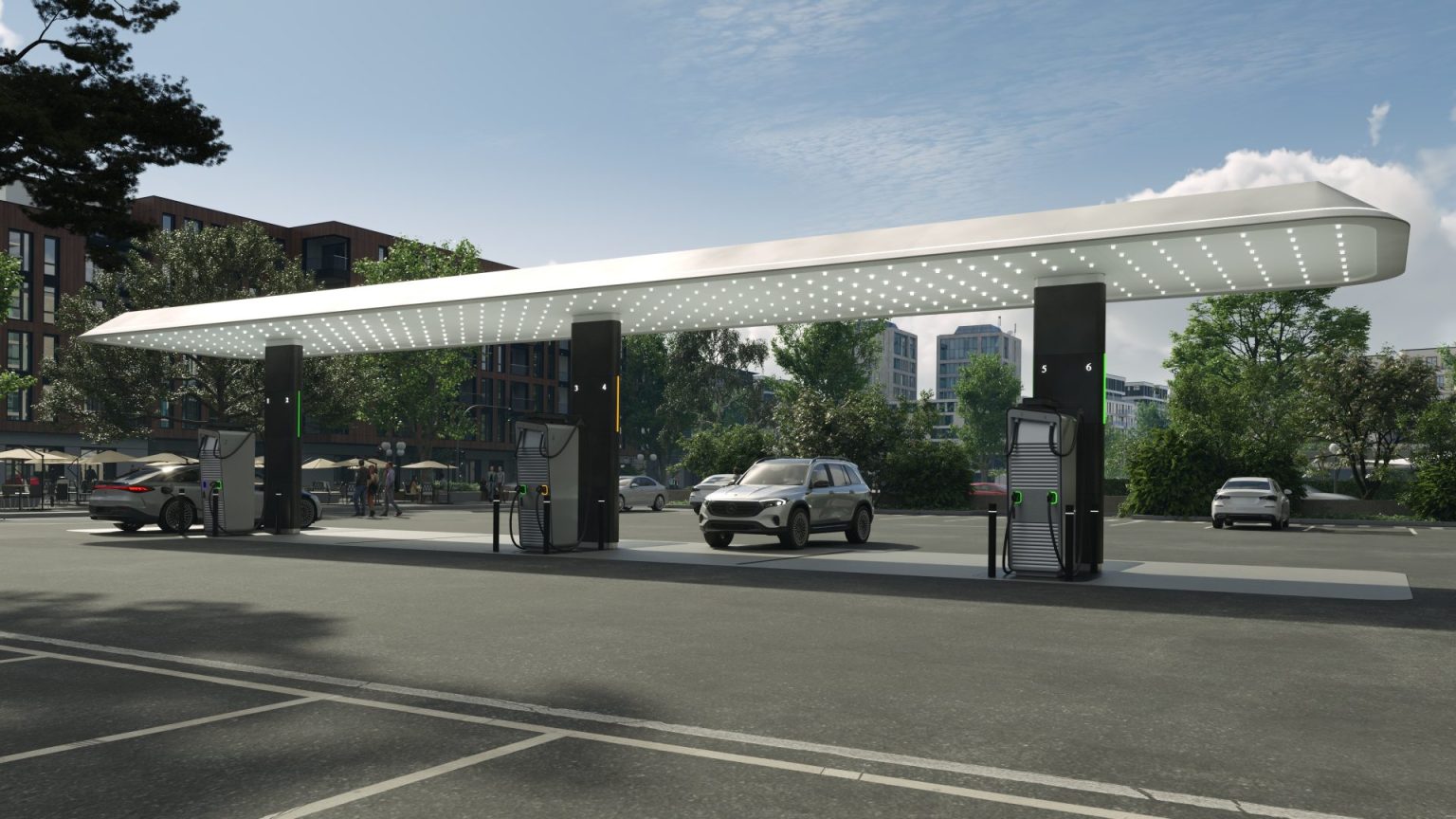 Mercedes-Benz is gearing up to introduce its global High-Power Charging Network, starting with initial stations in Atlanta, Georgia USA, Chengdu, China, and Mannheim, Germany. Scheduled to launch in October, the luxury automaker's electric vehicle (EV) charging stations are part of a broader strategy to offer more than 2,000 fast charging points worldwide by the end of 2024, with the aim of reaching over 10,000 charging points by 2030.
The High-Power Charging (HPC)  Network will offer fast and efficient charging options compatible with different regional standards such as CCS1, CCS2, NACS, and GB/T. The technology allows vehicles to charge at their maximum power rating, which minimizes the time customers spend charging their EVs.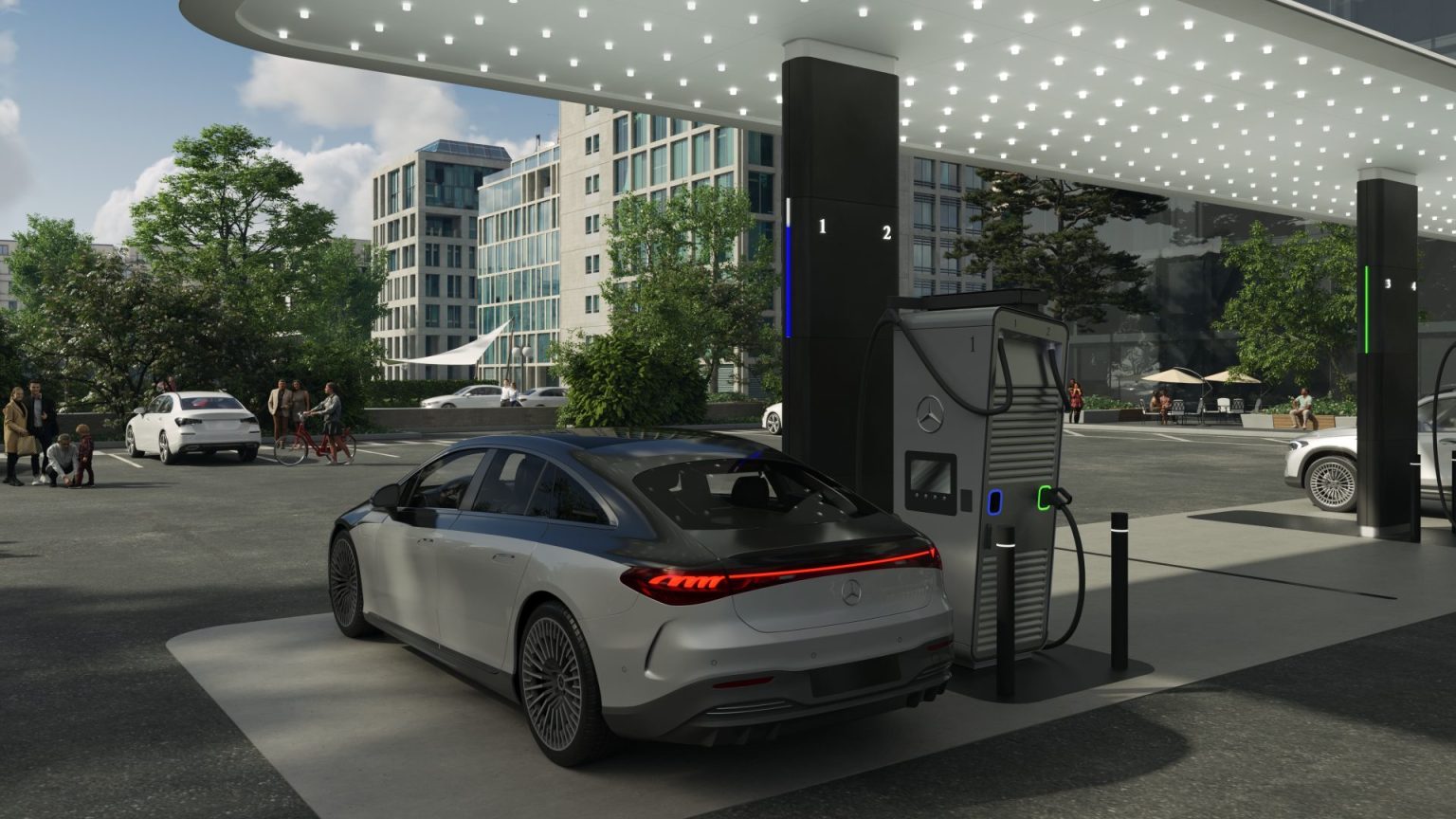 EV Charging Focused on Customer Experience
To deliver a high quality and safe customer experience, Mercedes-Benz has chosen high-traffic areas and select dealerships for its high power charging stations. Each station will offer amenities like refreshments, snacks, and restrooms. With safety in mind, Mercedes-Benz's charging will features security cameras and enhanced lighting, while some stations will offer weather protection canopies.
Franz Reiner, CEO of Mercedes-Benz Mobility AG, stated, "Our goal is to create an infrastructure that offers electric vehicles reliable and easy charging options, thereby supporting the transition to electric mobility. We want to encourage our customers to switch to zero-emission vehicles and thus make a positive contribution to protecting our environment."
EV Charging for Mercedes-Benz Cars and More
Though designed with Mercedes-Benz EV owners in mind, the HPC Network will be open to all EV brands. Mercedes owners will have special advantages, including the ability to reserve a charging station in advance.
In addition to customer experience, Mercedes-Benz takes things a step further by offering Plug & Charge. The integrated service enables Mercedes-Benz customers to automate the charging and payment process as soon as the charging cable is plugged in.
Mercedes-Benz say that HPC will be truly sustainable by using electricity that is generated from 100% renewable energy sources. This will be achieved through green energy supply contracts at every opportunity, or by using renewable energy certificates from verified suppliers. The German automaker added that select charging hubs will be outfitted with solar panels, to power the hubs off-grid.
The launch of Mercedes-Benz's High-Power Charging Network marks a noteworthy shift in the company's transition to electrification.  While HPC is small by comparison to Tesla's Supercharger network, it is an opportunity for the German automaker to shift its attention to infrastructure, as there are significant opportunities to engage with customers as they charge their EVs, offer new products and services, and gain additional insights about their customers to enhance the customer experience.
With plans to build out a global EV charging network, Mercedes-Benz is laying the groundwork for a broader electric vehicle ecosystem, ultimately encouraging more consumers to make the switch to electric cars, and to some degree, addressing inadequate EV infrastructure in many parts of the world.
Sign Up for the cleanearth.io weekly newsletter
Our biggest stories delivered to your inbox weekly. 
By signing up you agree to our Disclaimer, our Privacy Policy & Cookie Statement and to receive marketing and account-related emails from cleanearth.io. You can unsubscribe at any time.