Mercedes-Benz to Source Over 50K Tons of Sustainable Steel from Steel Dynamics for EV SUV Production
The companies commit to lowering carbon emissions by sourcing over 50,000 tons of low CO2 steel annually for Mercedes-Benz's plant in Alabama.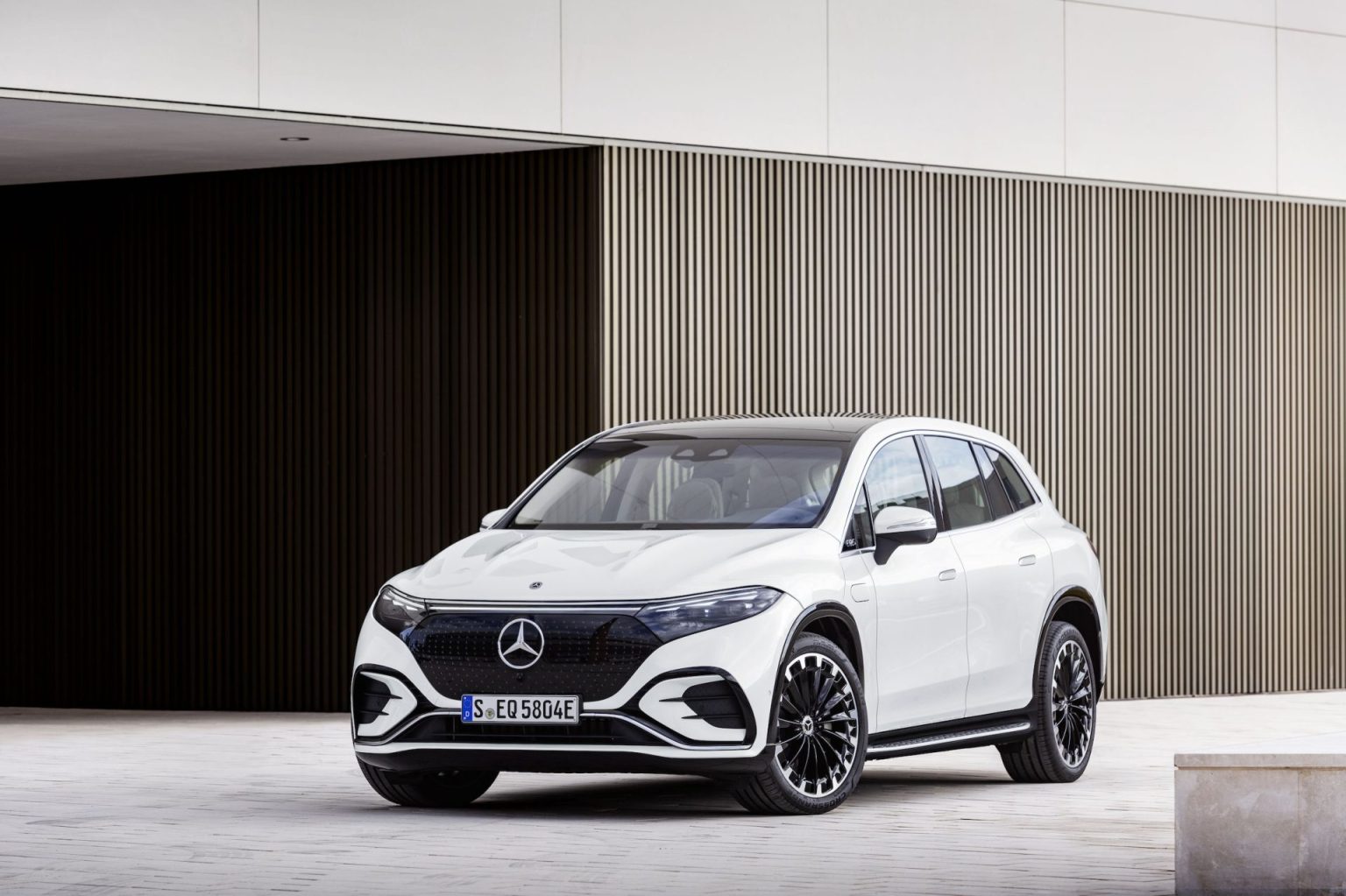 Mercedes-Benz has inked a new agreement with Steel Dynamics, Inc. (SDI) to procure over 50,000 tons of CO2-reduced steel each year, another crucial milestone towards decarbonizing its global steel supply chain. The steel will be used at the German automaker's manufacturing plant in Tuscaloosa, Alabama. 
The steel will be manufactured by SDI using an EAF that is powered entirely by renewable energy sources. The production method is capable of lowering carbon emissions to an average of 1.0 ton of CO2 per ton of steel, which is significantly less than traditional steel-making processes that involve blast furnaces and basic oxygen furnaces.
SDI's steel, which contains at least 70% recycled scrap content, will be incorporated into all Mercedes-Benz models built in Tuscaloosa, including the recently introduced EQS and EQE EV SUVs. The CO2-reduced steel from SDI is being introduced into series production at the Tuscaloosa plant as early as September 2023. Discussions are also underway between the two companies to potentially increase the percentage of recycled content, thereby further reducing the carbon footprint of US-manufactured Mercedes-Benz vehicles. 
In line with the company's local-for-local approach, the supply agreement in the United States is part of the company's global effort to decarbonize the Mercedes-Benz steel supply chain and follows several agreements on the procurement of CO2-reduced and almost CO2-free steel in Europe. The partnership with SDI steel aligns with Mercedes-Benz's broader aim to make its entire new vehicle fleet carbon-neutral by 2039. 
"Our ambition is clear: Together with our partners we want to make our entire fleet of new vehicles net carbon-neutral along the entire value chain by 2039. Following this strategy our agreement with SDI to procure more than 50,000 tonnes CO2-reduced steel annually is another important milestone to establish a sustainable steel supply chain in North America.", said Dr. Gunnar Güthenke, Head of Procurement & Supplier Quality Mercedes-Benz Cars
The company is also a member of the Responsible Steel Initiative and is actively participating in the development of sustainability standards for the steel industry.
The steel industry is one of the largest industrial sources of CO2 emissions, contributing significantly to global greenhouse gas (GHG) levels. Traditional steelmaking methods, which involve the use of blast furnaces and basic oxygen furnaces, consume a lot of energy and depend on fossil fuels, leading to significant carbon dioxide emissions.
Given the high environmental impact, the move toward more sustainable steel production methods is crucial for reducing the overall carbon footprint of industries that rely heavily on steel, such as automotive manufacturing.
Sign Up for the cleanearth.io weekly newsletter
Our biggest stories delivered to your inbox weekly. 
By signing up you agree to our Disclaimer, our Privacy Policy & Cookie Statement and to receive marketing and account-related emails from cleanearth.io. You can unsubscribe at any time.