MingYang Smart Energy Launches Massive 260-Meter Offshore Wind Turbine
The MingYang MySE 16.0-260 and 16.0-242 wind turbines, with their massive power generation capacity and ability to operate in various weather conditions, represent a big step forward in offshore wind technology.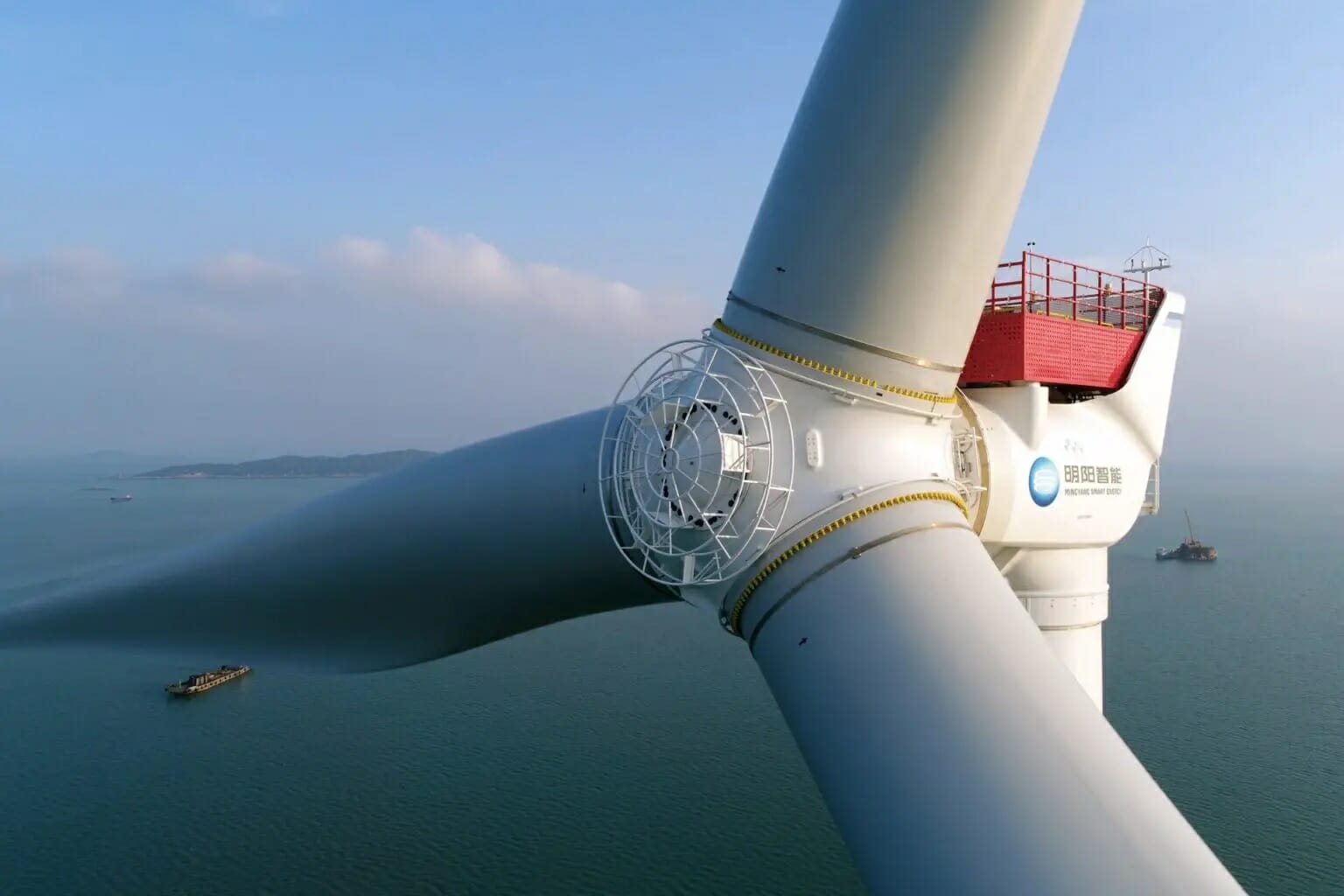 MingYang Smart Energy, has taken another leap forward in the pursuit of a greener future with its Monday introduction of two revolutionary offshore wind platforms: the MySE 16-260 and MySE 16.0-242. These massive turbines are poised to transform the landscape of wind energy production and contribute significantly in shaping a clean energy future. 
The MySE 16-260 features a  rotor diameter of 260 meters, roughly 80% the height of the Eiffel Tower.  The turbine has the capability to withstand extreme wind speeds of up to 79.8 meters per second (m/s). This technological feat enables the turbine to harness the full power of strong winds, ensuring optimal energy production even in harsh weather conditions. This feature will making a compelling renewable energy option for countries that periodically experience extreme weather conditions. 
With an annual power generation capacity of 67 million kilowatt-hours (kWh), the MySE 16-260 has the potential to meet the energy needs of approximately 80,000 residents. Moreover, its operation will result in a substantial reduction of carbon dioxide emissions by 56,000 tons annually, playing a crucial role in combatting climate change.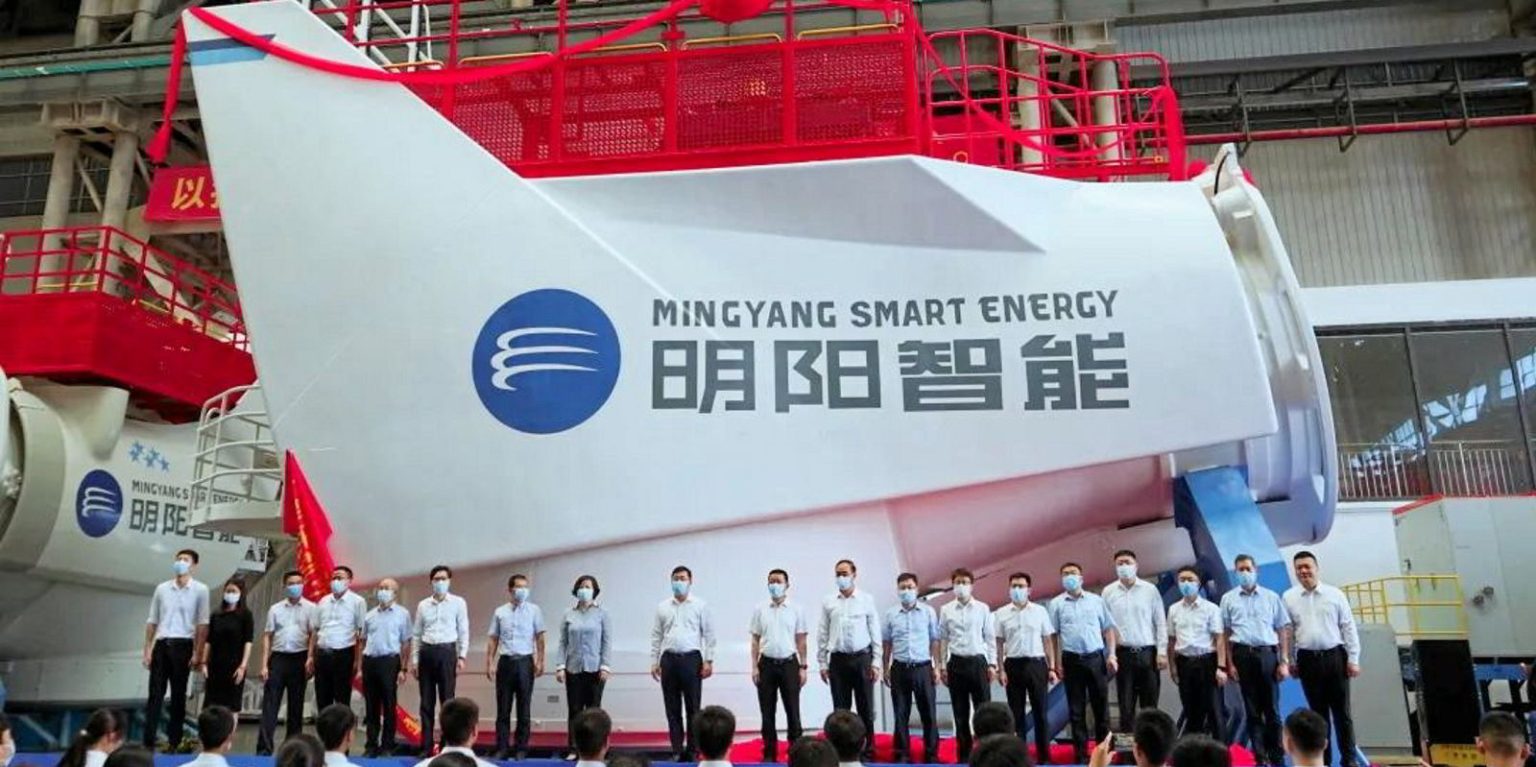 Having already made waves when it was announced in August 2021, the MySE 16.0-242 offshore wind turbine that continues to impress. With the industry's largest rotor and highest nominal rating, this turbine is likely to transform wind energy production. Its 16MW capacity, 242-meter rotor diameter, and 118-meter long blades contribute to an enormous swept area of over 46,000 square meters, equivalent to more than six soccer fields.
The MySE 16.0-242's capacity enables it to generate 80,000 megawatt hours (MWh) of electricity annually, enough to power more than 20,000 households. Compared to MingYang's previous turbine model, the MySE 11.0-203, it boasts an impressive 45% increase in energy production.
The MySE 16.0-242 also has to potential to produce significant environmental benefits. Over the course of its designed 25-year lifespan, a single turbine can eliminate more than 1.6 million tons of CO2 emissions when compared to coal-fired power generation. This makes the MySE 16.0-242 a key contributor to global efforts in achieving carbon neutrality, a critical goal in combating the climate crisis.
Both the MySE 16.0-260 and 16.0-242 utilize MingYang Smart Energy's adaptive optimal control to position the turbine to maximize power generation according to wind conditions. The turbines also incorporate  digital twin technology. With digital twin technology, engineers can select various wind turbine configurations to optimize them for the actual environmental conditions of the wind farm. Once the physical wind turbine is installed, the digital twin collects and analyzes data from the physical turbine, and provides suggestions to optimize performance and efficiency.
The MySE 16-260 and MySE 16.0-242 represent a significant step forward in offshore wind technology, setting new standards for power generation and environmental impact. MingYang Smart Energy's ambitious plans to expand its offshore product platform and adapt to various offshore settings show its determination to lead the shift towards cleaner, more sustainable energy solutions.