Mobileye Unveils Vision-Based Intelligent Speed Assist Safety System to Meet EU Standards
By eliminating the reliance on third-party map and GPS data, the camera-based intelligent safety system offers a cost-effective and reliable alternative for detecting speed limits.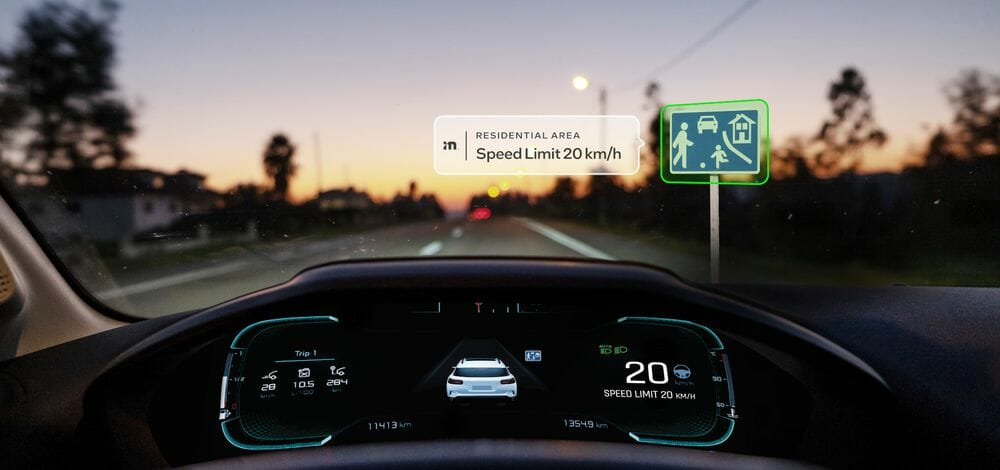 Advanced driver-assistance systems (ADAS) technology provider, Mobileye, has introduced the industry's first vision-only Intelligent Speed Assist (ISA) solution for automakers. The company's innovative camera-based system has successfully completed testing and certification across Europe, positioning itself as the world's first vision-only ISA solution.
Launching in production vehicles this year, the Mobileye ISA system enables global automakers to meet the new European Union (EU) General Safety Regulation (GSR) standards, which mandate automatic sensing of speed limits in all new vehicle models, without relying on third-party map and GPS data.
Designed specifically for Mobileye's EyeQ platform, the newly developed software has received certification for use in all 27 EU countries, as well as Israel, Norway, Switzerland, and Turkey. The ISA system, compatible with EyeQ4 and EyeQ6-based vehicles, enables original equipment manufacturers (OEMs) with these chips already integrated to comply with the new standards effortlessly. A software update EyeQ's is all that's required to take advantage of the new functionality; no additional hardware changes are necessary.
One major global auto group already has plans to integrate the Mobileye ISA system into two vehicle brands, with the models set to launch in Europe later this year. Furthermore, three other prominent global automakers are anticipated to follow suit in 2024 and beyond.
Dr. Gaby Hayon, Executive Vice President of Research and Development at Mobileye, expressed his pride in the company's achievement, stating, "This is a major accomplishment for Mobileye because we've proven not only the feasibility of a GSR-compatible vision-only ISA but also its superior performance compared to traditional map-based solutions."
The Mobileye ISA solution is the outcome of more than two years of work, drawing upon the company's experience in computer vision and machine learning spanning two decades. Unlike existing alternatives that rely on costly combinations of cameras and low-resolution maps, the certified Mobileye ISA system offers greater reliability and performance without the complexities of integration.
There are serveral key technologies developed by Mobileye to Meet GSR Requirements:
Traffic sign relevancy technology identifies speed signs relevant to specific lanes.
Signature-based classification, allows loading new traffic sign "signatures" to the vehicle, even for signs introduced post-manufacturing.
Optical Character Recognition (OCR)-based city entrance identification for European-style signs. Furthermore, advanced search engines find rare signs and integrate them into the system using Mobileye's extensive clips database.

Road-type classifier, which determines the appropriate speed even when traffic signs are missing by using various scene cues to detect the road type.

Mobileye's 400-petabyte database of global driving footage was key in enabling rapid software development for Mobile's existing driver-assist platforms. After surpassing GSR ISA standards in rigorous testing, the company anticipates collaborating with automakers to implement the safety technology across Europe and other parts of the world.
The EU's forthcoming regulation, effective from July 2024, mandates all new passenger vehicles to meet specific GSR ISA requirements, including detecting static and dynamic message speed-limit signage, understanding thousands of country-specific variants, and handling temporary speed limits in harsh weather and adverse lighting conditions.
These regulations are expected to reduce collisions by up to 30%, and fatalities by as much as 20%, significantly reducing the number of fatal vehicle crashes across the EU due to speeding. 
Mobileye's ISA software has already undergone extensive testing by six independent labs across five different European countries, all confirming its compliance with, or surpassing the EU's required standards. Ongoing testing and certification will further ensure continuous improvement and sign recognition in accordance with GSR certification requirements over the next 14 years.