NASA Awards Boeing Contract to Develop Potential Next Generation Airliners
NASA announced Wednesday that it has issued an award to aviation giant, Boeing Company, for the agency's Sustainable Flight Demonstrator project. The project is intended to inform a potential new generation of green single-aisle aircraft.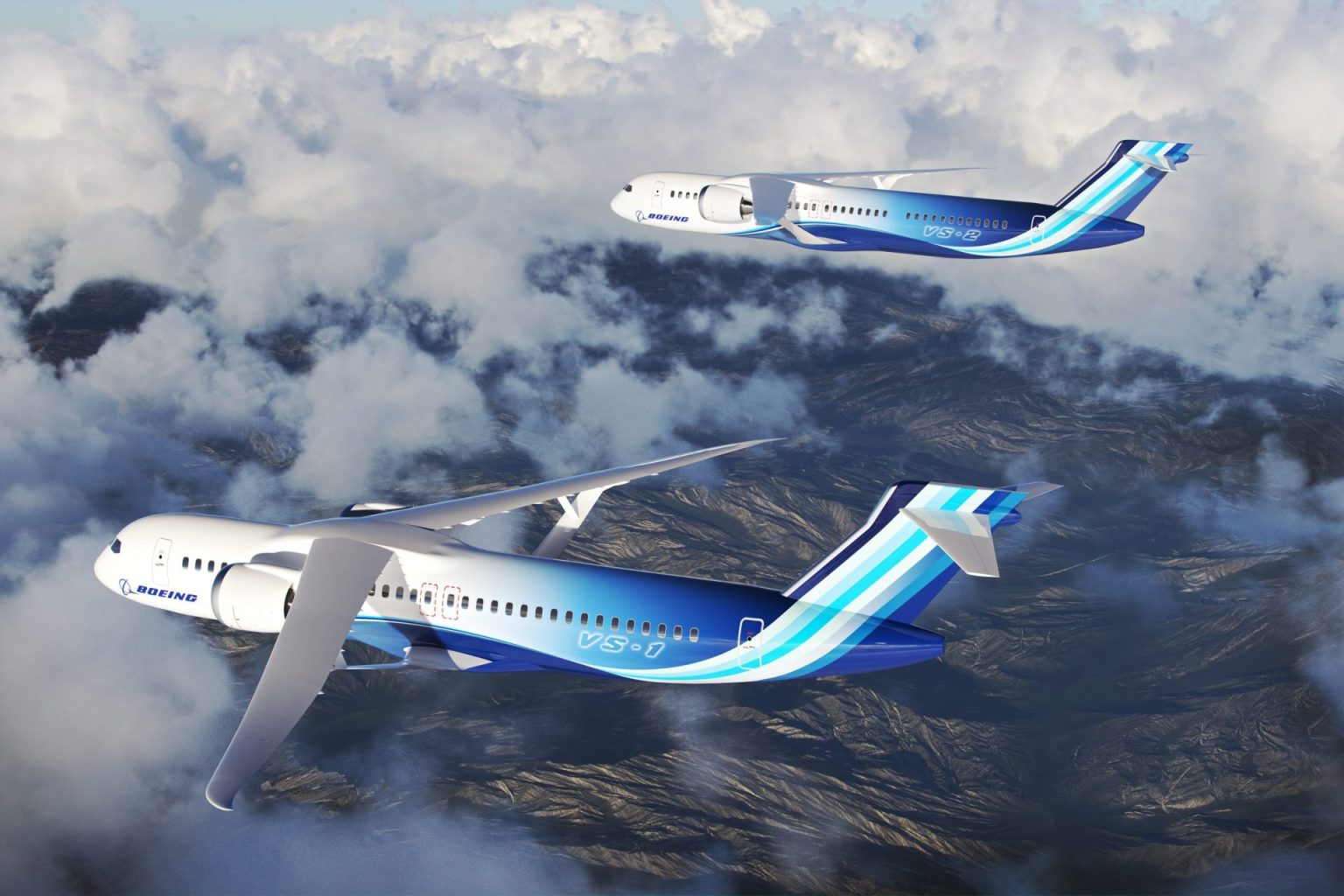 Under a Funded Space Act Agreement, Boeing will work with NASA to build, test, and fly a full-scale demonstrator aircraft and validate technologies aimed at lowering emissions.
Over seven years, NASA will invest $425 million, while Boeing and its partners will contribute the remainder of the agreement funding, estimated at about $725 million. NASA will also contribute technical expertise and facilities as part of the agreement.
"It's our goal that NASA's partnership with Boeing to produce and test a full-scale demonstrator will help lead to future commercial airliners that are more fuel efficient, with benefits to the environment, the commercial aviation industry, and to passengers worldwide. If we are successful, we may see these technologies in planes that the public takes to the skies in the 2030s.", said NASA Administrator Bill Nelson.
Single-aisle aircraft are the workhorse of many airline fleets worldwide. Due to their heavy usage, this aircraft class accounts for nearly half of worldwide aviation emissions. NASA plans to complete testing for the project by the late 2020s, so that technologies and designs demonstrated by the project can inform industry decisions about the next generation of single-aisle aircraft that could enter into service in the 2030s.
Through the Sustainable Flight Demonstrator project, Boeing and its industry team will partner with NASA to develop and flight-test a full-scale Transonic Truss-Braced Wing demonstrator aircraft. The Transonic Truss-Braced Wing concept involves an aircraft with extra-long, thin wings stabilized by diagonal struts. This design results in an aircraft that is much more fuel efficient than a traditional airliner due to a shape that would create less drag – resulting in its burning less fuel.
"NASA is working toward an ambitious goal of developing game-changing technologies to reduce aviation energy use and emissions over the coming decades toward an aviation community goal of net-zero carbon emissions by 2050," said Bob Pearce, NASA associate administrator for the Aeronautics Research Mission Directorate.
"The Transonic Truss-Braced Wing is the kind of transformative concept and investment we will need to meet those challenges and, critically, the technologies demonstrated in this project have a clear and viable path to informing the next generation of single-aisle aircraft, benefiting everyone that uses the air transportation system."
NASA's goal is that the technology flown on the demonstrator aircraft, when combined with other advancements in propulsion systems, materials, and systems architecture, would result in fuel consumption and emissions reductions of up to 30% relative to today's most efficient single-aisle aircraft, depending on the mission.
Through separate efforts, NASA has worked with Boeing and other industry partners on advanced sustainable aviation concepts, including the Transonic Truss-Braced Wing concept.
"We're honored to continue our partnership with NASA and to demonstrate technology that significantly improves aerodynamic efficiency resulting in substantially lower fuel burn and emissions," said Todd Citron, Boeing chief technology officer.
The new Funded Space Act agreement allows NASA to capitalize on private industry knowledge and experience, with Boeing and its partners laying out a proposed technical plan. NASA will not procure an aircraft or any other hardware for its missions. The agency will obtain access to certain ground and flight data that can be used to validate the airframe configuration and associated technologies.
he project is an activity under NASA's Integrated Aviation Systems Program and a key element of the Sustainable Flight National Partnership, which focuses on developing new sustainable aviation technologies.
This award is particularly noteworthy in that Boeing CEO confirmed to investors in November that the company is not planning to introduce a new aircraft model "any time soon". He cited the lack of propulsion system that can deliver the fuel efficiency improvements to justify the enormous financial costs that go into developing a new aircraft. Boeing estimates that its customers will 20-30% operational savings over state-of-the-art aircraft before renewing their fleets.
The NASA Sustainable Flight Demonstrator, if successful, could inform Boeing's future aircraft development plans.
While NASA is known popularly known for its space missions, the agency has over 100 years of history in aviation, including wind tunnels, flight testing, computer simulations. The entire aviation industry relies on technology rooted in NASA's research inside cockpits, flight systems, airliner cabins, jet engines, air traffic control towers to airport terminals.
Subscribe to Our Weekly Newsletter
Enter your email to get the best of Clean Earth Energy straight to your inbox.