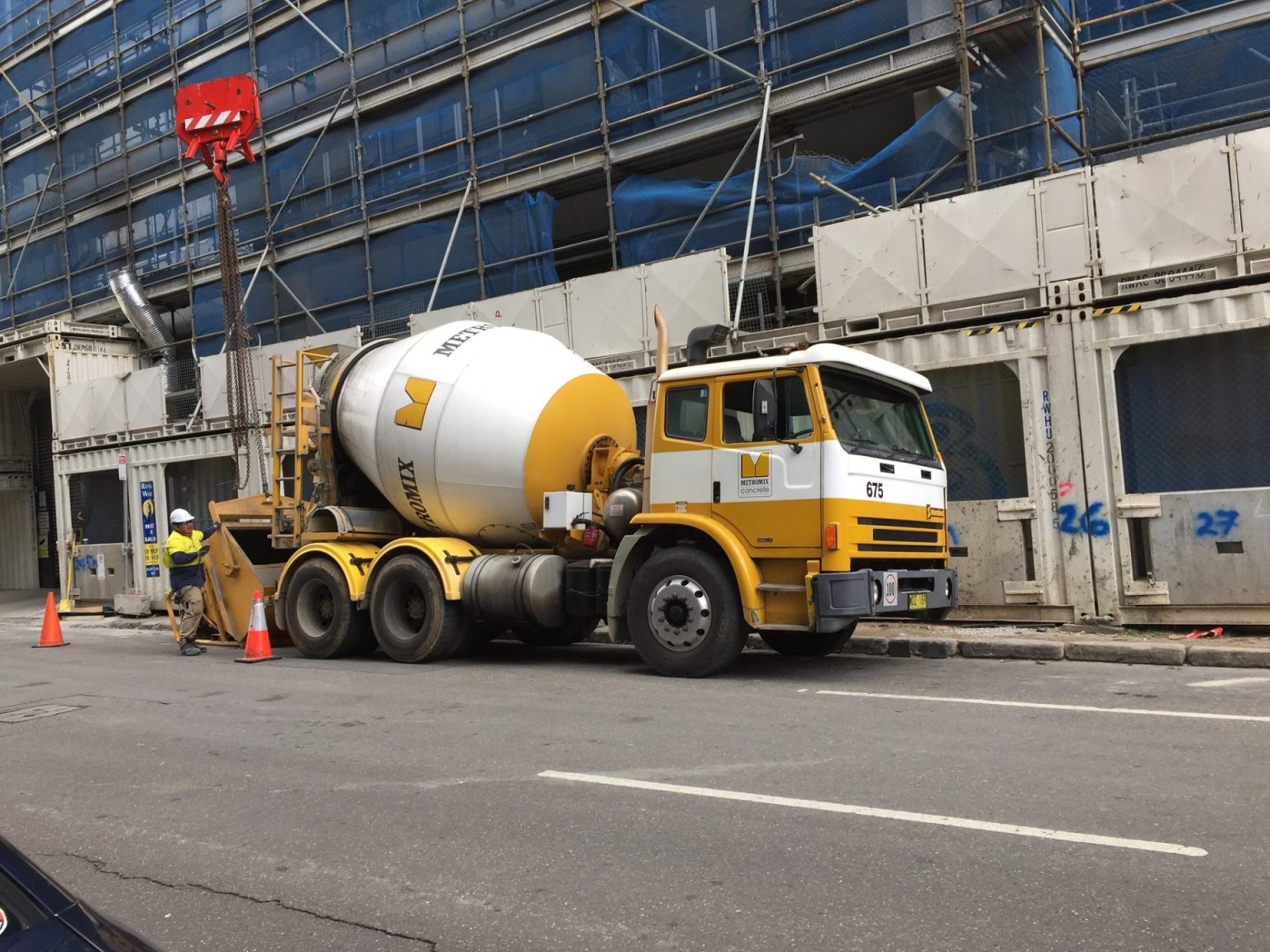 New Jersey Governor, Phil Murphy, enacted a new law on Tuesday aimed at reducing the carbon footprint of the state's construction industry. The 'Low Carbon Concrete Law' requires the use of low carbon concrete in all new state-funded construction projects and sets a goal of reducing the carbon emissions of the state's concrete production by 50% by 2030.
Public procurement is the key focus of the policy, aimed at creating significant market influence of state agencies as the single largest purchasers of concrete in New Jersey, and the state's position as lead regulator of specifications, standards, and codes related to the material and its use. 
Low carbon concrete is a type of concrete that has a reduced carbon footprint compared to traditional concrete. This is achieved by using alternative materials and processes during production that emit less greenhouse gases. This includes the use of supplementary cement-like materials, such as fly ash, calcined clay or blast-furnace slag, and the optimization of production processes to reduce energy consumption and greenhouse gases.
Additionally, low carbon concrete has improved mechanical and durability properties, making it a more sustainable choice for construction projects.
This new law is part of a larger effort by New Jersey to reduce its carbon footprint and combat climate change. The state has set a goal of reducing its total greenhouse gas emissions by 80% by 2050, and the Low Carbon Concrete Law is a significant step towards achieving this goal.
The legislation comes at a time of increasing increasing negative attention over the climate impacts of concrete production. "If concrete were a country, it'd be the third largest [CO2] emitter in the world," says Allison McLeod, public policy director of the New Jersey League of Conservation Voters, a nonpartisan environmental nonprofit that advocated heavily for the legislation. 
The production of concrete, whose carbon footprint is largely due to the process of creating cement, accounts for 7% of global carbon emissions. "State and local governments are responsible for 40% of concrete consumption nationally.", Greenstein said.
The state will provide an income tax credit of up to 8% of the concrete cost for the development and provision of a product whose carbon footprint is below a set benchmark. The new law uses two strategies to spur business participation in concrete production reform. One, the direct incentive of 5% of the total project cost for the provision of a low carbon concrete material (up to $1,000,000 incentive per year for each business), which will be defined by the New Jersey Department of Environmental Protection. The second component is a 3% credit toward establishing an environmental product declaration (EPD), a means for verifying the carbon footprint of the product. 
The Low Carbon Concrete Law has been praised by environmental groups and construction industry professionals alike. It is seen as a necessary step towards reducing the carbon footprint of the construction industry, which is one of the largest contributors to greenhouse gas emissions worldwide. Lionel Lemay, Executive Vice President of Structures and Sustainability at the National Ready Mixed Concrete Association, said that "incentives are the crucial policy mechanism for manufacturers' cooperation with this approach, especially in a conservative industry." 
Even a relatively modest strategy for reducing concrete's footprint can mean an investment in new infrastructure. Lemay says that a company might need to build a new storage silo just to introduce a new ingredient to the concrete mix. The tax credit might not offset the entire cost of a new silo, but Lemay said its impact could still be significant. He says even a $5,000 tax credit "helps offset the costs" and is "better than nothing."  
Carolyn Singer, communications director for State Senator Linda Greenstein, echoed this sentiment. "Concrete is a commodity characterized by high volumes and small profit margins. This means that a relatively small incentive can have a big influence over the decisions that suppliers make." 
Advocates for the legislation see an incentive as superior to requirements that would, for example, force manufacturers to provide concrete below a certain global warming potential (GWP) to bid on projects. 
Whether or not this law will lead to the kind of carbon impact that people are hoping for remains to be seen. A key question is just how often will a low-carbon be awarded since the law does not establish an agency preference or requirement for a low-carbon product. 
Subscribe to Our Weekly Newsletter
Enter your email to get the best of Clean Earth Energy straight to your inbox.