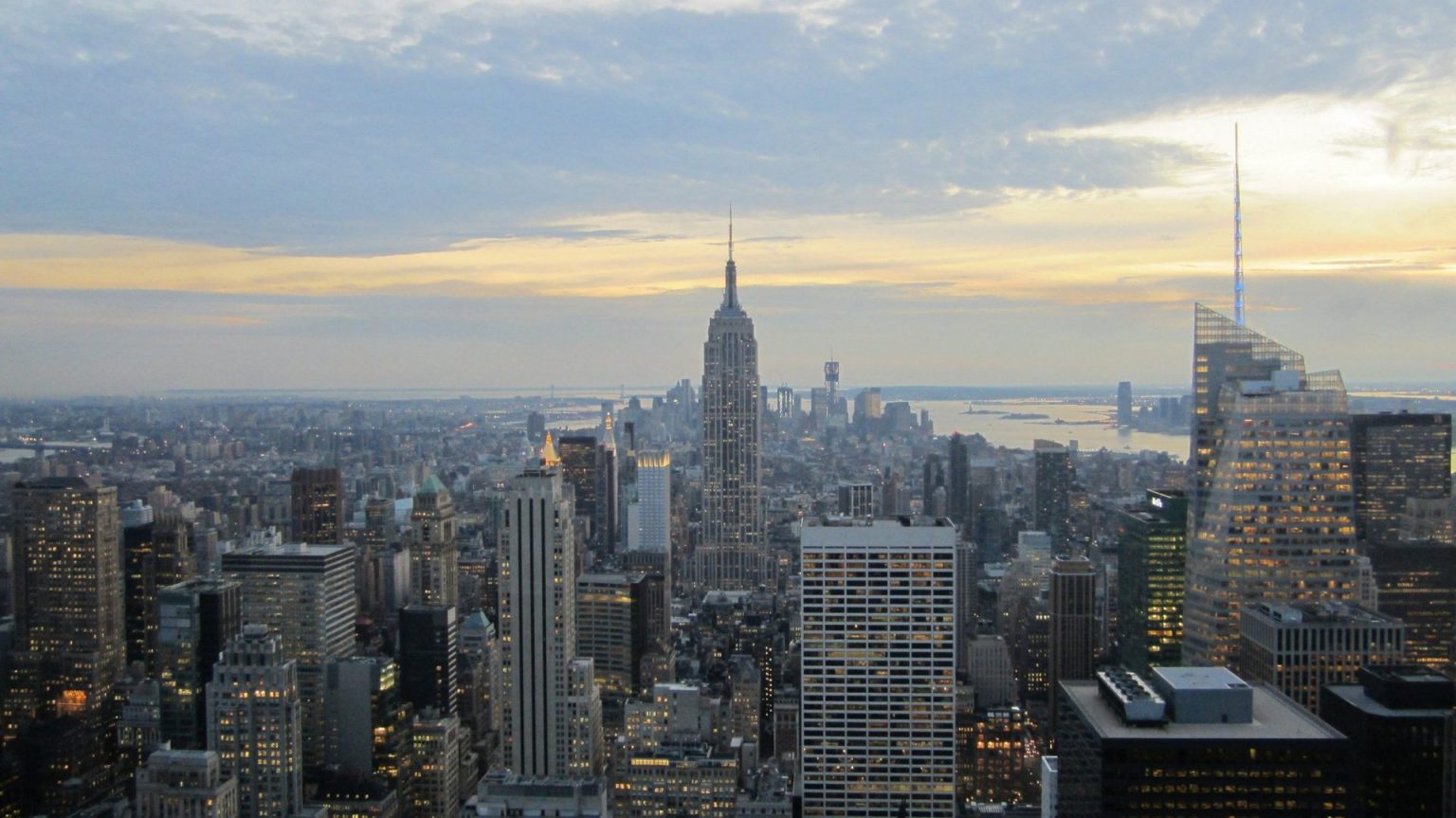 On Thursday, New York City Mayor, Eric Adams outlined a "Working People's Agenda" in his State of the City address, his second address as Mayor of the city of over 8 million people.
His agenda for 2023 is built on four pillars that are built around meeting the needs of working New Yorkers: jobs, safety, housing and care. 
Under the Working People's Agenda, the Adams administration announced that it will build on his administration's efforts to electrify the city vehicle fleet by requiring the over 100,000 volume for-hire vehicles to be zero-emissions by 2030. Electrification of the fleet will be accomplished with the support of rideshare leaders Uber and Lyft. Adams emphasized that his administration's electrification mandate come with no new costs for individual drivers.
To achieve the plan, the city will be adding charging stations across all five boroughs. Details about the transition to zero emission vehicles (ZEV) and the EV charging infrastructure plan were not outlined in his speech. 
In his address, Mayor Adams stated that "For too long, our working-class neighborhoods have borne the burden of highways and heavy industry, leading to polluted air and the highest asthma rates in the nation. This environmental injustice is not acceptable, especially when the technology we need to change it is already here.
That's why we are committed to reducing building emissions to create a healthier and more sustainable city. We're also electrifying our city vehicle fleet.
And we are going to go even further, requiring for-hire vehicles to do the same. Today, we are announcing that Uber and Lyft will be required to have a zero-emissions fleet by 2030. That's zero emissions for over 100,000 vehicles on our city streets. And it will be achieved with no new costs for individual drivers. We're pleased that both companies are embracing this shift, and we look forward to working with them to get it done. We're also encouraging New Yorkers who drive to make the switch to electric vehicles as well, adding charging stations in all five boroughs.
Uber and Lyft both had positive responses to the plan.
"We are excited to partner with New York City on our journey," Paul Augustine, Lyft's director of sustainability, said in a statement. "New York's commitment will accelerate an equitable city-wide transition to electric, and we're eager to collaborate with the New York Taxi and Livery Commission (TLC) on an ambitious plan for a rideshare clean mile standard."
"We applaud the Mayor's ambition for reducing emissions, an important goal we share," Josh Gold, Senior Director of Policy at Uber, said in a statement. "Uber has been making real progress to become the first zero-emissions mobility platform in North America, and there's much more to do."
Both companies undertaken steps to reduce emissions in their fleets. Uber has partnered with Hertz to offer Uber drivers EV vehicle options and by rewarding EV drivers on their platforms with higher fares for drivers who use EVs. Uber and Lyft have both said they aim for vehicles that operate on their platform to be 100% electric by 2030.
New York isn't the first jurisdiction to require an all-electric rideshare fleet. California enacted new regulations in 2021 requiring rideshare companies to electrify their fleets by 2030.
New York City will certainly be a catalyst for other major cities around the world to enact zero emissions policies for vehicles that operate within its limits. The city has been progressively been closing many of its major streets to traffic to make streets more pedestrian and bicycle friendly, as well as open up green space. 
London is similarly aggressive in enacting Low Emission Zones (LEZ) and Ultra Low Emission Zones (ULEZ) to encourage the most polluting vehicles, particularly diesel, to become cleaner. 
Subscribe to Our Weekly Newsletter
Enter your email to get the best of Clean Earth Energy straight to your inbox.