Nike Takes Takes Step Forward In Sustainable Logistics With Hydrogen-Powered Container Ship
The launch of the H₂ Barge 1 marks another milestone in Nike's sustainability journey, as the company strives for a zero-carbon, zero-waste future.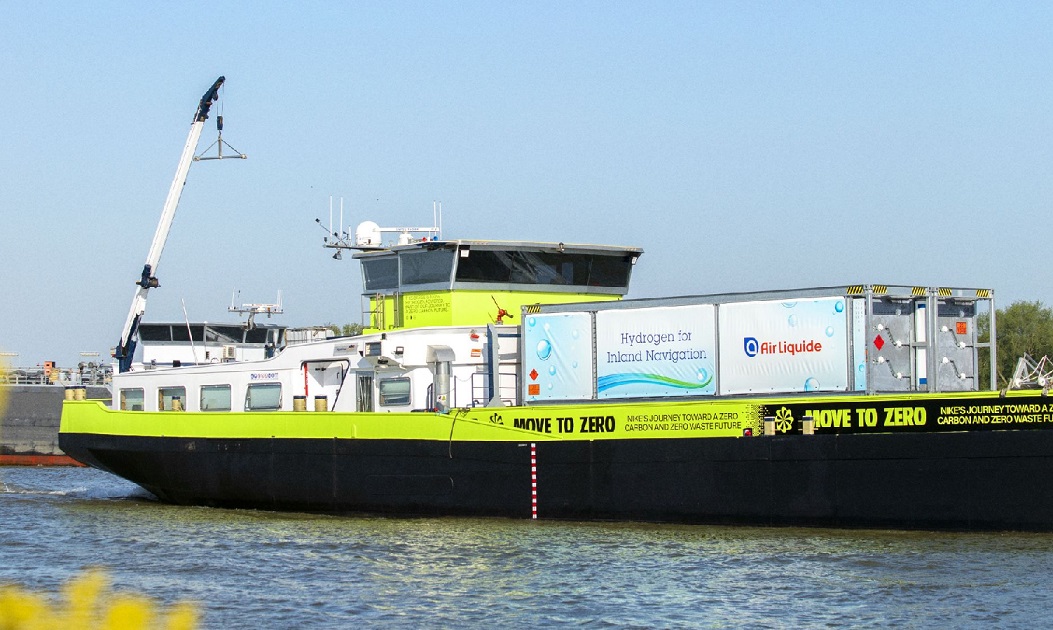 In a major move towards achieving its 'Move To Zero' sustainability goals, Nike has unveiled the world's first hydrogen-powered inland container ship, the "H₂ Barge 1."  The global sportswear giant aims to create a better world for all athletes while reducing its carbon footprint through its latest sustainability action.
The "H₂ Barge 1" will play a crucial role in transporting NIKE, Inc. products for Europe, shuttling between Rotterdam in the Netherlands and Nike's European Logistics Campus in Belgium. By utilizing hydrogen technology, the vessel achieves zero carbon dioxide emissions, making it a significant contributor to Nike's efforts to reduce carbon emissions.
By retrofitting the original diesel barge with hydrogen fuel cells, Nike has ensured that the "H₂ Barge 1" emits only humid air and clean water. The company estimates that this transition to hydrogen power will result in an annual reduction of 2,000 tons of CO2 emissions. Additionally, the hydrogen-powered barge offers a quieter and more energy-efficient alternative to traditional diesel vessels, benefiting both the environment and the onboard crew.
The introduction of the hydrogen-powered inland container ship marks another milestone in Nike's Move To Zero journey, as the company strives for a zero-carbon, zero-waste future. As part of its comprehensive sustainability strategy, Nike is continuously exploring innovative solutions to reduce its environmental impact and enhance the efficiency of product transportation.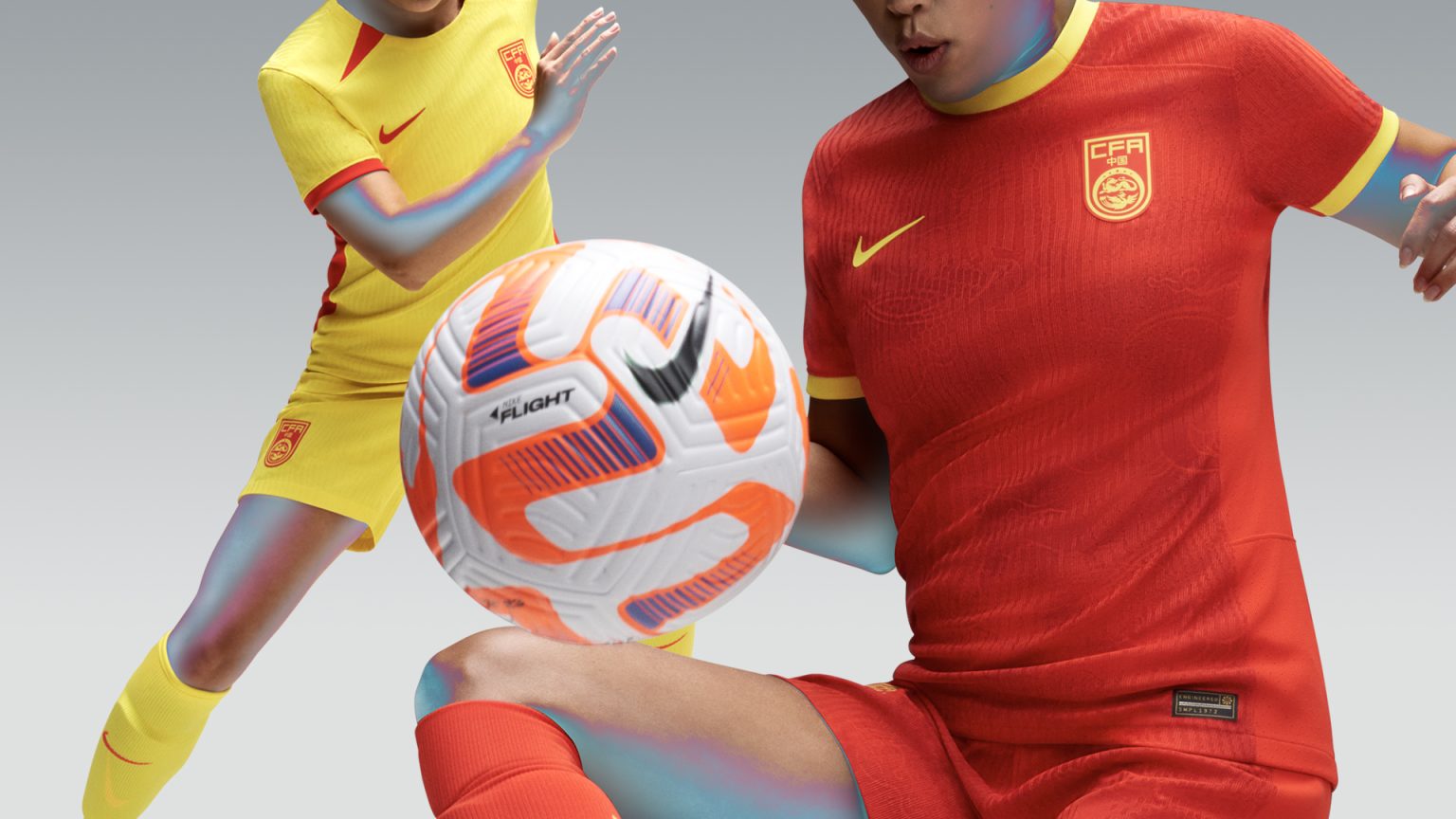 In Europe, 99 percent of inbound containers destined for Nike's European Logistics Campus are transported by water, eliminating approximately 14,000 truck journeys annually. Alongside hydrogen-powered shipping, Nike is currently testing a hydrogen truck for customer deliveries in Europe. The company is also scaling up electric van deliveries in key European cities such as Paris and London.
On a global scale, Nike is actively reducing its reliance on air freight by aligning production schedules with ocean freight departures. This strategic approach substantially reduces carbon emissions, considering that air freight generates 42 times more emissions than ocean freight. Furthermore, the company has made significant progress in reducing the weight of shipping cartons, resulting in a reduction of approximately 1.6 million pounds in its 2021 fiscal year.
Noel Kinder, Nike's Chief Sustainability Officer, emphasized that reimagining shipping and embracing changes that reduce carbon emissions are ongoing endeavors. Kinder stated, "We know the odds of success increase when we approach a problem together with ingenuity and grit. As we move toward 2025, our resolve is steady, and we're in it for the long haul, committed to progress over perfection as we continue to create solutions and leverage our influence to build momentum and move the world forward through sport."
Set to kickoff operations in June, the "H₂ Barge 1" is the result of a partnership between Nike, Dutch shipping company Future Proof Shipping, hydrogen provider Air Liquide, and the BCTN network of inland terminals. This collaboration highlights the collective efforts required to drive sustainable change and advance the adoption of hydrogen-powered transportation.
Nike's launch of the world's first hydrogen-powered inland container ship serves as a powerful demonstration of the company's commitment to environmental stewardship. As the sporting industry continues to pursue sustainability, Nike's innovative initiatives showcase the potential for transformative change in the realm of transportation and logistics. By leveraging technology and forging partnerships, Nike is actively working towards a future where sport and sustainability can coexist harmoniously, benefitting athletes and the planet alike.