NIO Expands In Europe With Next Gen Battery Swap Station and Fast Chargers in Sweden
The newly deployed charging technology increases the company's daily service capacity by 30% and reduces battery swap time by 20%.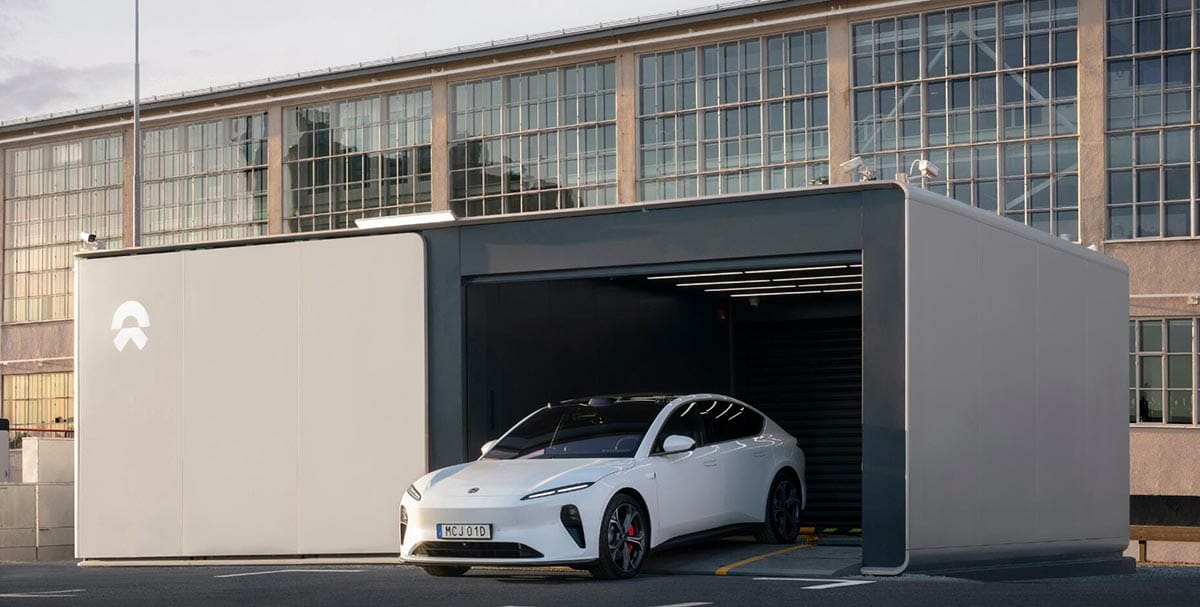 Electric vehicle (EV) manufacturer, Nio recently introduced its first 3rd Generation battery swap station in Stockholm, Sweden. The technology is also the first-of-its-kind in Europe. Alongside the new facility, the company has also announced the activation of a 500-kW ultra-fast charging station in Freehamnen, Sweden.
Nio's third-generation battery swap station has the capacity to store up to 21 battery packs, an increase from the 13 and 5 storage capacities of the second and first generations respectively. The latest generation of stations increase the daily EV battery-swap service capacity to 408, a 30% boost over the previous generation. Nio vehicles are now capable of completing battery changes in just 2 minutes and 30 seconds at the new third-gen stations, a 20% improvement in speed.
In addition to the swap stations, Nio's latest supercharger, available to all EV brands, offers up to 500 kW of power. Depending on the vehicle's EV charging architecture, it can charge from 10% to 80% in 12 to 20 minutes.
Nio's current EV charging infrastructure in Europe includes 25 battery swap stations, 10 charging stations, and 33 charging points. By the end of 2023, the Chinese automaker plans to have 120 battery-swapping stations across Europe, enhancing the convenience of electric driving across the continent.
To date, Nio's swap stations cumulatively have facilitated over 25 million battery swaps.
Sign Up for the cleanearth.io weekly newsletter
Our biggest stories delivered to your inbox weekly. 
By signing up you agree to our Disclaimer, our Privacy Policy & Cookie Statement and to receive marketing and account-related emails from cleanearth.io. You can unsubscribe at any time.