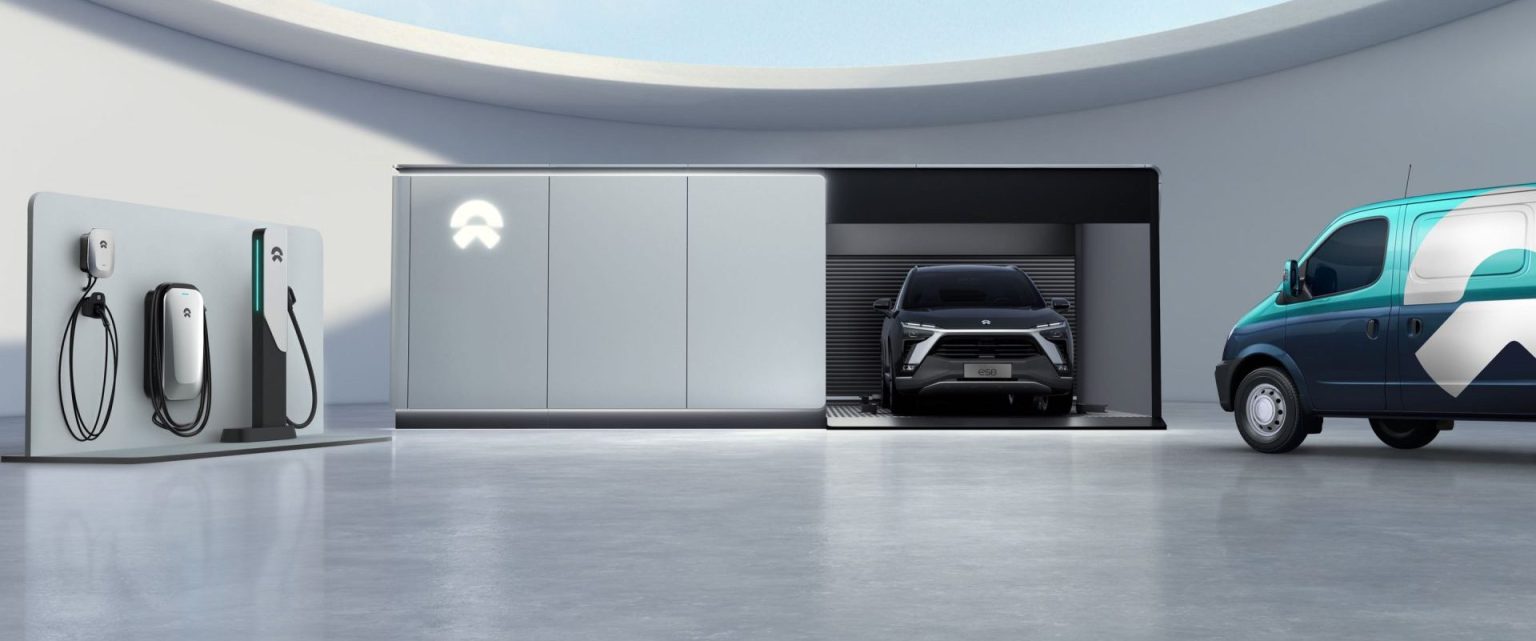 Chinese electric vehicle (EV) manufacturer, NIO Inc. aims to build 1,000 new Power Swap battery-swapping stations in China in 2023 to increase the total number of facilities to 2,300 by the end of the year.
Founder and Chairman William Li announced that 400 stations will be built along highways, while 600 will be located in urban areas with a focus on third- and fourth-tier cities and counties. NIO's plan is an expansion of its December announcement to add 400 stations this year. Li found that more stations are needed to improve the user experience after visiting northeastern China and lower-tier cities in Zhejiang.
Battery swapping is a process that allows EV drivers to quickly replace depleted battery packs with fully charged ones, rather than charging the vehicle from a charging station. Swapping could help ease the strain on power grids caused by millions of EV drivers charging their vehicles, but specialists caution that it can only take off in a big way if batteries become standardized industry-wide.
As of January 2023, NIO has completed 15.2 million battery swaps for EV owners. Nio is among the few EV makers that are banking on battery swapping as a major recharging solution for electric cars. While NIO's ambitions are noteworthy, EV battery swapping has its limitations. One, is the number of vehicles that a battery swapping station can handle. On average, it takes about 5 minutes for a battery swapping station to complete a battery swap.
To address these challenges, NIO relies on its Power Cloud AI and predictive models, and big data in the planning of its battery swap locations to optimally serve EV owners within a 3 mile radius. The company also relies on its Digital Twin technology at for digital modeling at its Power Swap stations.  
Second, battery swapping stations have limited vehicle compatibility. Different EV models have different battery sizes, shapes, and connectors, which can make it difficult to swap batteries between vehicles. Battery swapping stations may not be able to accommodate all types of EVs, which can limit their usefulness.
Another major issue is battery quality. Batteries that are used in battery swapping stations must be of high quality and meet safety standards. If batteries are not properly maintained or managed, they can pose safety risks for drivers, other motorists, and pedestrians.
With Nio's announcement, it will be an interesting test to see whether battery swapping, as a means of charging EVs, can scale.
Subscribe to Our Weekly Newsletter
Enter your email to get the best of Clean Earth Energy straight to your inbox.