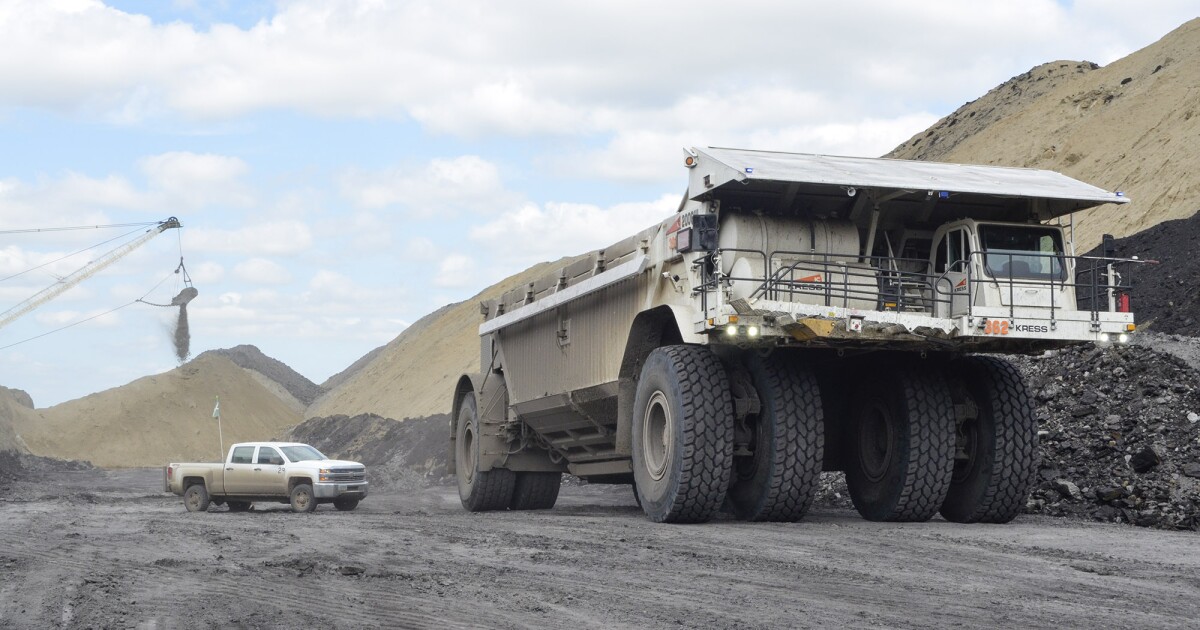 North Dakota governor, Doug Burgum and other elected state officials, on Tuesday, threatened a lawsuit in a letter to Minnesota Governor, Tim Walz and other state officials over Minnesota's potential move away from fossil fuels.
Gov. Doug Burgum urged Governor Walz, Attorney General, Keith Ellison, Agriculture Commissioner, Thom Petersen and legislative leaders to amend the bills currently being considered that would mandate 100% carbon-free energy by 2040, or else face the "certainty of a lawsuit."
The Minnesota House of Representatives is debating a bill requiring Minnesota utilities to use only carbon-free energy sources for electricity generation by 2040. This bill would also ban the state from importing energy originating from carbon sources. The House passed a similar clean energy bill in 2021, but it failed to pass in the state Senate.
A new majority in the state's legislature has given the bill new life, and Governor Walz has said he'll sign it.
North Dakota, however, would be unhappy with the bill's passage.
North Dakota isn't coal country, it's the coal universe.
North Dakota is one of the nation's top energy-producing states, relying heavily on natural gas and coal power. Western North Dakota contains an estimated 351 billion tons of lignite, the single largest deposit of lignite known in the world. North Dakota also contains an estimated 25 billion tons of economically mineable coal, enough to last for over 800 years at the present rate of 32 million tons per year.
On Tuesday, North Dakota's Industrial Commission — which oversees the state's utilities, industries and business projects, and includes the governor, attorney general and agriculture commissioner — said the 2040 clean energy legislation would illegally regulate commerce in North Dakota.
"They could pass whatever legislation they want to regulate themselves," Governor Burgum said at the Industrial Commission meeting. "We work well with Minnesota on a number of things, and this is something where if they make a small change, we can avoid the certainty of a lawsuit."
The two states encountered a similar conflict over a 2007 law that banned the state from importing new sources of coal-based energy. North Dakota's Industrial Commission at the time filed a lawsuit against Minnesota, arguing that the coal law violated the U.S. Constitution's Interstate Commerce Clause by attempting to usurp Congress' power to regulate commerce between the states. Federal courts ruled in favor of North Dakota, negating the coal law.
The letter sent to Walz said the 2040 clean energy bills raise similar issues. "Because our electric grid is fully integrated and does not stop at our state boundaries, these two recently introduced bills as written would subsequently hinder North Dakota utilities," the letter states.
The North Dakota state officials in the letter urged Walz to amend the bills to clarify that they only apply to energy generation within Minnesota, not outside of the state.
House Majority Leader, Jamie Long, DFL-Minneapolis, is the chief author of the House's 2040 clean energy bill, and he told the Reformer that it "was unfortunate that North Dakota sent a letter."
Long said he's not planning to propose an amendment like the one Burgum suggested, emphasizing that the bill right now has support from many Minnesota utility companies.
This is a unique situation that will certainly manifest itself between other US and states, as well as internationally. It's an example of the disparities in climate policies between jurisdictions, as well as how quickly (or otherwise) they're willing to act.
We will actively follow this conflict between North Dakota and Minnesota, and will post any new updates as they become available.
Source: Minnesota Reformer
Subscribe to Our Weekly Newsletter
Enter your email to get the best of Clean Earth Energy straight to your inbox.