Poland Takes Legal Action Against European Union Climate Legislation
Warsaw is seeking to contest the EU's new climate laws, targeting regulations that include the 2035 ban on new combustion engine cars.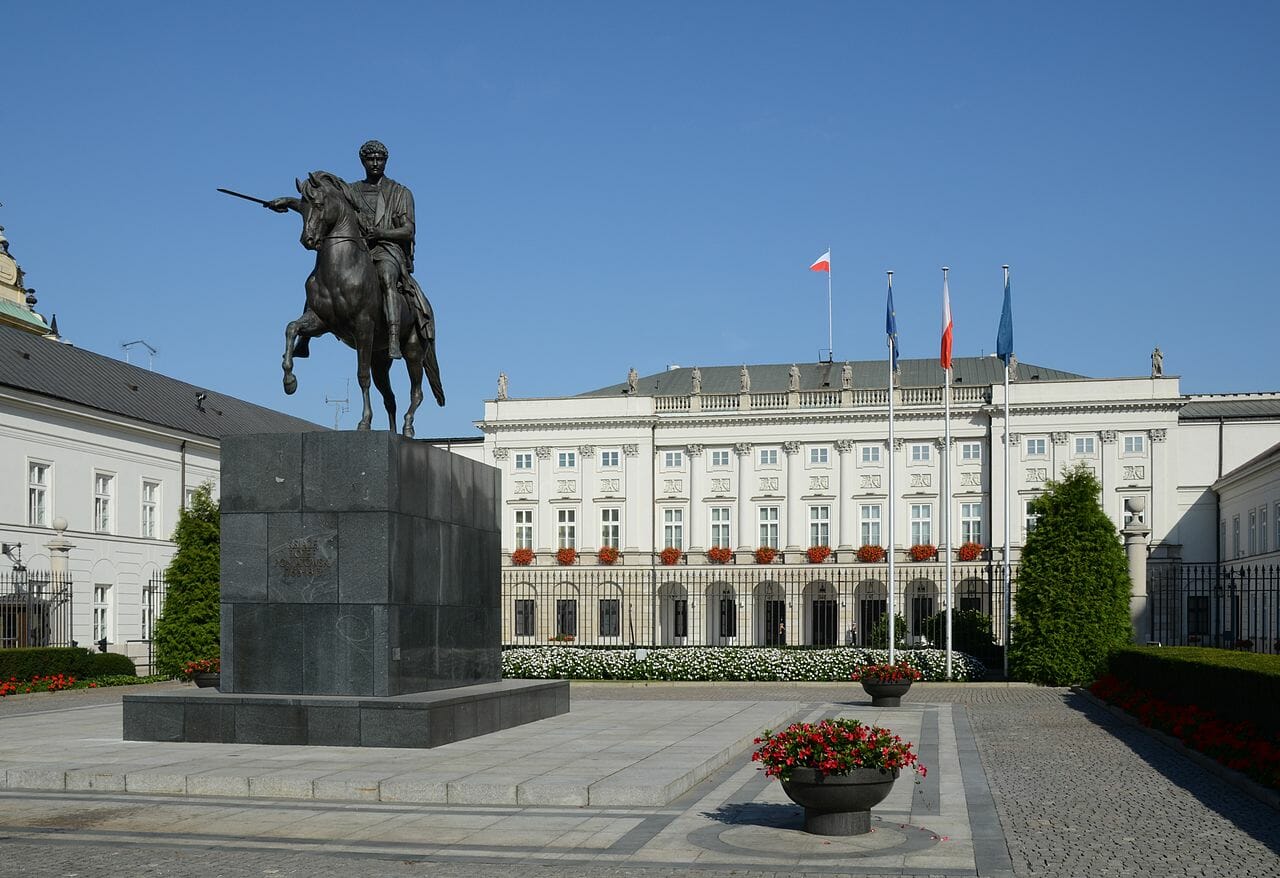 The European Union's recently enacted climate policies are facing a legal challenge from Poland, which argues that the laws were not properly assessed and could adversely impact the nation's economy and energy security. The details of Poland's legal argument were disclosed on Monday, August 28th.
Over the last several months, the EU has approved a wave of climate-related laws as part of  "Fit for 55" package, a comprehensive set of policy proposals put forth by the European Commission to help the European Union achieve its climate target of reducing greenhouse gas emissions by at least 55% by 2030, compared to 1990 levels. Unveiled in 2021, the package aims to align various sectors such as transportation, energy, industry, and agriculture with the EU's ambitious climate goals, as part of its broader European Green Deal.
Poland, however, is opposing the new regulations, and aims to challenge several of them in the European Court of Justice. Among the disputed laws is the ban on the sale of new combustion engine cars by 2035. "We don't agree with this and other parts of the 'Fit for 55' package. We're taking this to court and hope other nations will join us," said Anna Moskwa, Poland's Minister of Climate and Environment, back in June.
As the EU country most skeptical of climate policies, Poland faces unique challenges. It remains heavily dependent on coal for its energy needs and has fewer financial resources to invest in green technologies compared to wealthier Western European nations.
Warsaw is not only disputing the car emission rules, but also seeking to overturn a newly agreed-upon law on land use and forestry (LULUCF). In addition, Poland wants to scrap another law that updates the 2030 emission reduction targets for EU countries, as well as legislation altering the number of pollution allowances in the EU's carbon market stability reserve.
Polands's climate-related challenges extend to the EU's carbon border adjustment mechanism, a world's first scheme that imposes tariffs on carbon-intensive goods entering the European Union.
EU member state, Italy has also recently announced its plans to challenge the EU's climate-related policies. The country has similarly expressed strong objection to the EU's 2035 ban on new combustion engine cars, stating that the ban will harm its economy, as well as place undue burdens on Italians.
Poland's challenge to the EU's new climate laws adds another layer of complexity to the bloc's ambitious environmental agenda. As the EU moves aggressively to meet its climate goals under the Paris Agreement, it faces internal disputes that could hinder progress toward its climate goals.
The country's actions bring into focus the challenges that some EU nations may face in balancing economic stability, energy security, and environmental responsibility. As Warsaw takes its grievances to the European Court of Justice, the outcome of the legal battle could have far-reaching implications, not just for Poland, but for the future of climate policy across the European Union. 
Sign Up for the cleanearth.io weekly newsletter
Our biggest stories delivered to your inbox weekly. 
By signing up you agree to our Disclaimer, our Privacy Policy & Cookie Statement and to receive marketing and account-related emails from cleanearth.io. You can unsubscribe at any time.