Poll Uncovers Americans' Feelings About Electric Cars
A recent poll conducted by the Associated Press-NORC Center for Public Affairs Research and the Energy Policy Institute at the University of Chicago has revealed that many Americans are still hesitant to embrace electric vehicles (EVs) as their next cars, citing high prices and a lack of charging stations as the main barrier. Despite the Biden administration's ambitious plans to increase EV sales in the United States, the transition from gas-powered vehicles to EVs may face major challenges.
Currently, only 8% of U.S. adults report owning or leasing an EV, and just 8% say their household has a plug-in hybrid vehicle. Even with tax credits of up to $7,500 to incentivize the purchase of new EVs, convincing drivers to switch from gas-powered vehicles to emissions-free EVs may prove difficult.
Automakers are investing billions of dollars in EV factories and battery technology to accelerate the transition to electric mobility (e-mobility) in an effort to combat climate change and reduce pollution – partly caused by tailpipe emissions from gas vehicles. The Environmental Protection Agency has proposed a greenhouse gas emissions rule that could require two-thirds of all new vehicle sales to be EVs by 2032, and President Joe Biden has set a goal of having up to 50% of all new vehicle sales be electric by 2030.
The recent poll, however, indicates that only 19% of U.S. adults consider it "very" or "extremely" likely that they would purchase an EV as their next car, with 22% saying it's somewhat likely, and 47% stating it's not likely. 60% of the respondents surveyed cited the high cost of EVs as a major reason for not considering them, with an additional 25% citing it as a minor reason. Only 16% of those polled said that the high cost would not be a factor in rejecting an EV.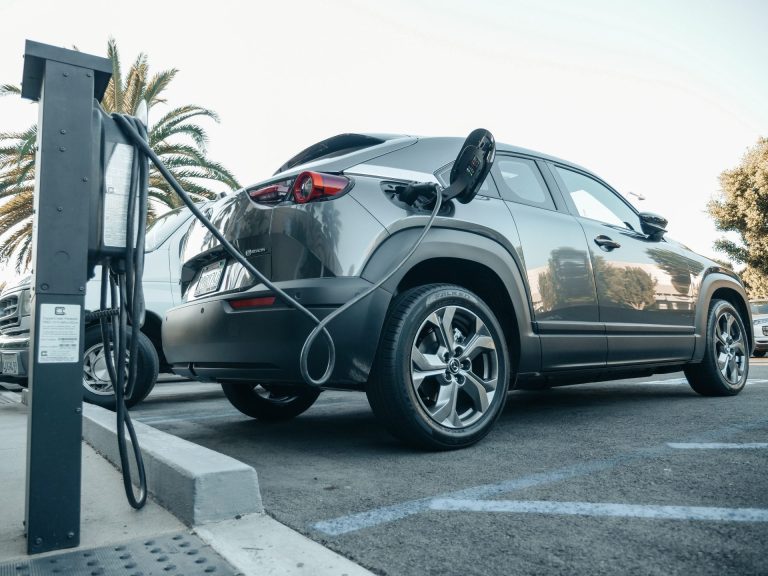 Kelley Blue Book reports that the average price of a new EV now exceeds $58,000, which is beyond the budget of many U.S. households. In comparison, the average price of a vehicle sold in the U.S. is just under $46,000.
Tax credits provided under the Inflation Reduction Act are intended to lower EV prices and attract more buyers. However, proposed rules by the U.S. Treasury Department could potentially reduce the number of EVs eligible for the full $7,500 federal tax credit, with some vehicles qualifying for only half that amount at $3,750. This may not be enough incentive for potential buyers to choose more expensive EVs over cheaper gasoline-powered alternatives.
Another significant hurdle to EV adoption cited by three-quarters of those polled is the lack of charging stations. Half of the respondents considered it a major reason why they wouldn't consider an EV. Additionally, two-thirds of the participants mentioned a preference for gasoline-powered vehicles as a major or minor reason for not considering an EV.
To address the issue of charging infrastructure, President Biden has set a goal of installing 500,000 EV charging stations nationwide, with $5 billion allocated from the 2021 infrastructure law to install or upgrade chargers along 75,000 miles of highways across the country. Additionally, EV manufacturer, Tesla has announced plans to open some of its charging stations to all U.S. EVs. However, further investment and expansion of charging infrastructure may be needed to alleviate concerns and increase consumer confidence in EVs.
Consumer attitudes toward EVs will gradually shift as more EVs are introduced into the US market at more affordable price points. Lack of sufficient EV charging infrastructure is a valid concern to current and prospective EV owners. Infrastructure development hasn't kept pace with the rapid adoption of EVs in the US over the past couple of years.  
The Inflation Reduction Act will be key in accelerating the transition toward electrification as domestic and foreign companies position themselves to take advantage of available incentives. It will likely be a very different story in the next 3-5 years as it relates to consumer attitudes toward EVs. The EV ownership experience will most certainly be greatly improved. 
Subscribe to Our Weekly Newsletter
Enter your email to get the best of Clean Earth Energy straight to your inbox.