PowerX Unveils First-Ever Battery Tanker for Maritime Power Transmission
PowerX's Battery Tankers have the potential to transform offshore wind power transmission and contribute to the widespread adoption of renewable energy.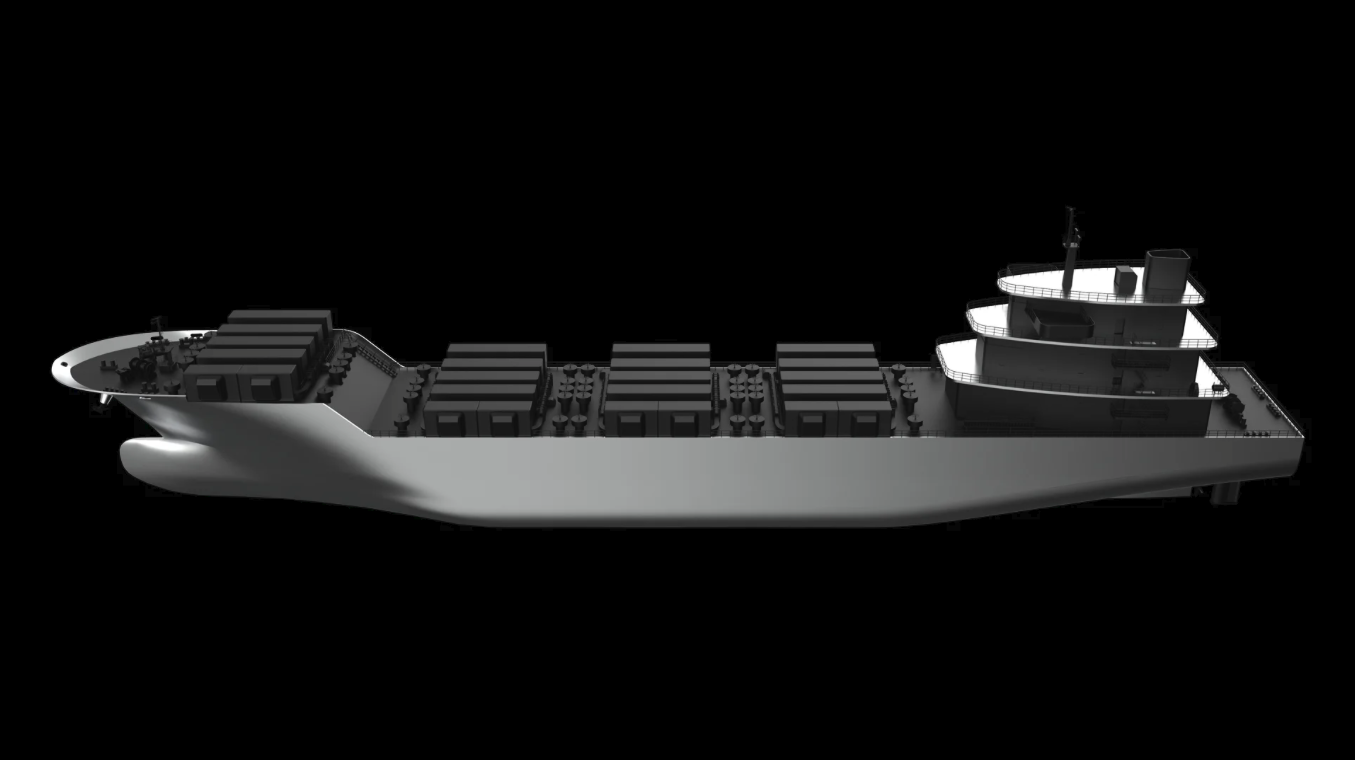 PowerX, Inc., a Japanese energy company, has unveiled the detailed design of the world's first 'Battery Tanker' at the 'Bariship' International Maritime Exhibition held in Imabari City, Ehime Prefecture, Japan. The company plans to complete the inaugural ship, named "X," by 2025, and commence testing in 2026.
In addition, PowerX announced the establishment of its new company,  'Ocean Power Grid Inc.' in the third quarter of this year. This company will focus on advancing the maritime power transmission business using Battery Tankers. PowerX aims to collaborate with business partners worldwide to promote this innovative technology and business venture.
PowerX has also signed a memorandum of understanding (MOU), and a partnership agreement with Kyushu Electric Power Co., Ltd. and the City of Yokohama. The collaboration aims to explore the concept of maritime power transmission and work towards achieving carbon-neutral ports.
The "X" battery tanker is 140 meters long and operates via electric propulsion. The vessel will be equipped with 96 containerized marine batteries, providing a total capacity of 241MWh, which is about the equivalent daily power consumption of 8,300 average American homes.
The onboard battery system features PowerX's proprietary module design, which incorporates safe and reliable lithium iron phosphate (LFP) battery cells with a lifespan of over 6,000 cycles. The system is scalable, allowing for the installation of additional batteries to create larger electric transport vessels. The vessel's safety features will incorporate dedicated gas emission control, fire suppression mechanisms. and real-time monitoring systems.
PowerX batteries will be manufactured in-house in Okayama Prefecture and will undergo rigorous testing to meet international ship classification certifications.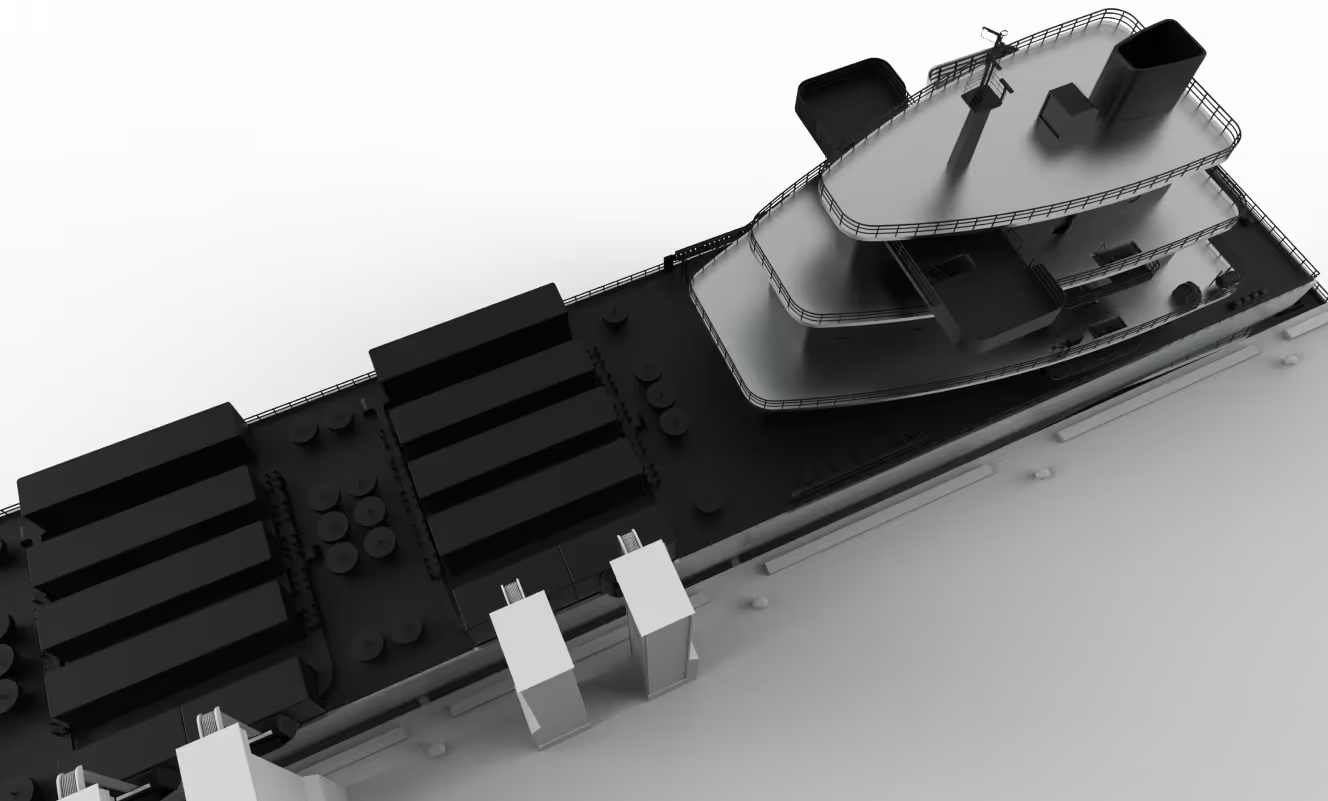 Battery Tankers play a crucial role in storing and transporting surplus electricity generated from renewable sources. By repurposing decommissioned or idle thermal power plants near ports into charge/discharge points, the Battery Tankers enable the transmission of power to users via grid connections on land, facilitating the effective use of renewable energy.
Oftentimes, areas with high potential for renewable energy generation are far from urban areas and regions with high power demand. Strengthening transmission infrastructure becomes essential in such cases.
The PowerX Battery Tanker, with its current energy density capacity, provides what the company says is 'an optimal solution for short-distance maritime power transmission between land masses.'  The company adds that battery tankers complement existing inter-regional grid transmission lines. In Japan, for example, a Battery Tanker can transport power from regions with abundant renewable energy supply, such as Kyushu and Hokkaido, to high-demand areas in Honshu or for inter-island power transmission.
Battery Tankers are expected to establish new power transmission networks across the sea, promoting the storage, supply, and utilization of renewable energy. As battery energy density improves and costs decrease, it is anticipated that longer-distance maritime transmission from offshore wind power plants to the land will become feasible.
Battery Tankers, beyond their core capabilities, provide a unique solution in earthquake-prone areas like Japan, with deep-sea surroundings. A ship-based battery solution mitigates issues such as downtime from undersea cable malfunctions, repairs, and the high costs associated with ultra-high voltage connections and substations.
Furthermore, battery tankers facilitate the installation of offshore wind farms in areas where undersea cable deployment are challenging. The utilization of maritime power transmission via Battery Tankers has the potential to address various challenges associated with offshore wind power.
While PowerX, Inc. is at the forefront of developing Battery Tanker technology, it's worth other companies and organizations are also exploring similar concepts and solutions in the field of maritime power transmission. As the demand for renewable energy increases, various companies and research institutions worldwide are investing in innovative approaches to store and transport surplus electricity generated from renewable sources.