Ryder Debuts BrightDrop Electric Vans for Rental in U.S.
The company has rolled out its first fleet of BrightDrop Zevo 600 electric vans at strategic facilities in California, Texas, and New York.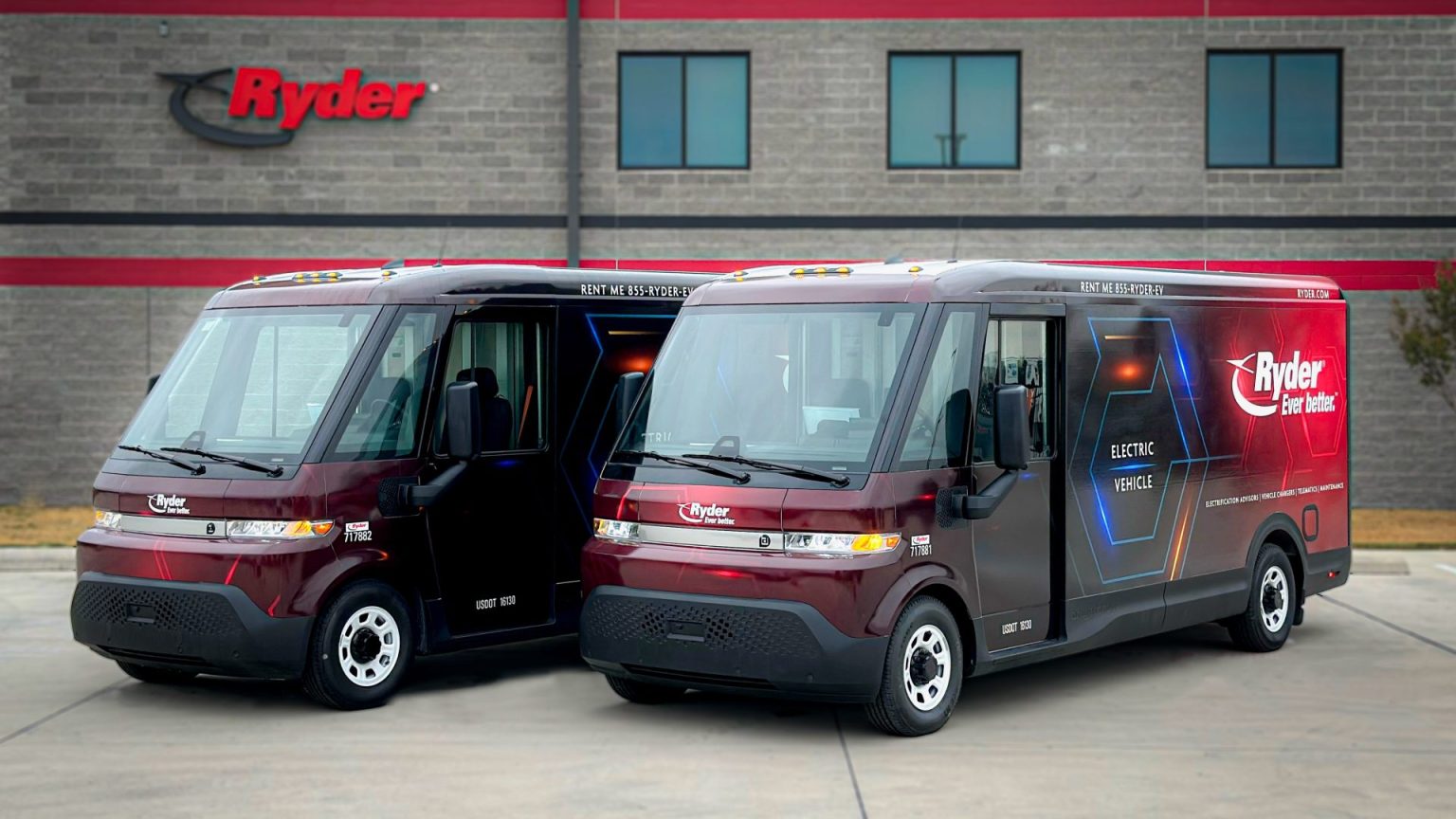 In a move that reflects the growing momentum for electric commercial vehicles, supply chain and fleet management solutions provider, Ryder System, has introduced its initial fleet of BrightDrop Zevo 600 electric vans. The vans have been deployed in key Ryder facilities in California, Texas, and New York, as part of the company's broader strategy to add 4,000 BrightDrop electric vans to its fleet by 2025.
To help customers familiarize themselves with the new electric vehicles (EVs), Ryder recently hosted "Ride & Drive" events. The events showcased the BrightDrop vans and charging solutions provided by ChargePoint. Attendees were given the opportunity to test the capabilities, safety, and efficiency of the vehicles, and to learn about Ryder's strategic initiatives with EVs and charging.
Tom Havens, Ryder's President of Fleet Management Solutions, expressed enthusiasm about the deployment, saying, "Working with innovators like BrightDrop keeps Ryder at the cutting edge of emerging vehicle technology. Our partnerships enable us to offer solutions that help our customers achieve both sustainability and operational goals."
The BrightDrop Zevo 600 electric vans have a range of up to 250 miles, and can handle payloads between 1,460 and 2,450 pounds. With a cargo capacity of 615 cubic feet, the vans combine the benefits of an electric powertrain with a large cargo capacity. 
Steve Hornyak, Chief Commercial Officer for BrightDrop, commented, "Commercial fleet electrification doesn't have to compromise on range, safety, or performance. Ryder's adoption of BrightDrop EVs marks a critical step in making electrification attainable for companies of all sizes."
The introduction of BrightDrop Zevo 600 electric vans into Ryder's fleet reflects a shift in commercial transportation. As businesses increasingly look for sustainable alternatives to traditional fuel options, electric cargo vans like offer a sustainable pathway forward.
For commercial operators, electric vans offer numerous advantages. Electric vans provide the immediate benefit of lower operating costs, primarily through reduced fuel and maintenance expenses. Beyond economics, they also contribute to a company's sustainability goals, an aspect that is becoming more critical as consumers prioritize environmentally responsible brands.
Another key advantage is the flexibility and adaptability these electric cargo vans offer. With features like extensive cargo space, long-range capabilities, and high payload limits, they are well-suited for a variety of tasks, from local and last-mile deliveries to long-haul shipments.
As more commercial operators embrace electric vans, it's likely that we'll see an acceleration of the shift ward electrification throughout the industry, leading to more investments in charging infrastructure, greater advancements in EV technology, and expanded versatility and capabilities of the vehicles. Ultimately, these developments contribute to creating a more sustainable, efficient, and forward-looking commercial transport sector.
Sign Up for the cleanearth.io weekly newsletter
Our biggest stories delivered to your inbox weekly. 
By signing up you agree to our Disclaimer, our Privacy Policy & Cookie Statement and to receive marketing and account-related emails from cleanearth.io. You can unsubscribe at any time.