SAIC, GM, Wuling Joint Venture Unveils Baojun Cloud Sub-$15K Compact EV
Yunduo is the second compact electric vehicle released this year through the joint venture between the American and Chinese companies.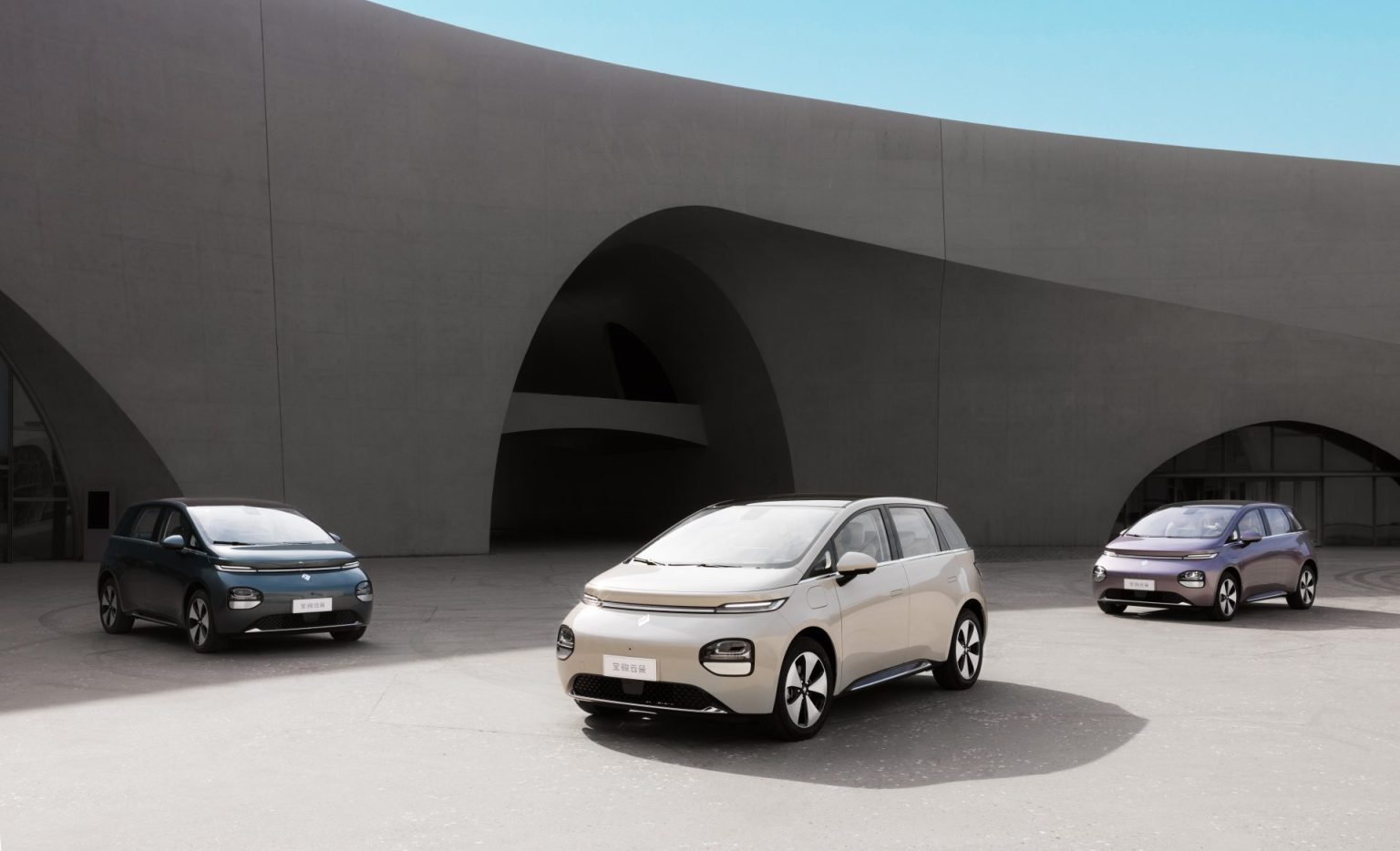 Baojun, the brand under the GM, SAIC, Wuling joint venture, has unveiled a new compact electric vehicle (EV), the Yunduo, Chinese word for 'cloud'.  The compact EV is the second model released by Baojun this year, reflecting the brand's continued expansion in the EV market.
Cloud will be offered in four different versions, with prices starting from RMB 95,800 ($13,270) to RMB 123,800 ($17,154). It is expected to compete with other compact EVs like BYD's Dolphin and Volkswagen's ID.3.
One unique feature of Cloud is a spec equipped with the Lingxi smart driving system, co-developed with drone maker DJI. The system is based on SAIC-GM-Wuling's "Emotion Engine" concept and focuses on urban mobility scenarios to create smart driving. 
The Lingxi smart driving system leverages DJI's technological strengths in the field of binocular cameras and is built on an accumulation of algorithms in the field of vision perception and experience in vision perception systems for drones. The system can predict driver actions in complex road condition scenarios, learn multiple driving styles, and offers comprehensive coverage of urban road conditions. 
Though pricing for this particular version has not yet been announced, reservations started yesterday, and deliveries are expected to begin in October.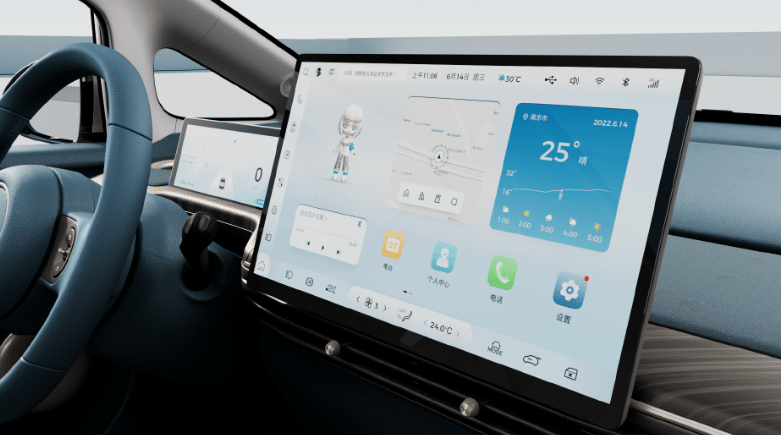 Measuring 4,295 mm in length, 1,850 mm in width, and 1,652 mm in height, Cloud is designed with unique styling to suit the interests of its target demographic, young urban dwellers.  Elements like a suspended roof and hidden door handles are two of the key styling elements.
Cloud's interior includes an 8.8-inch rectangular LCD instrument panel, 15.6-inch floating central control screen, and 18 storage spaces. High-end trims also offer advanced configurations like 256-color ambient lights, wireless charging, and two-tone interior featuring sofa-like, hand-sewn seats that use breathable fabric.
The rear seats can be adjusted at an angle of 135 degrees to turn into a 'cloud bed', according to Baojun. Cloud features 18 storage bins throughout the cabin. 
Other standard configurations include voice recognition and interaction, app-based remote control of vehicle functions, adaptive cruise control, and a 6-speaker audio system.
Cloud offers 382 liters of generous trunk (boot) space, which increases to 606 liters with the floor cover removed. With the front seats folded down, the compact EV has a total interior volume of 1707 liters.
Cloud's motor offers peak power and torque of 100 kW and 200 Nm, respectively. The compact EV uses lithium iron phosphate (LFP) batteries, offering pack capacities of 37.9 kWh and ranges of 360 km (220 miles) and 460 km (285 miles).
In addition to slow and fast charging options, the Cloudcan achieve 30% – 80% battery life within 30 minutes of fast charging. 
Baojun Cloud, produced by the joint venture between SAIC, General Motors, and Liuzhou Wuling Motors, mainly targets the Chinese market. On August 7, SGMW announced the model had received 10,000 pre-orders in just 10 days.
Cloud's official launch received considerable interest, with over 5,000 orders placed on launch night. 
Sign Up for the cleanearth.io weekly newsletter
Our biggest stories delivered to your inbox weekly. 
By signing up you agree to our Disclaimer, our Privacy Policy & Cookie Statement and to receive marketing and account-related emails from cleanearth.io. You can unsubscribe at any time.