Sinister Diesel Set to Pay $1 Million for Emission Control Violations
The company will pay $1 million in criminal fines and civil penalties, promising not to manufacture, sell or install any equipment that tampers with a vehicle's emissions controls that allows drivers to perform 'Rolling Coal'.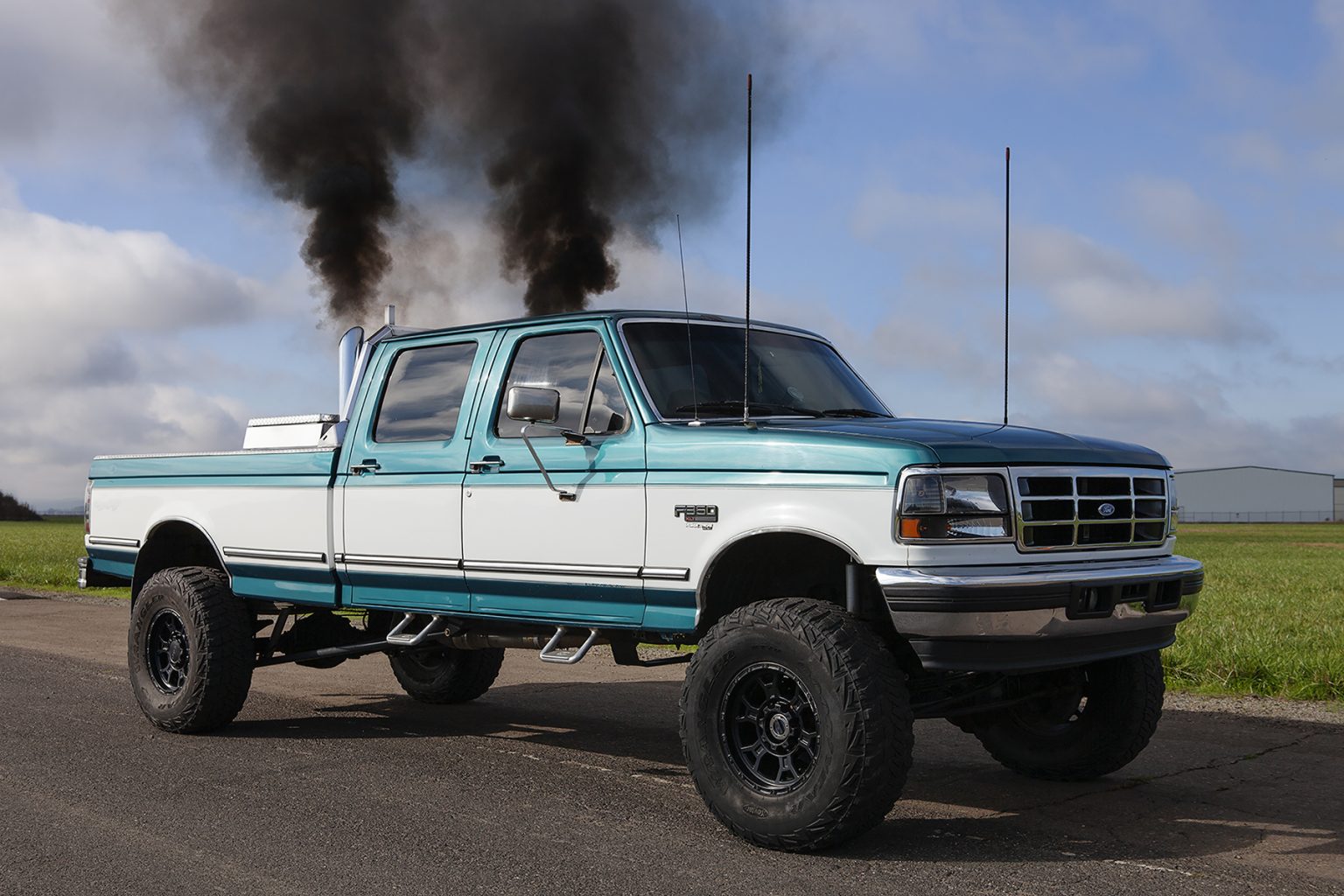 Sinister Diesel, a well-known manufacturer of diesel performance parts, has confessed to criminal charges in the federal court of Sacramento, California, and has agreed to pay $1 million in criminal fines and civil penalties. Under the ruling, the company will not manufacture, sell, or install any equipment that tampers with vehicle emissions control systems as part of their compliance program.
The company plead guilty to two charges – conspiring to violate the Clean Air Act (CAA) and defraud the United States, and for tampering with a diesel truck's emission control system's monitoring device. The plea agreement states Sinister Diesel must pay a $500,000 criminal fine.
An additional $500,000 must be paid under a civil consent decree, which the U.S. filed alongside its civil complaint against the company for violating the CAA's prohibition against the production or sale of devices designed to defeat or disable emissions controls. The consent decree prevents the company from producing, selling, or proposing to sell such devices and prohibits the transfer of intellectual property that would enable others to manufacture similar products.
Sinister Diesel sold devices that allowed drivers to eliminate their trucks' emissions controls, significantly increasing pollutants' release, popular known as 'rolling coal'. The phenomenon is often associated with diesel pickup trucks. The trucks' engines are modified in order to produce large amounts of black or grey sooty exhaust fumes, typically by manipulating the vehicle's engine, fuel system, or emissions controls. This is often done for entertainment or as a form of protest against environmental regulations.
From a technical perspective, "rolling coal" is often achieved by altering the vehicle's electronic control unit or installing a smoke switch. This causes the vehicle to run a rich air-fuel mixture, which leads to incomplete combustion of the diesel fuel and creates thick black smoke.
The practice of rolling coal is considered environmentally harmful, as it leads to a significant increase in the emission of pollutants, including particulate matter and various harmful gases. These can contribute to air pollution and have detrimental effects on human health and the environment. As a result, the practice is illegal in many places
Furthermore, the manufacture and sale of such devices contribute to pollution and jeopardize the progress made in reducing harmful emissions from motor vehicles in the country.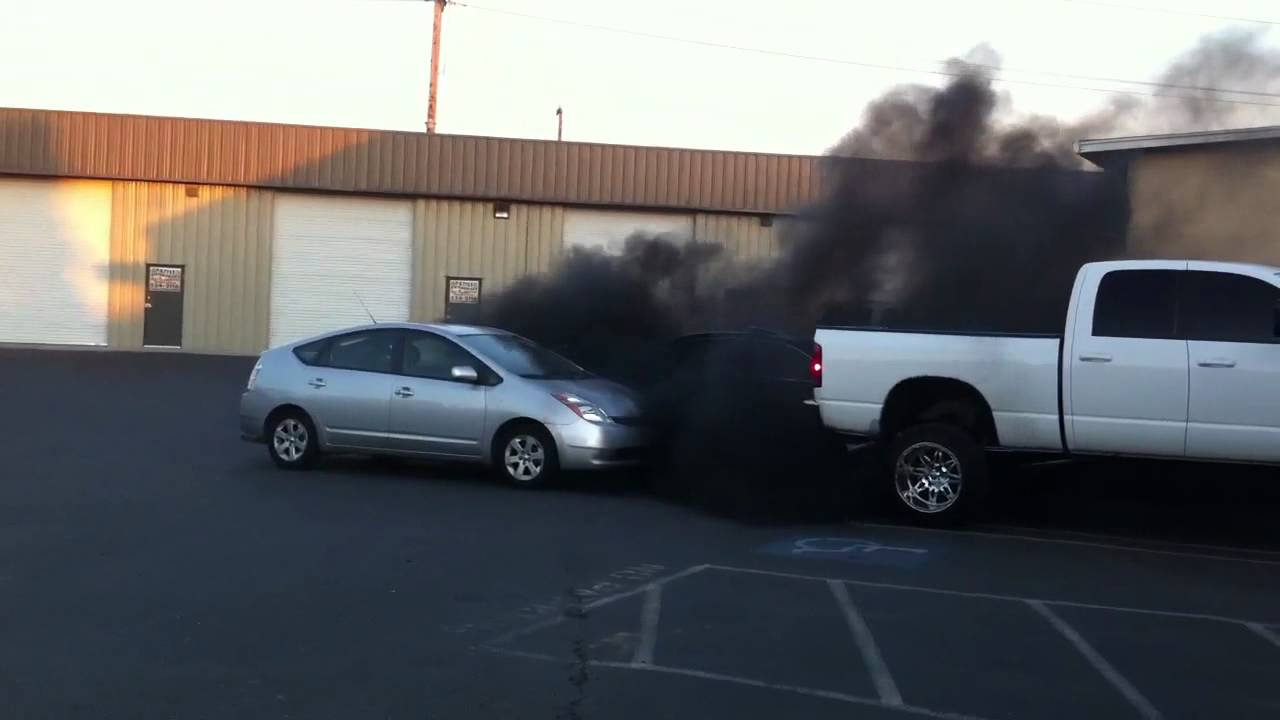 Rolling coal is often performed as a protest against EV and hybrid vehicle owners. Some owners of heavily modified diesel trucks purposefully emit large clouds of black smoke in the direction of, or in the proximity of, hybrid or electric vehicles. This act is often seen as a political statement against environmental regulations or the perceived culture of "green" transportation.
The practice of "rolling coal" on electric and hybrid vehicles is considered harassment and is illegal in many U.S. jurisdictions. Actions that intentionally create excessive exhaust, particularly when targeted at other drivers, can lead to fines and penalties.
From 2010 to 2020, Sinister Diesel produced and sold parts specifically for diesel trucks that allowed the removal or disabling of their emissions control systems, according to court records. The company often sold these parts as part of "delete kits," sometimes packaged with "delete tunes."
The software, produced by a third-party company, could manipulate a diesel truck's on-board computer, enabling a truck with its emissions controls "deleted" to appear that it operates normally.
The company sometimes marketed its delete products for "racing," implying they should only be used off-road. However, Sinister Diesel was aware that most purchases were made by diesel truck drivers for use on public roads. About 25% of the company's gross revenue came from its delete products.
Deleting a diesel truck dramatically increases its emissions, with compounds like nitrogen oxides, non-methane hydrocarbons, carbon monoxide, and particulate matter all significantly increasing. Diesel emissions contain multiple hazardous compounds that harm human health and the environment, causing and exacerbating respiratory ailments such as asthma and lung cancer.
The sentencing for Sinister Diesel is scheduled for November 14, 2023, by U.S. District Court Judge John A. Mendez for the Eastern District of California. While Sinister Diesel agreed to pay a $500,000 criminal fine as part of its plea agreement, the company could face a maximum fine of $500,000, or up to twice the total money (or profit) it made from carrying out the illegal activities.
Sign Up for the cleanearth.io weekly newsletter
Our biggest stories delivered to your inbox weekly. 
By signing up you agree to our Disclaimer, our Privacy Policy & Cookie Statement and to receive marketing and account-related emails from cleanearth.io. You can unsubscribe at any time.