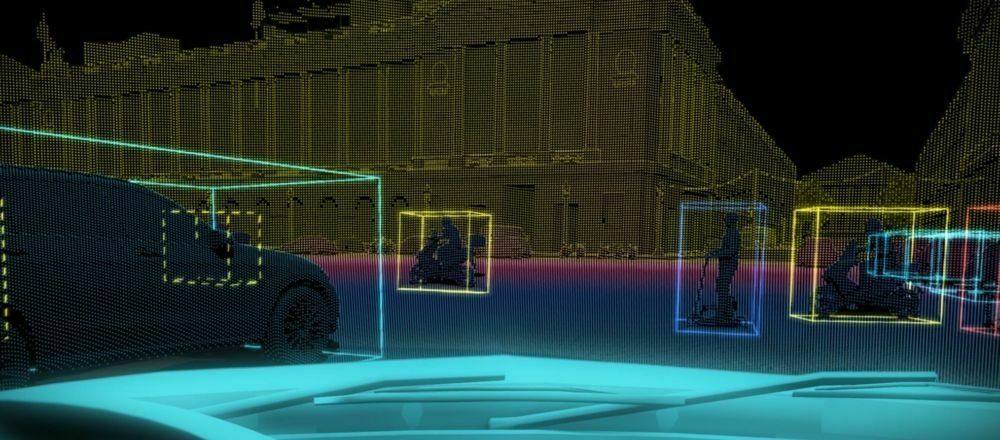 Stellantis has chosen Valeo's third-generation LiDAR to equip multiple models within its portfolio of automotive brands from 2024. The Valeo SCALA 3 LiDAR will enable these vehicles to be certified for level 3 (L3) automation, allowing drivers to take their hands off the steering wheel and their eyes off the road.
Valeo LiDAR also features embedded high performance software based on artificial intelligence (AI) algorithms, which enables it to steer the vehicle's trajectory, anticipating obstacle-free zones on the road ahead. It can self-diagnose and triggers its cleaning system when its field of vision is obstructed. Valeo claims that its LiDAR technology is 'automotive grade', meaning that the data it generates remain fully reliable and accurate in all usage and weather conditions (from -40 up to +85°C). It stands as the key component in a sensor system enabling vehicles to achieve approval for SAE conditional driving automation (level 3).
By contract, Tesla's Autopilot is classified as Level 2 (L2) autonomous driving across its vehicle lineup. Tesla electric vehicles does not use LiDAR and high-definition maps in its self-driving software. " Tesla's full self-driving (FSD)  functionality is based on videos fed from eight cameras installed around the car," With L2 FSD,  Tesla EVs can act autonomously, but require the driver to monitor the road and vehicle at all times and be prepared to take control at a moment's notice.
Valeo's third generation LiDAR makes driving safer and gives time back to the driver in burdensome driving situations, such as when traveling at low or medium speed in heavy traffic. These challenges are core to the partnership between Stellantis and Valeo. Through its data collection capabilities, Valeo's LiDAR will enable new services to be offered to Stellantis' customers.
Subscribe to Our Weekly Newsletter
Enter your email to get the best of Clean Earth Energy straight to your inbox.
We will never spam you or share your email address with anyone!