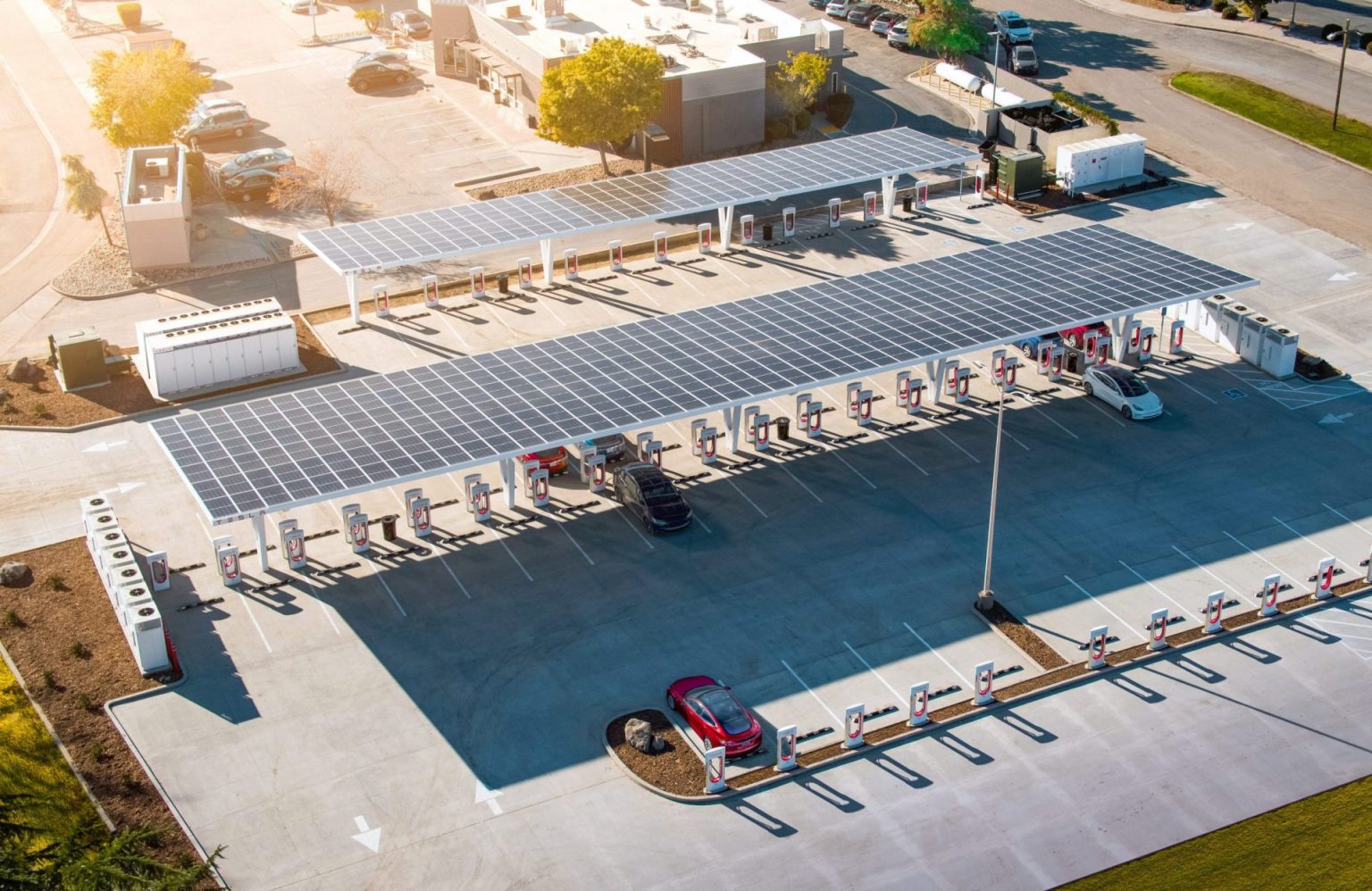 Barstow, California Mayor, Paul Courtney revealed that Tesla is already months into construction of Superchargers in the city.
The charging stations, which will support up to 100 electric vehicles, will be built at The Outlets at Barstow, an open-air retail mall. Tesla Supercharger is expected to be a major local tax driver for the area. 
Barstow will be home to the largest EV fast charging station in the United States, Courtney said. The current largest U.S. electric car charging station is a 70-charger station at the Outlets at Tejon, an open-air retail center in the San Joaquin Valley. The world's largest charging station is in Shenzhen, China with a reported 637 spots.
Courtney's disclosure of the Tesla Supercharger project comes as California regulators unveiled a proposal in April to ban the sale of all new gas-fueled cars by 2035, as the state pushes for more electric and zero-emissions vehicle sales in the next four years. The April proposal, released by the California Air Resources Board, outlines the plan to have new cars powered by batteries or hydrogen, make up 35% of the state's car sales by 2026. California accounts for around 11% of all new passenger car sales in the United States, the most out of any state.
The plan follows a September 2020 executive order from Gov. Gavin Newsom to phase out gas-fueled cars so the state can become carbon neutral by 2045. Passenger vehicles contribute about a quarter of the state's total greenhouse gas emissions, more than any other single source, according to the board. The program is part of California's efforts to reduce carbon emissions drastically.
Between 2026 and 2040, state experts estimate the program would lower emissions by nearly 384 million metric tons of carbon dioxide annually.