Tesla Introduces Universal Wall Connector – A Clever Solution to Charging Any EV
The Level 2 home EV charger is designed to unify EV charging for electric vehicles in North America.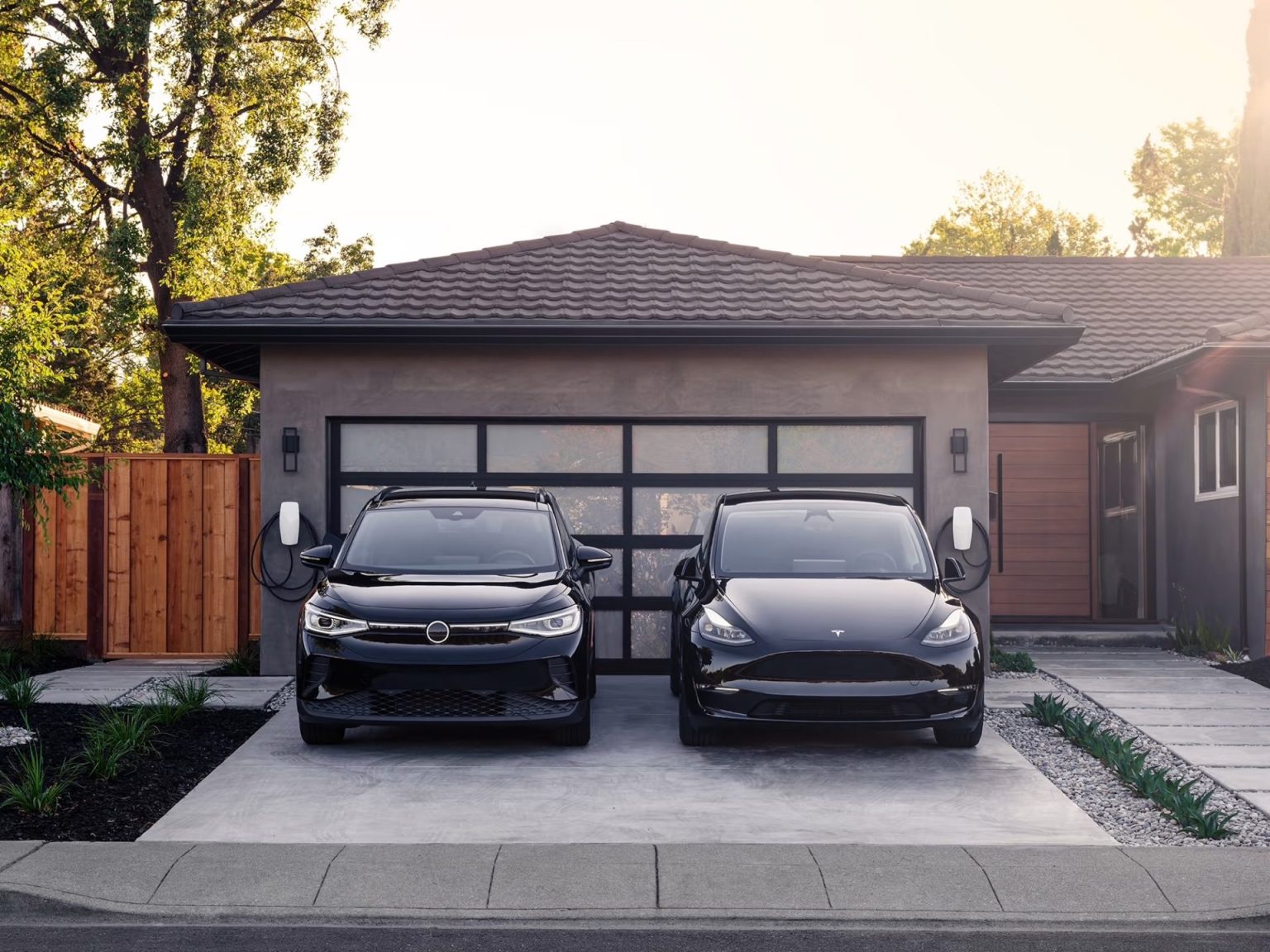 Tesla has introduced the Universal Wall Connector, a Level 2 home electric vehicle (EV) charging solution designed to charge Tesla and non-Tesla electric vehicles. The charger is designed to work with both Common Charging Standard (CCS J1772) and NACS connectors, making it compatible with nearly all electric vehicles sold in North America. The charger's versatility removes the need for EV owners, property managers, workplaces and hospitality service providers to purchase different charging equipment to support different EV brands or charging standards.
Several automakers have announced their support for Tesla's NACS charging standard, which will be integrated on 2025 model year vehicles, but there are currently hundreds of thousands of EVs on the road across North America, potentially numbering in the millions before the 2025 model year. Tesla's solution addresses the transition to NACS, as well as reservations EV buyers might have about buying an EV before 2025, by accommodating CCS, the charging standard for North America since 2011. 
There are, however, several automakers who have not made any indications that they will transition to NACS. So, Universal Wall Connector can effectively serve EVs that maintain the legacy CCS port. 
Furthermore, Tesla's home EV charging solution addresses any confusion customers may have about charging  an EV, as Universal Wall Connector eliminates the need for a separate charging adapter.
The convenient option is available for residences, hospitality properties, apartments, and workplaces, promising a future of efficient EV charging.
Universal Wall Connector Features
EV owners can add up to 44 miles of range per hour with an 11.5 kW/48 amp output. 
The CCS adapter comes integrated into Universal Wall Connector, eliminating the need for a separate charging adapter. The integration allows easy and convenient charging of any EV with ease
Universal Wall Connector comes with an auto-sensing handle, an exclusive feature for Tesla vehicles. Universal Wall Connector will automatically opens Tesla's charge port when a Tesla owners are ready to charge their vehicles.
Tesla and non-Tesla EV owners gain access to Tesla's charging app, allowing them to manage and schedule charging.
Universal Wall Connector is Wi-Fi Enabled, allowing for over-the-air updates (OTA), remote diagnostics, and access controls.
Tesla's new home EV charger is suitable for indoor and outdoor installations with variable amperage configurations. It includes a 24-foot charging cable. Universal Wall Connector supports power sharing, which allows up to six Wall Connectors to share power simultaneously. 
Pricing for Universal Wall Connector is in line with Tesla's other home EV charging offerings at $595. It is available for purchase on Tesla's website, and at Best Buy. Deliveries of Universal Wall Connector are expected to begin in October 2023.
As the North America is poised to transition from J1772 to NACS, Tesla's new Universal Wall Connector is a clever and seamless solution for current and prospective EV owners, regardless of the standard their EV supports. 
Tesla's new home EV charging product makes EV ownership more accessible and user-friendly. It also ensure that the shift to electrification, and charging standards, in North America continues its momentum. 
Sign Up for the cleanearth.io weekly newsletter
Our biggest stories delivered to your inbox weekly. 
By signing up you agree to our Disclaimer, our Privacy Policy & Cookie Statement and to receive marketing and account-related emails from cleanearth.io. You can unsubscribe at any time.