Tesla Seeking U.S. Funding for Electric Semi-Truck Charging Network from Texas to California
The project could represent a major step forward in modernizing U.S. transit systems and reducing the carbon emissions of the transport sector.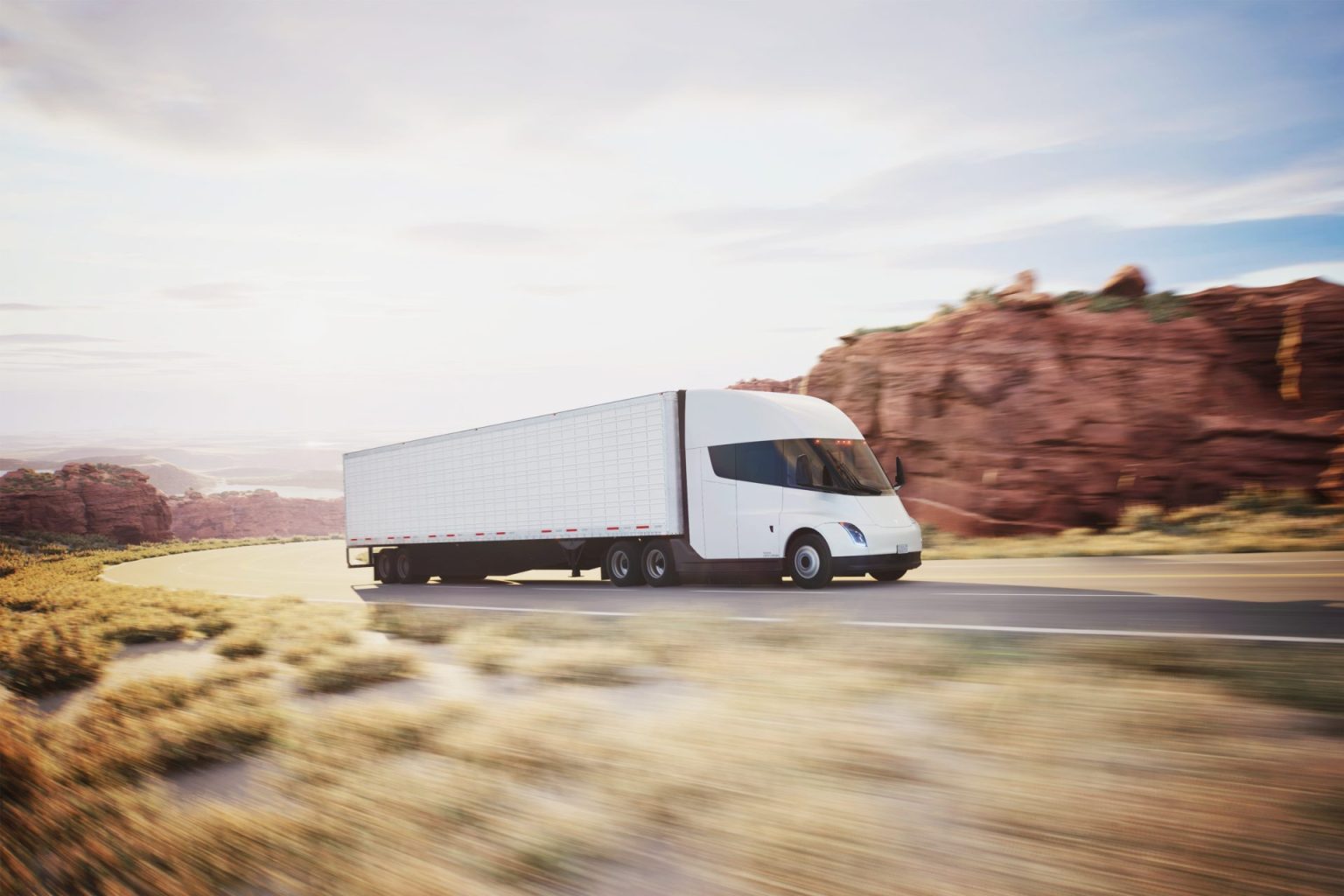 Tesla, Inc. is seeking almost $100 million in funding from the U.S. government to establish nine charging points for electric semi-trucks, stretching from Texas' southern border to Northern California. Tesla company plans to put up $24 million itself. The plan is based on information obtained by Bloomberg News.
The proposed plan by the company includes outfitting each station with eight dedicated 750-kilowatt chargers for Tesla's Semi trucks, and an additional four charging units for trucks from other manufacturers, as outlined in emails to the Texas Department of Transportation by Tesla executives between May and early July.
If successful, the network would be the first-of-its-kind in the U.S., capable of supporting long-distance electric trucking from Texas to California, and regional freight transport in Texas, Arizona, and California. Despite heavy reliance on commercial trucks for transporting goods, the U.S. faces challenges in reducing the sector's carbon footprint.
Tesla officials communicated to Texas representatives that its proposed corridor could be eligible for federal grants designed to modernize American transit systems under a new bipartisan infrastructure initiative. As part of its grant application, Tesla requested Texas officials to write a letter in support of the electric truck charging project to include in its funding application.
The application, submitted in June, is currently under review by the U.S. Department of Transportation's Federal Highway Administration, with grant recipients expected to be announced later this year.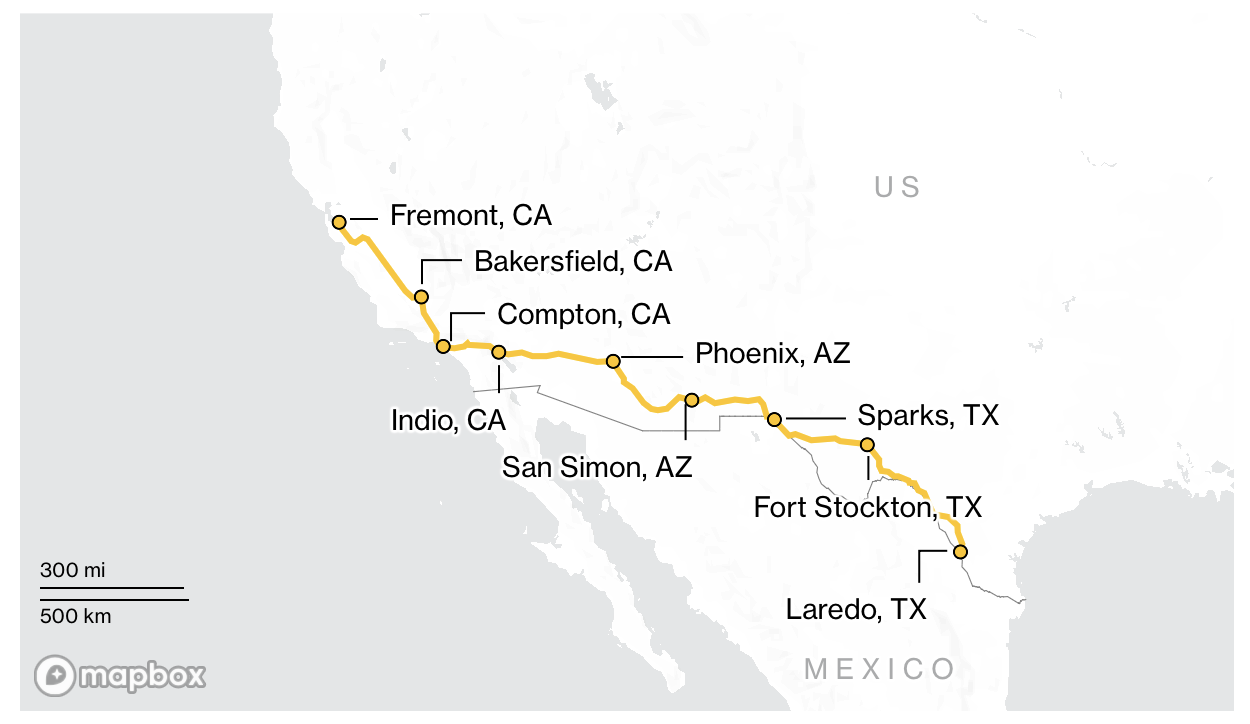 The application on behalf of Tesla was led by California's South Coast Air Quality Management District. Tesla has not indicated whether it will proceed with the project if the funding isn't granted.  
The proposed 1,800-mile route starts in Laredo, Texas, putting it within 250 miles of Tesla's Austin headquarters and 400 miles of its new factory under construction in Nuevo Leon, Mexico. 
Tesla introduced its electric Semi prototype in 2017, but its market launch has experienced delays. The company delivered 15 trucks to PepsiCo Inc. in 2022. In Tesla's regulatory filings, the Semi is still categorized as being in "pilot production."
Tesla CEO, Elon Musk, speaking at an energy conference in Austin in June, indicated that mass production of the Tesla Semi might not commence until 2024.
Production delays have been attributed to complications with battery manufacture, essential to the truck's claimed 500-mile range. The company is collaborating with Panasonic on the battery cells for Semi. 
As a publicly available charging network developed to serve medium- and heavy-duty commercial fleets, Tesla is positioning it proposed electric semi-truck charging network as  a critical infrastructure need for customers and businesses making the transition to, and utilizing electrified transport in their operations. 
Sign Up for the cleanearth.io weekly newsletter
Our biggest stories delivered to your inbox weekly. 
By signing up you agree to our Disclaimer, our Privacy Policy & Cookie Statement and to receive marketing and account-related emails from cleanearth.io. You can unsubscribe at any time.