Tesla Takes Texas-Sized Next Step Towards U.S. Domestic Battery Production with New Lithium Refinery
With a groundbreaking ceremony attended by Governor Greg Abbott and other state and local leaders, the facility will employ hundreds of workers and utilize a revolutionary acid-free refining process that eliminates hazardous reagents and byproducts.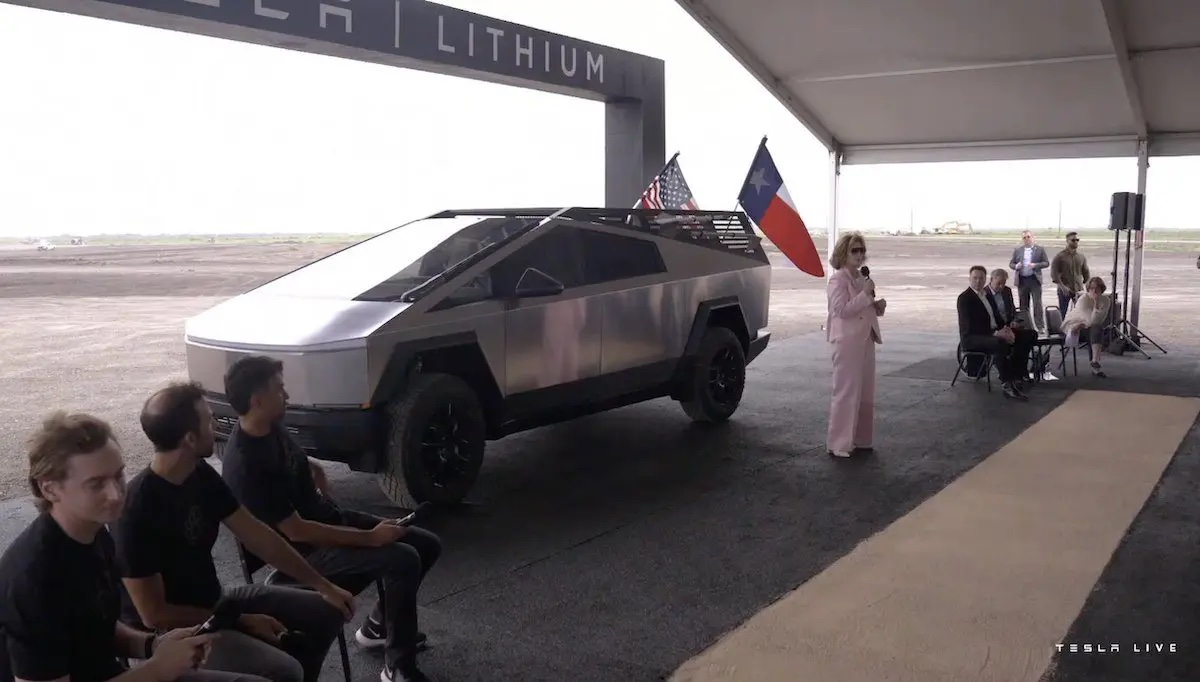 Tesla, and its hotly-awaited Cybertruck, with its cargo hold full of shovels, were on hand to break ground on its in-house lithium refinery in the greater Corpus Christi area of Texas on Thursday.
The new facility is the first of its kind in North America and represents an investment of more than $1 billion in Southwest Texas. The facility will be critical to the company's mission to accelerate the world's transition to sustainable energy. Tesla plans to aggressively increase the supply of battery-grade lithium hydroxide available in North America.
Governor Greg Abbott praised Tesla for choosing Nueces County as the site for its new facility, noting that the company's investment will power the future of the state for generations to come. "Texas is proud to be the home of Tesla, and I thank them for choosing Robstown for their new lithium refinery," said Governor Abbott. "Texas will continue to be a hub of innovation, leading the way on the future of technology. With the Port of Corpus Christi nearby and Tesla's Gigafactory in Austin, the lithium refined here will work its way into Tesla batteries all over the world. I want to thank Judge Scott, Mayor Gomez, and other local leaders for bringing such a great company to this wonderful city. Working together, we will power the Texas of tomorrow."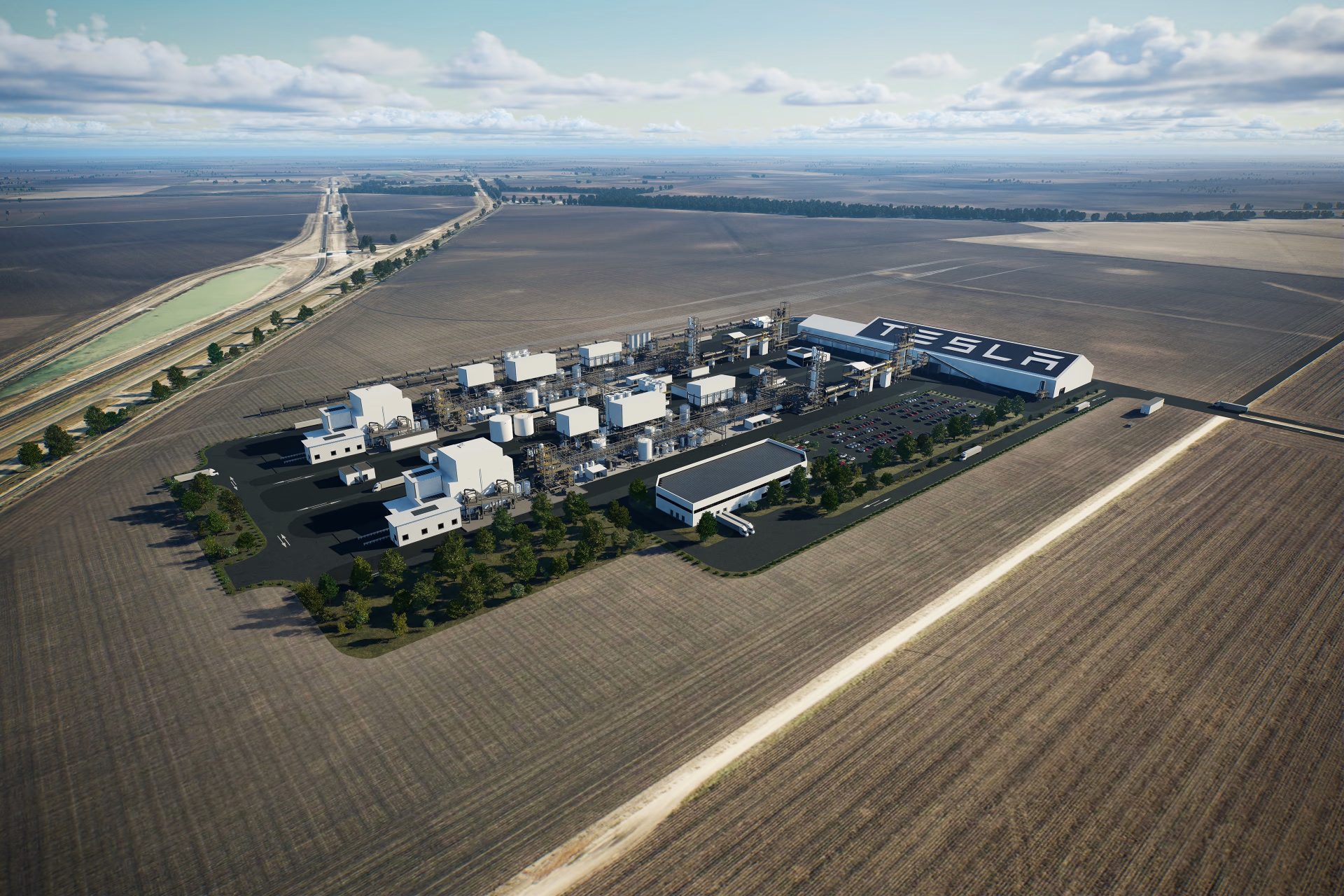 Located on a 1,200+ acre site, the facility will be the first industrial deployment of an acid-free lithium refining route. The process eliminates the use of hazardous reagents and byproducts in favor of safer options. The byproduct from the facility, a mixture of sand and limestone, will be useful in the production of construction materials, making beneficial use of traditional waste streams.
In addition to processing lithium, Tesla expects the facility to also process other lithium waste products, including recycled batteries and manufacturing scrap. The construction effort will create nearly 1,000 jobs, including 250 full-time employees in production, operations, management, and engineering roles to support ongoing plant maintenance and optimization.
Tesla is also committed to building talent pipelines in the greater Coastal Bend area through education investments in the Robstown Independent School District, apprenticeship pathways at Del Mar Community College, and internship opportunities with Texas A&M Corpus Christi.
This investment comes after Tesla announced the construction of its new electric vehicle manufacturing facility, Gigafactory Texas, in Travis County in July 2020. The new refinery will complement the company's efforts to manufacture sustainable electric vehicles while producing their own batteries.
Texas is home to a vast amount of  lithium resources. Lithium can be found in brine deposits in underground aquifers and in hard rock deposits in the state. These resources have the potential to support lithium production for several years.
In recent years, there has been an increased interest in lithium production in Texas, particularly with the growth of electric vehicle and energy storage industries.  This will help reduce the company's reliance on imports of lithium from other countries.
By owning and producing their own lithium supply, Tesla is working to create a closed-loop supply chain for their batteries, which is crucial for achieving their mission of transitioning to a sustainable energy future.