TuSimple Completes China's First Fully Autonomous Semi-Truck Run
With safety as a top priority, TuSimple closely collaborated with government regulators and law enforcement to ensure a secure test.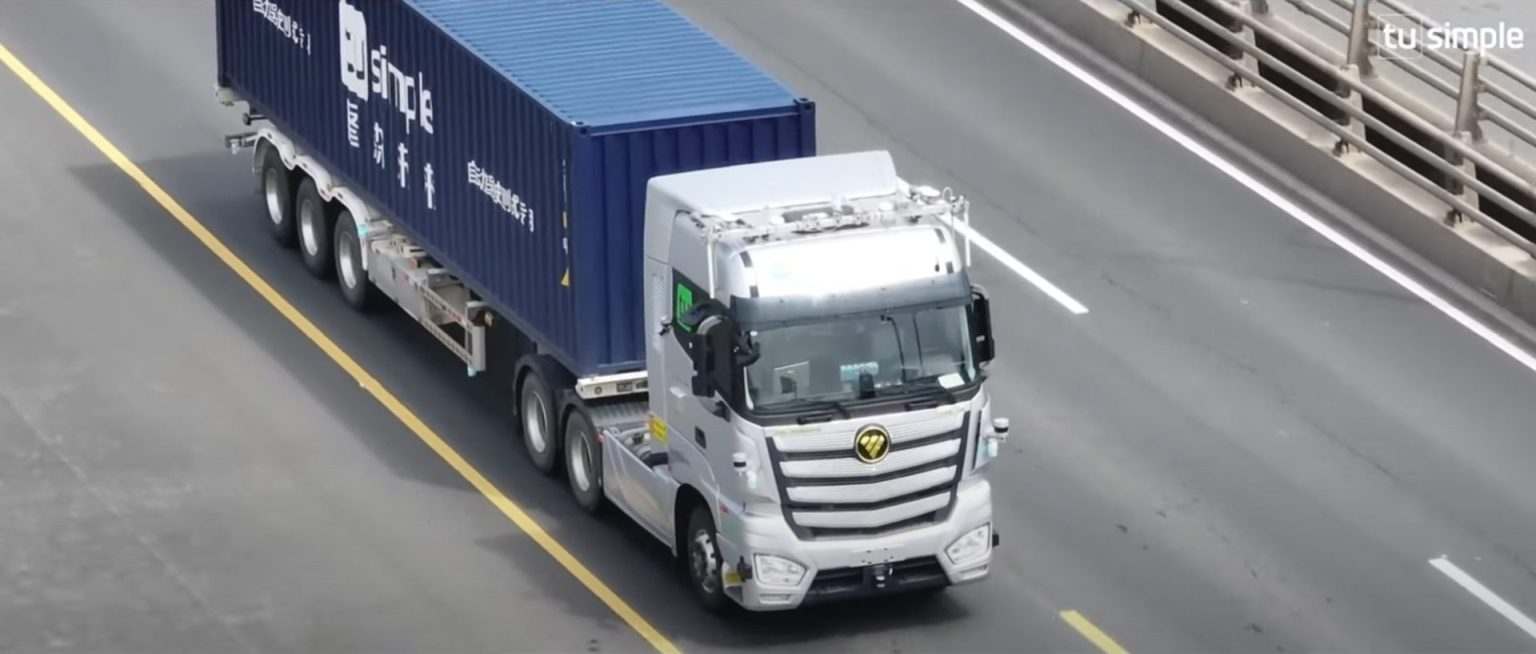 San Diego, California-based autonomous driving technology company, TuSimple, has achieved a significant milestone by successfully completing China's first fully autonomous semi-truck run on open public roads. The successful test, which took place on June 15th, 2023,  involved navigating complex road and weather conditions without human intervention or a driver on-board.
The test run codenamed, "Driver Out", took place on approved public roads in Shanghai, including the Yangshan Deep-water Port Logistics Park and Donghai Bridge. Covering a distance of approximately 62 kilometers (39 miles), TuSimple's autonomous truck showcased its ability to handle various challenges encountered in urban and highway environments within the port area. The successful test included maneuvering through traffic signals, on-ramps, off-ramps, lane changes, emergency lane vehicles, partial lane closures, fog, and crosswinds.
TuSimple's China team collaborated closely with government regulators and law enforcement to ensure public safety during Driver Out. Additionally, a safety vehicle was deployed to provide an extra layer of safety measures.
The achievement in China represents over two years of dedicated development, underscoring TuSimple's commitment to creating an autonomous driving system that meets the stringent requirements of SAE Level 4. The company has prioritized redundancy, reliability, and stability to enable safe and fully driverless operations on public roads.
Cheng Lu, President and CEO of TuSimple, emphasized the significance of this milestone, stating, "Being the first to conduct a Driver Out run in China is a significant milestone. Following on from our successful Driver Out run in the United States in 2021, this accomplishment marks another pivotal breakthrough for TuSimple and further underscores our leadership in the autonomous driving industry."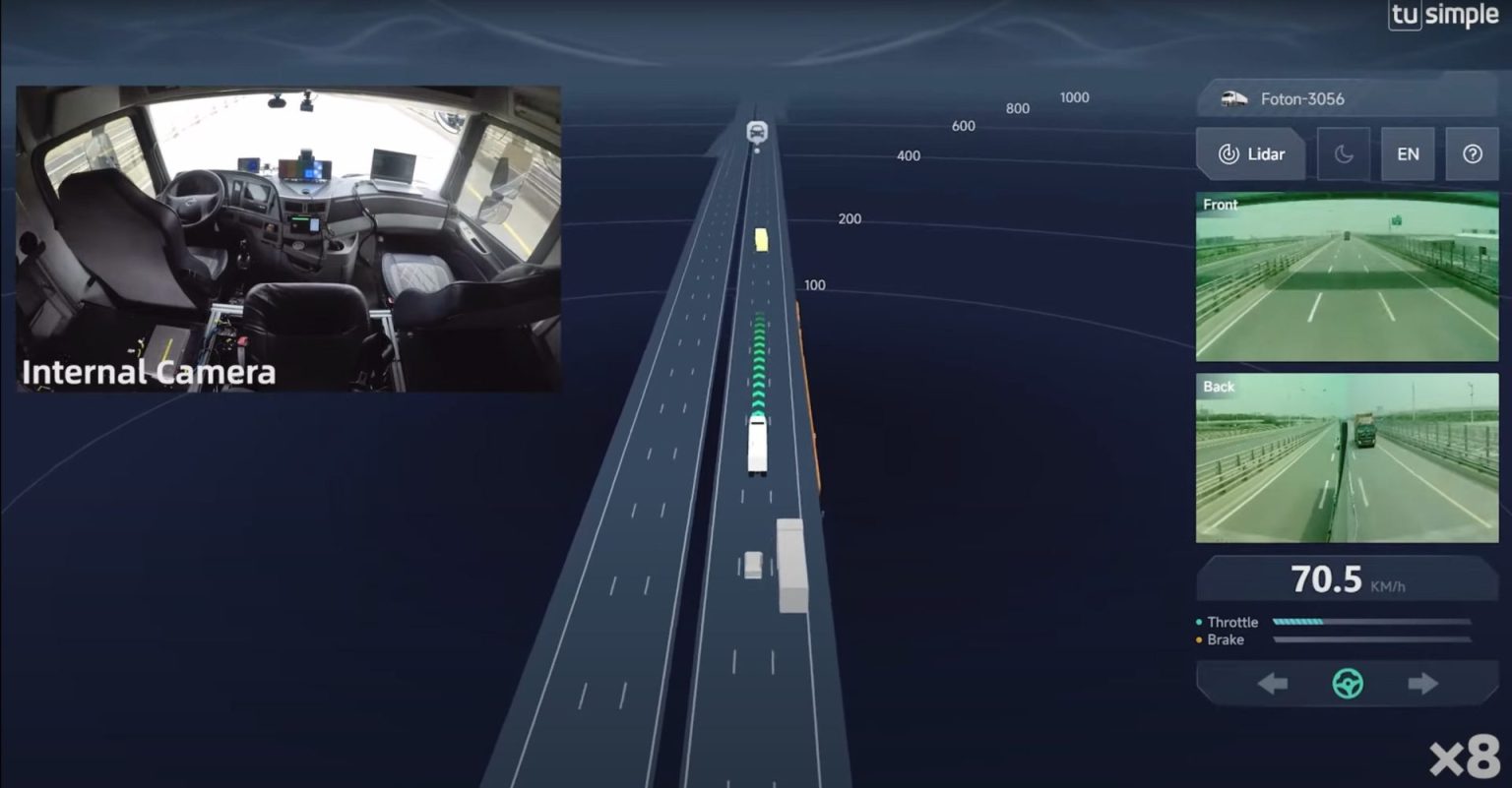 By leveraging their cutting-edge AI technology, TuSimple aims to revolutionize the $4 trillion global truck freight industry by enabling trucks to autonomously drive safely, operate continuously, and reduce fuel consumption by over 10% compared to manual driving.
What does TuSimple's Autonomous Driving Technology Mean for the Future of Trucking?
TuSimple's successful test has significant implications for countries facing trucker shortages, such as Japan. The introduction of autonomous driving technology in the trucking industry, like TuSimple's, could help alleviate the strain caused by a lack of drivers. Autonomous trucks offer a viable solution that can operate continuously without the need for human drivers, increasing productivity and efficiency in the freight transportation sector.
Furthermore, the successful completion of China's first fully autonomous semi-truck run reinforces the feasibility and potential of autonomous driving technology in real-world scenarios. It paves the way for further advancements in autonomous trucking technology and promotes its adoption on a larger scale, which can help mitigate the impact of trucker shortages and optimize the logistics industry.
As autonomous driving technology continues to evolve, it presents an opportunity for countries like Japan to embrace innovation and leverage autonomous trucks to streamline their supply chains, reduce costs, and enhance overall productivity in the transportation sector. The key challenges for autonomous driving technology are safety and regulatory policy. 
California's state assembly recently announced a ban on autonomous trucks weighing over 10,000 pounds. These trucks will require the presence of a human aid in order to operate in the state.
There is also still debate as to whether fully autonomous vehicles, SAE Level 4 and 5, will ever fully be realized. Electric vehicle automaker, Tesla has been under constant scrutiny for its Autopilot functionality. Mercedes-Benz,  which offers SAE Level 3 autonomous driving, has only received conditional approval to use the functionality in California. 
TuSimple, by evolving its technology, and working in jurisdictions where it is favorable to test autonomous vehicles, is positioning the technology as viable and safe to operate on public roads. Autonomous vehicle technology is also increasingly drawing interest across the trucking industry, as the industry is battling labor shortages, increasing demand for services, as well as costs. 
See the company's full video of the test below: