U.S. and Canada Collaborate on Cross-Border Electric Vehicle Corridor
The corridor will span from Kalamazoo, Michigan, to Quebec City, Quebec, harnessing the extensive Alternative Fuel Corridors in the United States. Equipped with DC fast chargers positioned every 50 miles.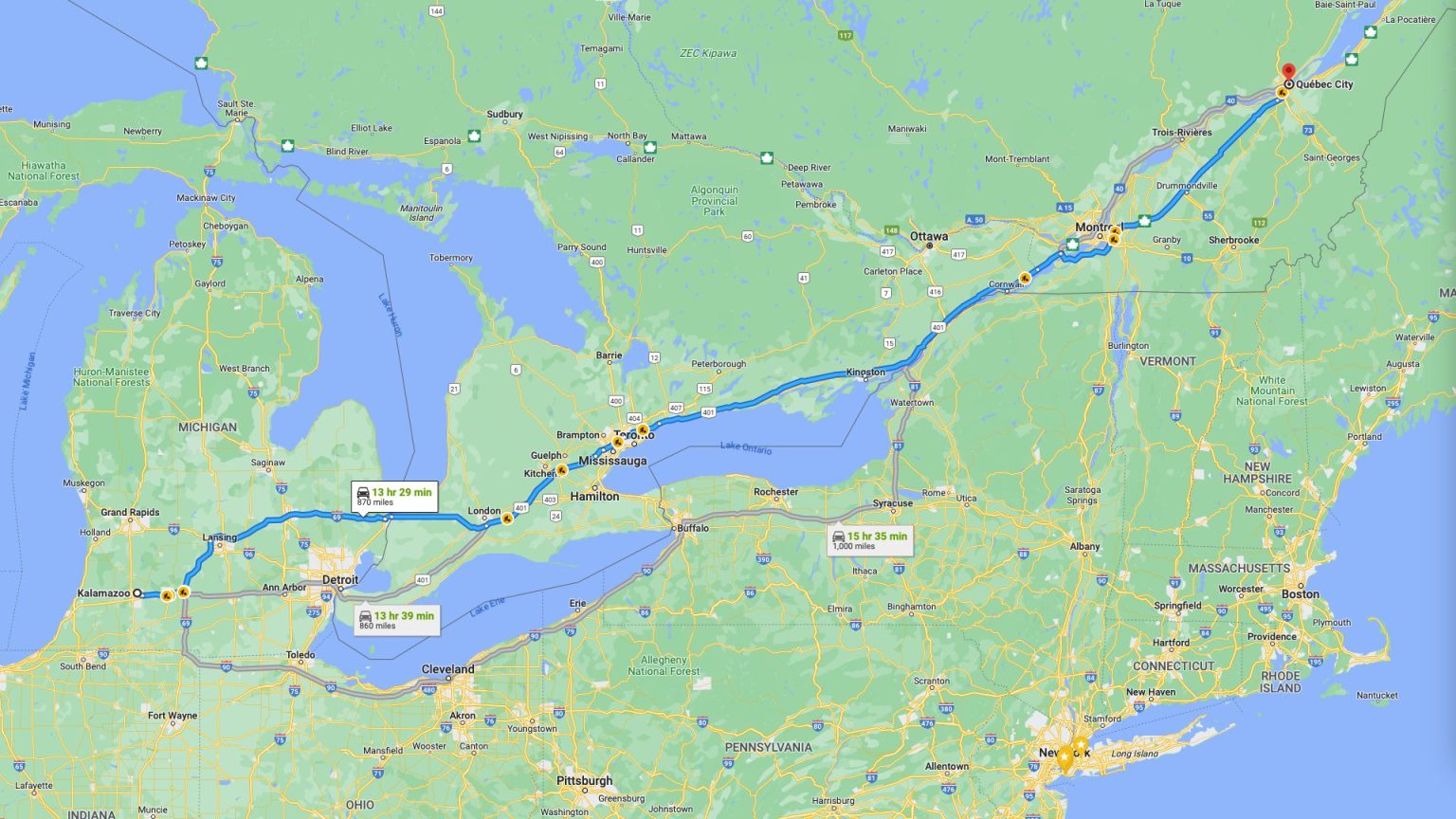 In a significant step towards advancing electric vehicle (EV) adoption and supporting clean energy jobs, U.S. Transportation Secretary, Pete Buttigieg, Canadian Minister of Transport, Omar Alghabra, Michigan Governor, Gretchen Whitmer, Detroit Mayor, Mike Duggan, and IBEW Member Bill Baisden, gathered today to announce the establishment of the first-ever Binational EV Corridor. The corridor will span from Kalamazoo, Michigan, to Quebec City, Quebec, a distance covering roughly 900 miles (1450km). The network of roads that make up the corridor will expand on the existing 75,000+ miles of Alternative Fuel Corridors in the United States and feature DC fast chargers positioned approximately every 50 miles (80 kilometers).
This announcement builds on the commitment made by President Biden and Prime Minister Trudeau during President Biden's visit to Canada in March where the two leaders pledged to collaborate on harmonizing EV charging standards and develop cross-border alternative fuel corridors, strengthening the world's largest market-based energy trading relationship.
 The collaboration aims to generate well-paying manufacturing jobs and enable drivers to benefit from EVs' advantages and cost savings while contributing to the fight against climate change. Transport Minister, Alghabra highlighted the significance of the U.S.-Canada energy trading relationship and its role in striving towards achieving net-zero greenhouse gas emissions.
The cross-border alternative fuel corridor will ensure seamless travel for drivers between the two countries, providing charging and refueling options and contributing to cleaner air and reduced reliance on traditional fuels. Additionally, the collaboration will focus on establishing a robust EV charging infrastructure, driven by the resources allocated through President Biden's Bipartisan Infrastructure Law and the substantial investments made by Michigan automakers.