U.S. Department of Energy Invests $1.2B in Large-Scale Carbon Capture Projects
The investment represents the creation of another path towards the U.S. goal of achieving net-zero emissions by 2050.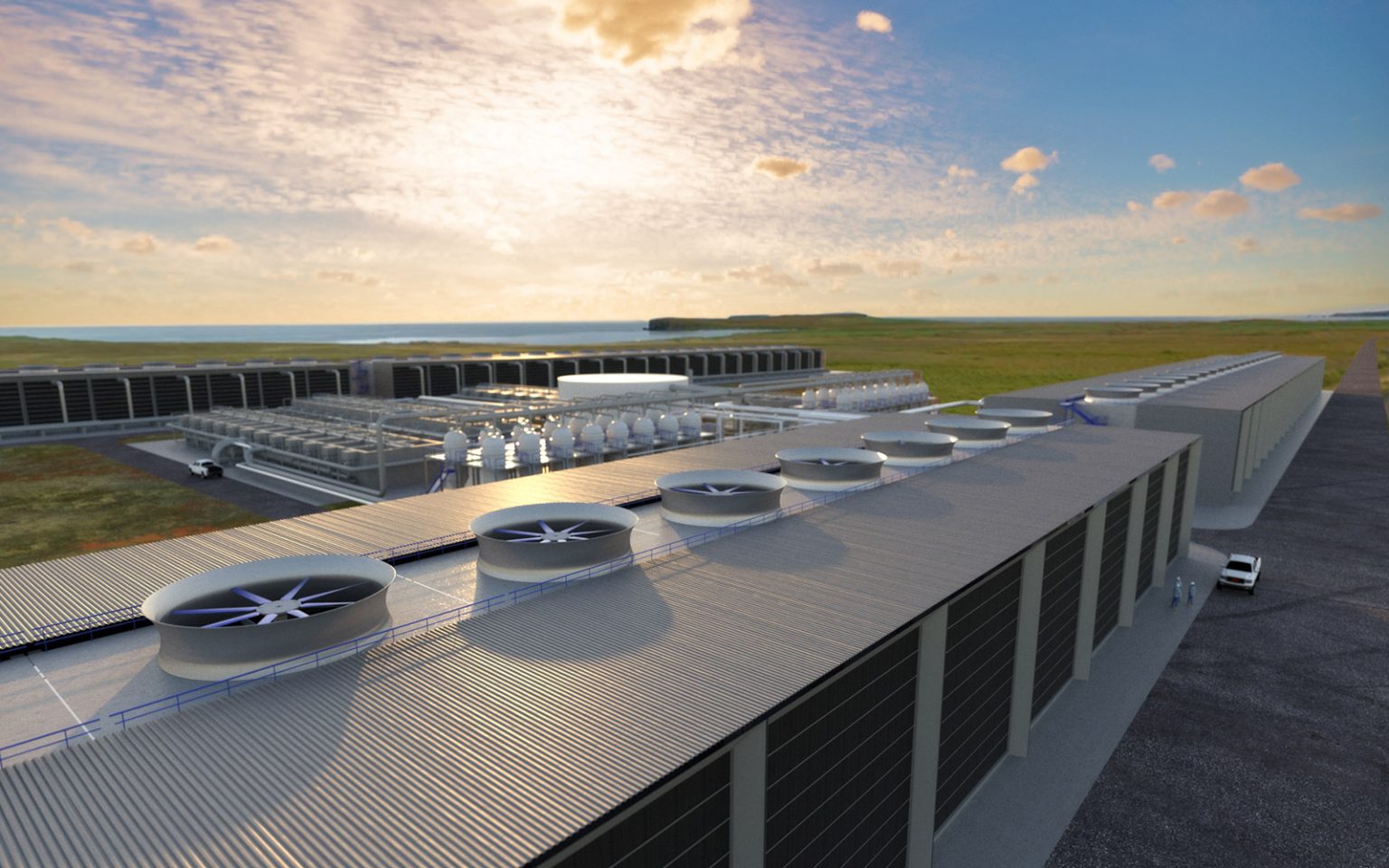 The U.S. Department of Energy (DOE) announced Friday up to $1.2 billion in grants to support the development of two large-scale commercial direct air capture (DAC) facilities in Texas and Louisiana. The investment, part of President Biden's Investing in America agenda, marks the world's largest funding for engineered carbon removal.
The selected projects are Project Cypress in Louisiana. Operated by Battelle, Climeworks Corporation, and Heirloom Carbon Technologies, this hub aims to capture over 1 million metric tons of CO2 from the atmosphere each year and store it permanently underground. Construction of the DAC facility is set to start immediately, with the goal of achieving first capture by 2025/2026.
Battelle Energy and Resilience Division Manager Shawn Bennett said, "It is important to bring Direct Air Capture projects to fruition across the country as a method of bridging to a future that greatly reduces the amount of legacy carbon dioxide in our atmosphere."
South Texas DAC Hub will be be operated by Occidental Petroleum's (Oxy) subsidiary 1PointFive and partners Carbon Engineering Ltd. and Worley. The proposed facility is designed to remove up to 1 million metric tons of CO2 annually. Oxy's CEO, Vicki Hollub, stated that the project has the potential to remove up to 30 million tons of CO2 per year when fully operational.
"We appreciate the U.S. Department of Energy's leadership to advance Direct Air Capture and look forward to our partnership to deploy this vital carbon removal technology at climate-relevant scale and establish the United States and 1PointFive as global leaders in demonstrating the commercial viability of DAC," said Hollub.
Direct Air Capture, which involves chemical reactions to remove CO2 from the air for storage or utilization, plays a vital role in neutralizing greenhouse gas emissions by 2050, as per DOE's estimates. 
Worsening climate change and middling efforts to cut emissions have pushed carbon removal into the spotlight. U.N. scientists estimate billions of tons of CO2 must be removed from the atmosphere annually to keep in line with a global goal to cap global warming at 1.5 degrees Celsius.
DAC, when deployed at scale, can help the U.S. meet its goal of neutralizing greenhouse gas (GHG) emissions by 2050, according to the DOE. The nascent technology, however, needs to become much cheaper quickly to roll out at the scale needed to affect the planet. "If we deploy this at scale, this technology can help us make serious headway toward our net-zero emissions goals while we are still focused on deploying, deploying, deploying more clean energy at the same time," Energy Secretary Jennifer Granholm told reporters.
Despite excitement surrounding the carbon capture initiative, some environmental activists express concerns about the potential misuse of carbon removal development to protect fossil fuel interests, particularly in minority and low-income areas. However, Erin Burns, director of carbon removal advisory firm Carbon180, praised the U.S. efforts, calling it "the first major federal investment from any country on carbon removal at this level."
The projects, expected to create thousands of jobs in Texas and Louisiana, could establish the U.S. as a global leader in carbon capture technology.
Sign Up for the cleanearth.io weekly newsletter
Our biggest stories delivered to your inbox weekly. 
By signing up you agree to our Disclaimer, our Privacy Policy & Cookie Statement and to receive marketing and account-related emails from cleanearth.io. You can unsubscribe at any time.