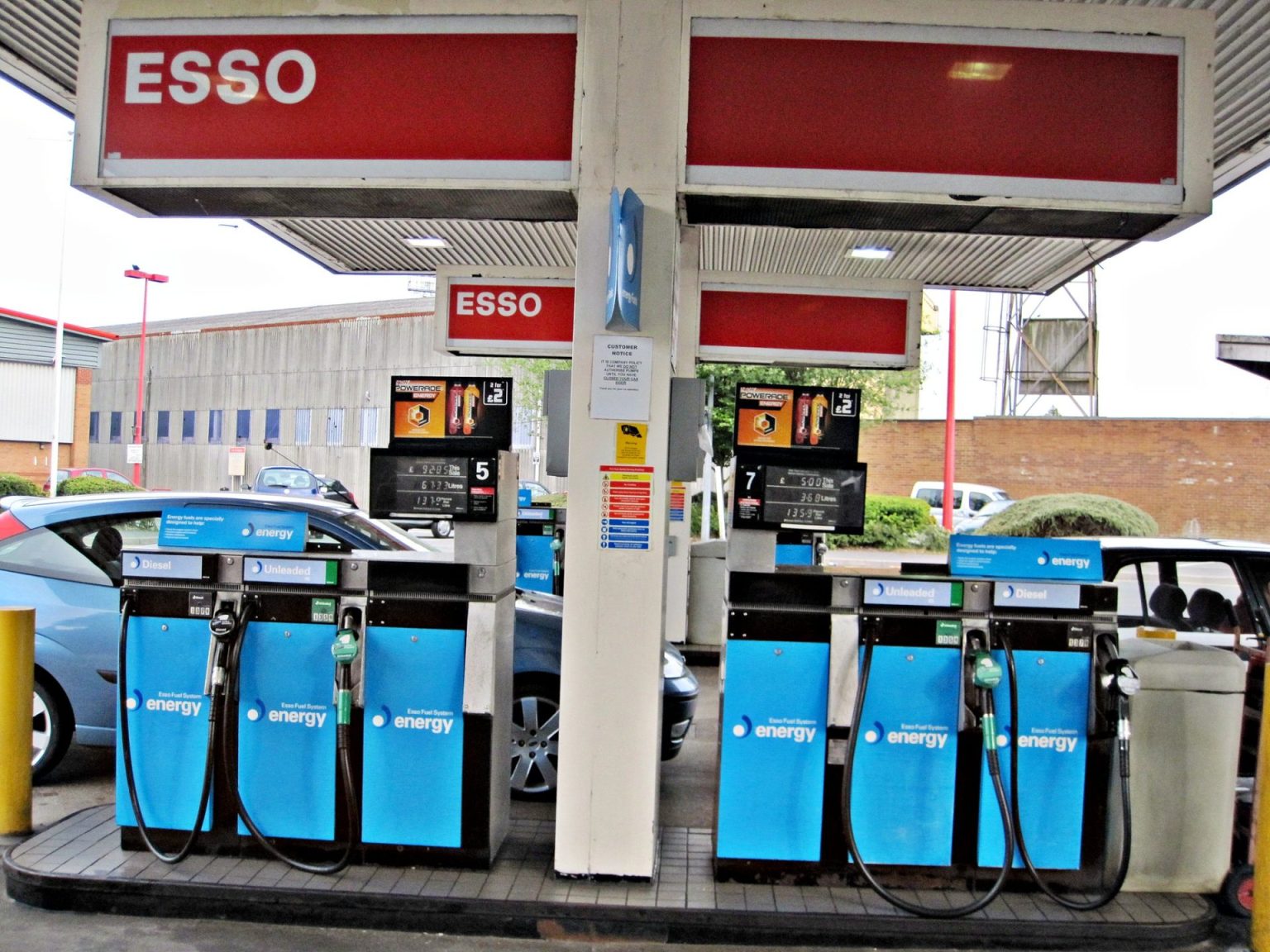 2022 wasn't a good year for Internal Combustion Engine (ICE) vehicle sales in the UK as automakers reported their worst overall sales in three decades. EVs were the exception with shipments increasing 40% year-over-year. Data from the Society of Motor Manufacturers report that EVs share of the UK's new-car market is 17%, up from 12% in 2022.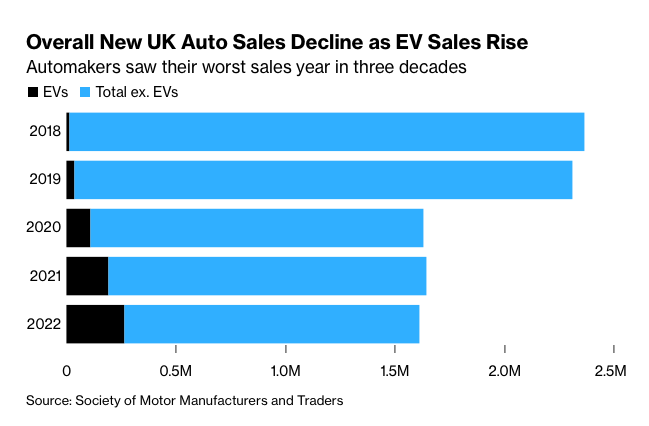 Accelerating EV adoption around the world is increasingly having an impact on fuel demand, but could potentially improve air quality through reduced carbon emissions.
According to a study by the UK Competition and Markets Authority, fuel and diesel prices were the most volatile on record last year. Part of this volatility was influenced by Russia's invasion of Ukraine.
In addition to accelerating sales of EVs, fuel efficiency gains from ICE vehicles also contribute to reduced fuel demand. It is expected that global oil consumption will further decrease this year by 870,000 barrels per day, slightly less than 1% of worldwide demand according to estimates from the International Energy Agency.
Also of note is that the surge in battery electric vehicles (BEVs) also overtook sales of their diesel counterparts, earning BEVs the #2 spot in UK vehicle sales.
Fuel sales recovered in the UK and several other countries last year, as economies began returning to normal activity with less concerns around the Coronavirus pandemic.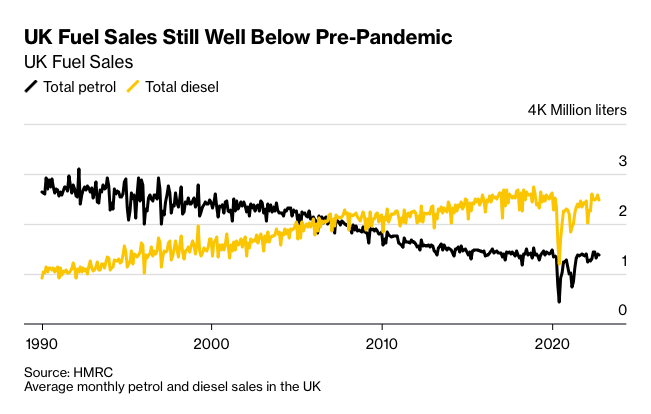 While the effects of the pandemic had an enormous impact on average monthly fuel sales between 2020 and 2021, it appears that BEVs will continue to cloud the outlook for fuel sales. Battery and EV powertrain technology will continue to improve, increasing the range and performance of EVs while correspondingly alleviating driver range anxiety.
Source: Bloomberg
Subscribe to Our Weekly Newsletter
Enter your email to get the best of Clean Earth Energy straight to your inbox.