United Airlines and Eve Air Mobility Collaborate to Introduce Electric Commuter Flights in San Francisco
Their plans involve launching electric commuter flights throughout the Bay Area, with a focus on sustainability, innovation, and cost-competitive transportation.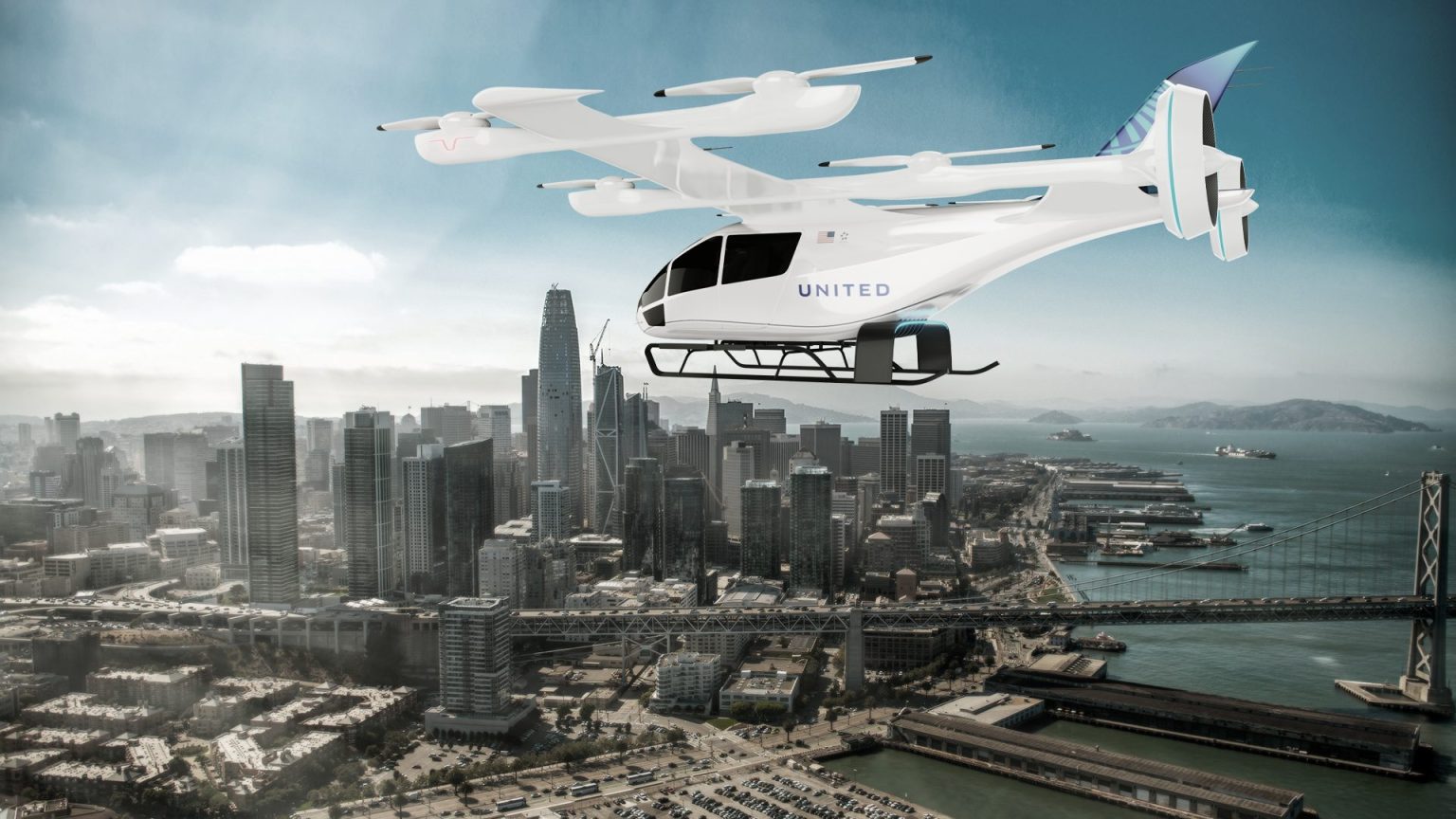 Eve Air Mobility and United Airlines have joined forces to introduce Urban Air Mobility (UAM) to San Francisco, with plans to launch electric commuter flights across the Bay Area. The collaboration marks a significant milestone, as both companies work alongside local and state officials, infrastructure providers, energy companies, and technology providers to establish the necessary infrastructure for electric vertical takeoff and landing (eVTOL) aircraft flights. Additionally, they are collaborating to identify origin and destination areas and develop a future route network for UAM.
The primary objective of the partnership is to offer efficient and cost-competitive transportation to residents and visitors in one of the most densely populated urban areas in the United States. "Our shared goal is to provide residents and visitors to the San Francisco Bay area with efficient and cost-competitive transportation in one of the most densely populated urban areas in the U.S.," said Andre Stein, co-CEO of Eve Air Mobility. "The Bay Area is perfect for eVTOL flights given its size, traffic, focus on sustainability, innovation and commitment to add other options for mobility."
"Urban Air Mobility has the potential to revolutionize how United customers work, live, and travel," said Michael Leskinen, President of United Airlines Ventures. "Eve's proposed route is a critical first step towards making this all-electric and quiet commute a reality for Bay Area residents."
The partnership between United Airlines and Eve Air Mobility began in 2022 when United announced a $15 million investment in Eve and a conditional purchase agreement for 200 eVTOLs with an additional 200 options. This investment is part of United's strategy to lead in aviation sustainability and innovation technologies.
United's confidence in the growth opportunities of the UAM market and Eve's unique relationship with Embraer, a renowned aircraft manufacturer, were driving factors behind the investment. The partnership grants United access to Embraer's global service centers, parts warehouses, and field service technicians, ensuring reliable operations and maintenance for the eVTOL fleet.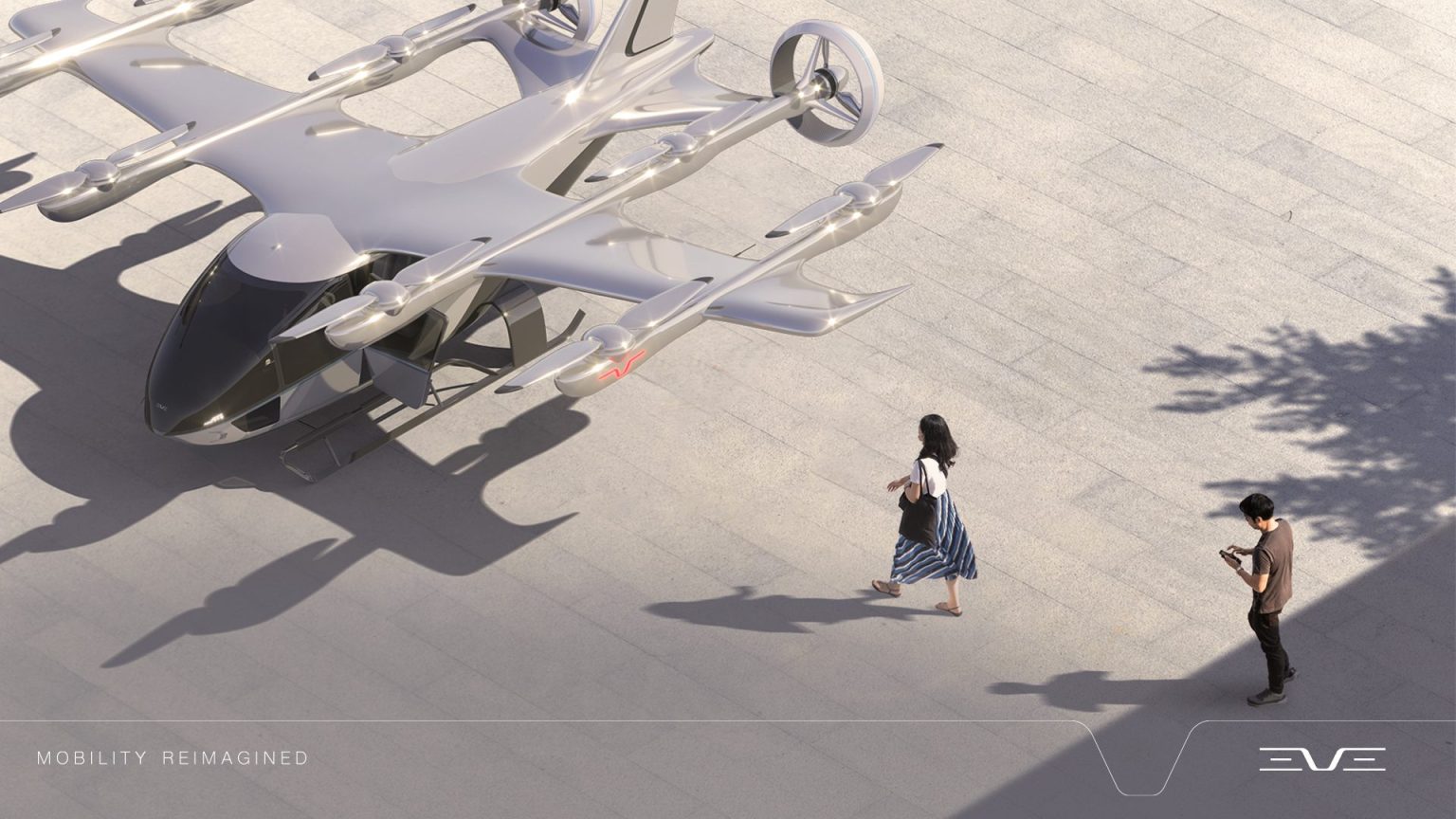 Eve and United Partner to Promote the Benefits of Urban Air Mobility to Customers and the Environment
Eve's eVTOL aircraft will provide United customers with a fast, economical, and environmentally friendly mode of transportation to hub airports. and within dense urban environments.
Eve's UAM solutions surpass the capabilities of conventional air taxis and traditional public transportation. The eVTOL is powered by 100% electricity and offers a range of 60 miles (100 kilometers), enabling it to serve various urban air mobility missions in the San Francisco Bay Area. The aircraft's design focuses on passenger, pilot, and community comfort by minimizing noise.
The aircraft employs a lift + cruise configuration, utilizing dedicated rotors for vertical flight and fixed wings for cruising, eliminating the need for component repositioning during flight. While piloted initially, the aircraft is expected to evolve towards autonomous flights in the future.
In addition to providing a new and efficient transportation option, Eve Air Mobility anticipates that eVTOL flights in the Bay Area will have a positive economic impact on the community by creating new employment opportunities. The introduction and expansion of eVTOL flights will require various roles, including pilots, aircraft service technicians, and personnel for training and technical services. 
Several cities around the world are also exploring UAM as a solution to their transportation challenges. Despite the potential of UAM, there are also significant challenges that need to be addressed, including regulatory hurdles, public acceptance, and infrastructure development.
Increasing Challenges In Urban Areas Fuel Growth Potential of Urban Air Mobility
The global urban air mobility market size was USD $3.01 billion 2021 and is expected to grow to USD $8.91 billion in 2028 at a CAGR of 16.77% during the 2021-2028 period. Factors such as increasing urbanization and worsening traffic conditions in many metropolises around the world will boost the market during the forecast period. Also, rising demand for creating a faster, cleaner, safer, and interconnected transportation will fuel the growth of the market.
When Will Eve Air Mobility Aircraft Be Available?
Eve Air Mobility will make its first appearance after becoming a public company at the Paris Air Show at Le Bourget later this month. The company comes to Paris after a successful year that includes the industry's largest order backlog (2,770 orders) for its eVTOL aircraft, strong interest and a growing number of customers purchasing its Urban Air Traffic Management (Urban ATM) software and a comprehensive portfolio of agnostic services and operations solutions.