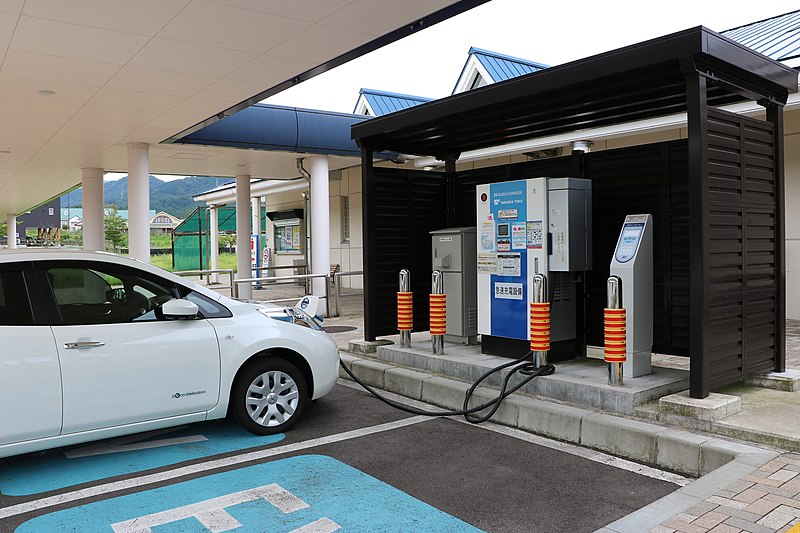 The U.S. Department of Transportation (DOT) on Thursday issued a a notice of proposed rulemaking, outlining the minimum standards for a nationally funded electric vehicle charging network that aims to ensure a consistent customer experience and set the stage for broader EV adoption.
The newly outlined standards came shortly after the Biden administration announced its program to build a national network of 500,000 electric vehicle charging stations by 2030, the latest move in its effort to accelerate the The United States' clean energy transition.
Biden officials said the proposal on minimum EV charging standards will help establish the groundwork for states to build charging station projects that are accessible to all drivers regardless of the location, EV brand or charging company.
Electrifying the transportation sector, one of the largest contributors to U.S. greenhouse gas emissions, is critical to mitigating climate change and countering rising fuel costs. The administration has touted EVs as more affordable for Americans than gas-powered cars, and has set a goal of 50% electric vehicle sales by 2030.
The proposal would require standard EV charging connectors, American-made EV chargers, minimum electric vehicle charger uptimes, vehicle interoperability standards, third-party access for software application development, and the ability for DC fast charging stations to simultaneously charge at least four vehicles at a minimum power of 150 kW.
There is "a high degree of flexibility built into the proposal," said Dan Bowermaster, head of EV research at the Electric Power Research Institute.
DOT officials say the requirements proposed Thursday will help ensure EV drivers can easily find a working charging station anywhere in the U.S.
"We must build a national charging network that makes finding a charge as easy as filling up at a gas station," Secretary of Transportation Pete Buttigieg said in a statement. "These new ground rules will help create a network of EV chargers across the country that are convenient, affordable, reliable and accessible."
The 2021 bipartisan infrastructure law allocated $5 billion for a new National Electric Vehicle Infrastructure (NEVI) Formula Program, with an initial $615 million available to states in fiscal year 2022. To access those funds, states must submit charging infrastructure plans to the new Joint Office of Energy and Transportation by Aug. 1.
DOT's proposal lays out requirements for all charging stations in the network to communicate and operate on the same software platforms, and data submittal requirements to help create a public EV charging database. Network connectivity requirements to allow secure remote monitoring, control and updates have also been outlined in the proposal. States must ensure the charging ports have an average annual uptime of greater than 97%.
The rules require electric vehicle stations to offer the non-proprietary Combined Charging System (CCS) connector type, but they also say states can also offer support for vehicles that utilize the CHAdeMO connector type. CHAdeMO is a fast-charging connector developed by Japanese automakers.
The proposal includes provisions for job training and workforce mandates, requiring charger installations be performed by a "well-qualified, highly-skilled, and certified, licensed, and trained workforce."