US Launches $20B Clean Investment Fund for Clean Technology Projects & Disadvantaged Communities
These investments align with the President Biden's climate goals, aiming to reduce greenhouse gas emissions significantly by 2030 and achieve net-zero emissions by 2050.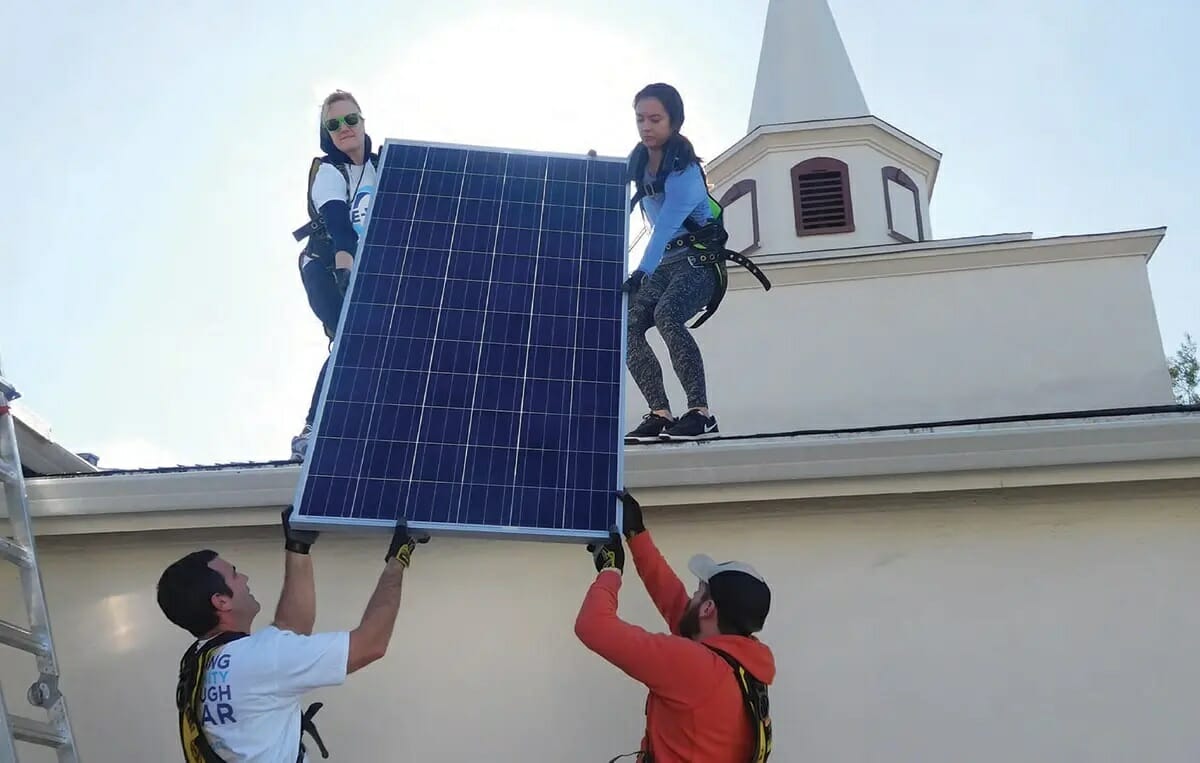 In a bid to accelerate clean technology adoption, create jobs, and address environmental concerns, the U.S. government, last Friday, unveiled a $14 billion National Clean Investment Fund. This initiative will support two-to-three national clean financing institutions that will collaborate with the private sector to offer accessible and affordable financing for tens of thousands of clean technology projects across the country.
The primary beneficiaries of these national nonprofits will be individuals, families, nonprofits, governments, and small businesses, among others. They will gain access to much-needed capital to implement a diverse range of clean technology projects in their homes, businesses, and communities. By doing so, they will not only contribute to reducing pollution but also improve progress towards energy security and lower energy costs. Additionally, these nonprofit organizations will leverage significant amounts of private capital to ensure that public funds generates several times more in private investment.
A key aspect of the National Clean Investment Fund is its commitment to allocate at least 40% of the funds to support low-income and disadvantaged communities. This allocation will prioritize rural communities, Tribal communities, areas with environmental justice concerns, energy communities, and persistent poverty counties. The aim is to ensure that underserved communities have equal opportunities to benefit from clean technology projects and the economic growth they can bring.
Simultaneously, the $6 billion Clean Communities Investment Accelerator, another component of the Inflation Reduction Act's Greenhouse Gas Reduction Fund, will work towards providing grants to support two-to-seven hub nonprofit organizations. These organizations will, in turn, offer funding and technical assistance to public, quasi-public, not-for-profit, and non-profit community lenders, specifically operating in low-income and disadvantaged communities. The overarching goal of the Clean Communities Investment Accelerator is to ensure that every community in the country has access to the capital required to implement clean technology projects.
The hub nonprofits will collaborate with community lenders, such as community development financial institutions, credit unions, green banks, housing finance agencies, and minority depository institutions, to facilitate financing for clean technology projects in underserved communities. The program will also emphasize mobilizing private capital and fostering the long-term capacity of community lenders to finance such projects sustainably.
Jahi Wise, Senior Advisor and Acting Director of the Greenhouse Gas Reduction Fund, emphasized the transformative potential of these initiatives on local economies and climate goals. Wise stated, "Investments like this one will expand opportunities for the communities that have too often been left out and left behind."
The announcement of the National Clean Investment Fund and the Clean Communities Investment Accelerator comes as part of the President's Investing in America tour. These efforts build upon the $7 billion Solar for All competition, launched by EPA Administrator Regan and Senator Bernie Sanders, aimed at increasing residential solar investment in low-income and disadvantaged communities.
Collectively, these three competitions under the Greenhouse Gas Reduction Fund are poised to play a crucial role in achieving the President's ambitious climate goals. With a target of reducing greenhouse gas emissions by 50-52 percent below 2005 levels by 2030 and reaching net-zero emissions no later than 2050, these investments align with the administration's commitment to environmental justice through the Justice40 Initiative. The initiative aims to ensure that 40% of the overall benefits of certain federal investments in climate, clean energy, and related areas flow to disadvantaged communities.
The National Clean Investment Fund and Clean Communities Investment Accelerator are the remaining two Notice of Funding Opportunity announcements under the program. They will help allocate at least $18.6 billion of the total $27 billion across the Greenhouse Gas Reduction Fund to low-income and disadvantaged communities.