Volkswagen to Test Self-Driving ID. Buzz EVs in Austin, Texas
The program kicks off with a fleet of 10 all-electric ID. Buzz vehicles featuring an advanced autonomous driving technology platform developed in partnership with Mobileye.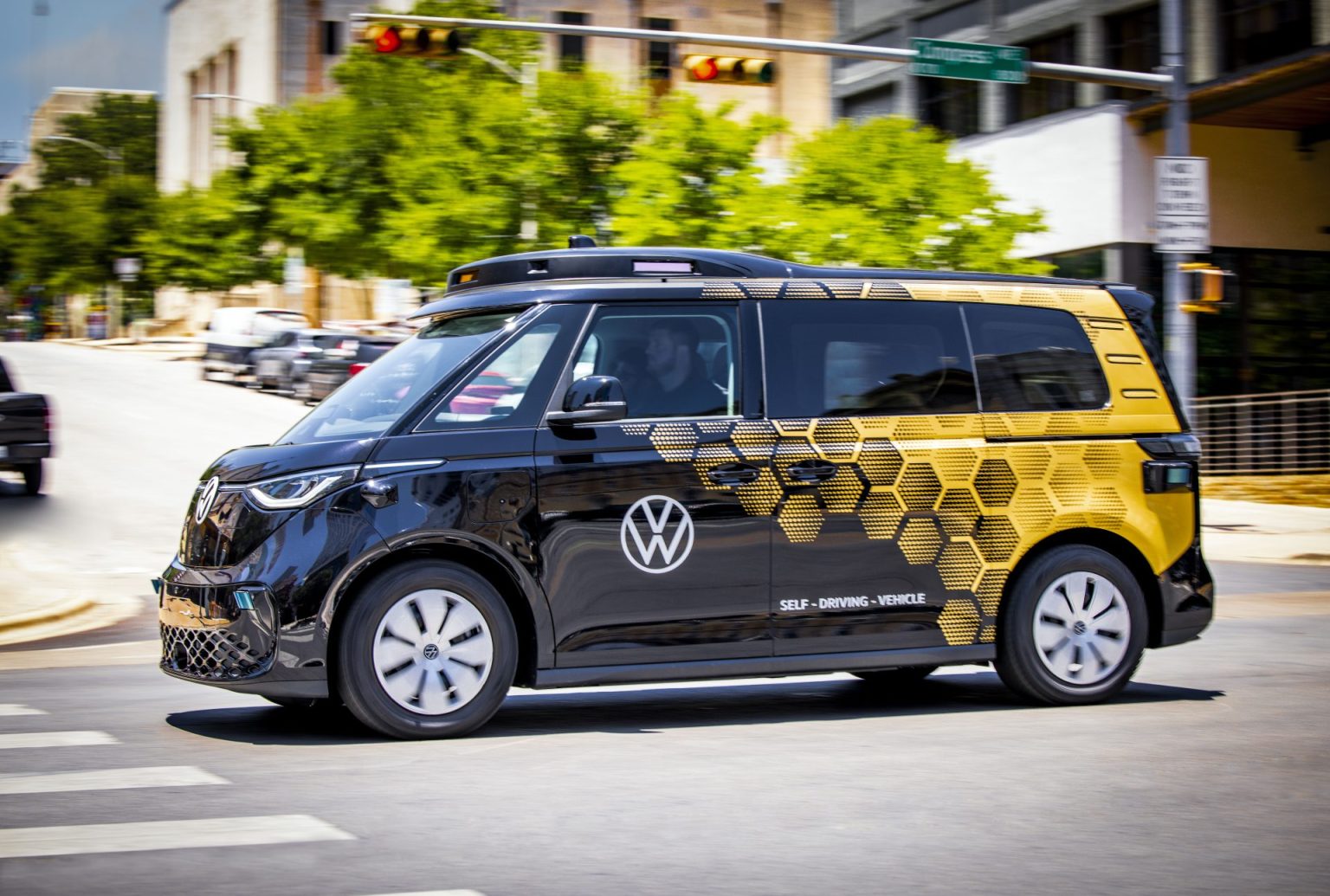 Volkswagen Group of America is set to commence its inaugural autonomous vehicle test program in Austin this July, marking a significant milestone in the company's global autonomous driving endeavors. The program will debut with a fleet of 10 all-electric VW ID. Buzz vehicles equipped with an autonomous driving (AD) technology platform developed by the Volkswagen Group in collaboration with driving automation technology provider, Mobileye.
Over the next three years, Volkswagen plans to expand its test fleet in Austin, and gradually extend testing operations to at least four other American cities. With continued investment in this initial pilot, Volkswagen aims to launch commercially viable autonomous driving vehicles in Austin by 2026.
"We are thrilled to bring our exciting ID. Buzz vehicles to American roads," stated Pablo Di Si, President and CEO of Volkswagen Group of America. Expanding Volkswagen Group's global autonomous driving vehicle program to the United States marks an important milestone for us. In the future, we will tap into rising demand for new mobility services, and with our iconic ID. Buzz, we will also offer a truly captivating product to support transportation services American consumers can rely upon and trust."
The launch of Volkswagen's test program in the United States reflects Volkswagen Group's ongoing commitment to autonomous driving research and development worldwide. In the U.S., the company will lead the strategy and business development efforts and has established a subsidiary called Volkswagen ADMT, LLC to support the rollout of its autonomous driving vehicle program. Teams located in Belmont, Calif. and Austin, Texas, will work towards this goal, including former members of Argo AI.
Volkswagen plans to leverage the autonomous driving technology and ID. Buzz vehicles provided by Volkswagen Commercial Vehicles in Germany for its test fleet. The company envisions offering fleets of specially designed ID. Buzz AD vehicles as comprehensive services, including fleet management and remote guidance solutions, to leading companies in the mobility and transportation industry. Long-term partnerships are also a part of Volkswagen's strategy. The company clarified, however, that it is not developing its own dedicated ride-hailing or ride-sharing service at present.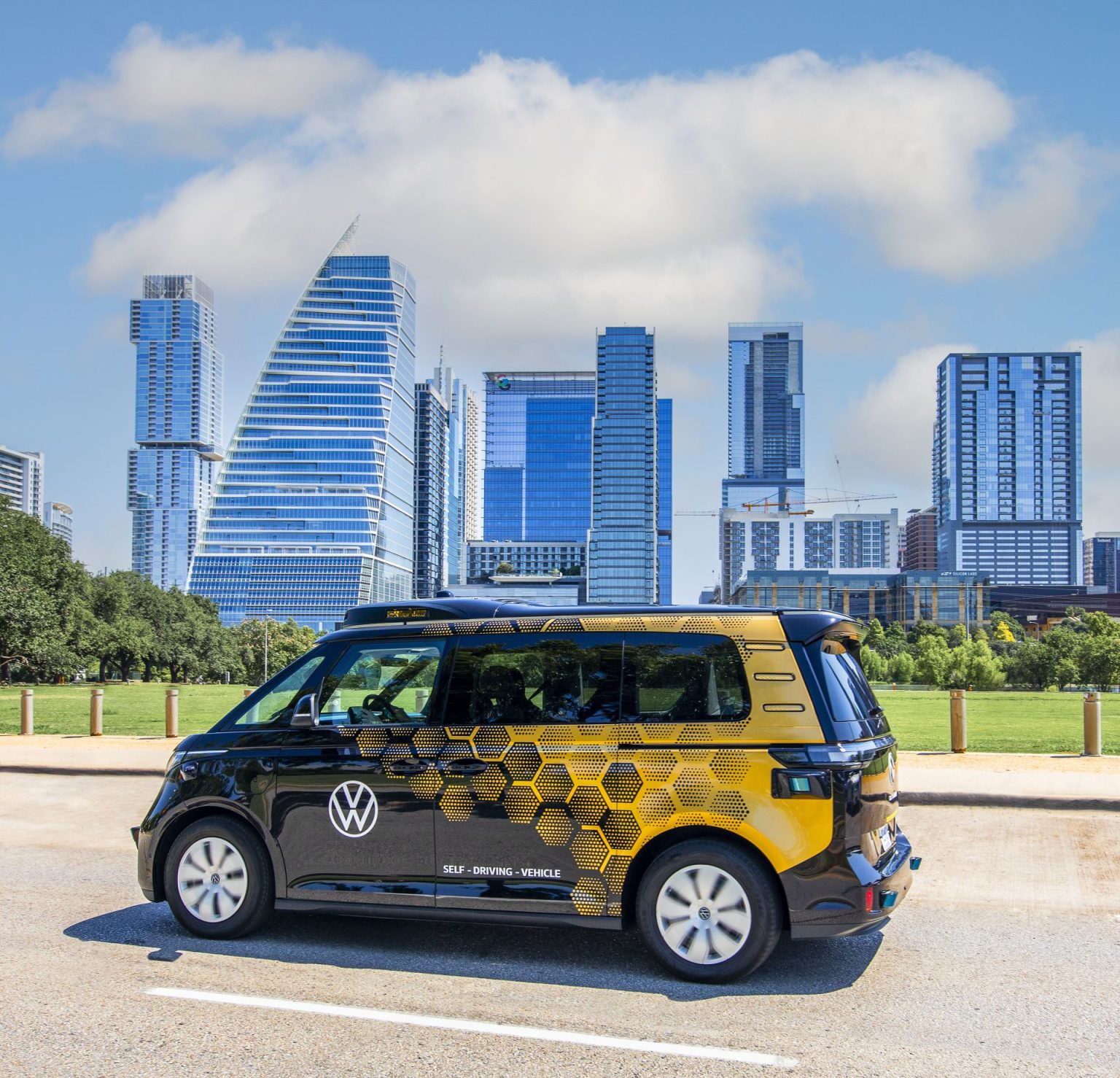 "Expanding our autonomous vehicle program to the North American Region is the next step in our global strategic roadmap, and the result of a long-term collaborative investment", said Christian Senger, Member of the board of management of Volkswagen Commercial Vehicles with responsibility for the development of autonomous driving. "Moving into this next phase will help us test, validate and refine technology, bring us closer to establishing commercially available transportation offerings and eventually grow the diverse mobility portfolio for the Volkswagen Group."
In Austin, VWGoA will use its growing test fleet of ID. Buzz AD vehicles to collect data through driven miles across a variety of driving scenarios. Each of the initial SAE L4 ID. Buzz vehicles is outfitted with an autonomous driving technology platform developed by the global Volkswagen Group in partnership with Mobileye, which includes cameras, radar, and lidar technology. All vehicles will be staffed with supervising human drivers at all times throughout this initial test phase.
"We are excited and ready to roll out our autonomous pilot and test fleet in Austin", said Katrin Lohmann, President, Volkswagen ADMT, LLC. "We selected Austin as the first U.S. hub, as the city has a track record for embracing innovation and offers a conducive climate for the testing of autonomous vehicles. We are committed to continuing an open and collaborative dialogue with the city and its diverse stakeholders." 
Texas, known for its supportive stance on autonomous driving technology, has taken legislative steps to facilitate its development. In 2021, Texas legislators passed two bills aimed at expanding the use of autonomous vehicles within the state. Bill HB 3026 exempts automated vehicles from certain motor vehicle equipment laws and regulations, specifically those irrelevant to an automated driving system. The bill allows for the operation of vehicles designed exclusively for automated driving without requiring compliance with equipment laws that apply to vehicles operated by people.