Volvo Cars to End Diesel Production by 2024 in Push for Electrification
Volvo Cars will stop making diesel vehicles by 2024 as part of its larger goal to transition to a fully electric vehicle lineup and climate-neutral by 2040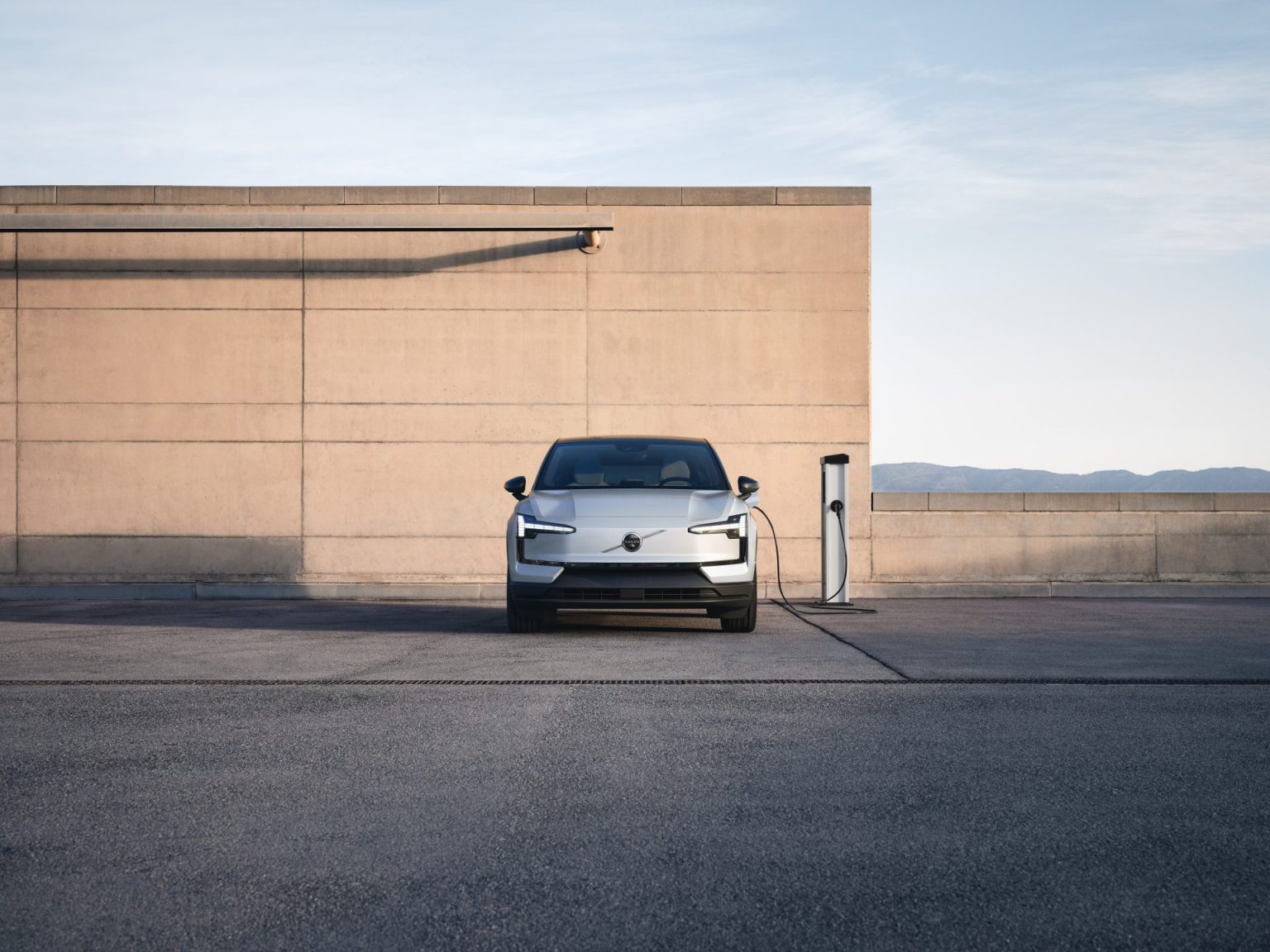 Volvo Cars announced today that it will stop making diesel-powered vehicles by early 2024. The announcement came during Climate Week NYC, and is part of Volvo's broader plan to be climate-neutral by 2040.
"Electric powertrains are our future, and superior to combustion engines: they generate less noise, less vibration, less servicing costs for our customers and zero tailpipe emissions," said Jim Rowan, Chief Executive at Volvo Cars. "We're fully focused on creating a broad portfolio of premium, fully electric cars that deliver on everything our customers expect from a Volvo – and are a key part of our response to climate change."
"We're all-in on electrification because it's the right thing to do."
The decision to stop producing diesel vehicles aligns with Volvo's goal to sell only electric vehicles by 2030. Last year, Volvo Cars ceased development of new combustion engines and sold its stake in Aurobay, the joint venture company that held all of the Swedish automaker's remaining combustion engine assets. 
Volvo says that its decision to completely phase out diesels  reflects how rapidly both the car industry and customer demand are changing in the face of the climate crisis. Four years ago, diesel engine cars were the company's most popular selling vehicles in Europe, as was the case for most other carmakers. 
The automotive industry is undergoing a seismic shift from internal combustion engines to electric vehicles. Diesel engines, once viewed as a more fuel-efficient alternative to gasoline, are increasingly falling out of favor due to environmental concerns.
While many automakers have announced plans to transition toward an all-electric future, few have committed to ceasing the production of diesel passenger cars entirely. Here is a rundown of major automakers that have either stopped producing diesel cars or announced plans to do so.
Toyota
In 2018, Toyota revealed plans to stop selling diesel passenger cars in Europe. However, it still offers diesel options in other markets and vehicle types.
Honda
Honda is scaling back its diesel offerings with an eye on an all-electric and fuel cell future. The company has set a goal to transition to 100% electric and fuel cell vehicles by 2040.
Ford Europe
Ford has announced that its European operations will go all-electric by 2030. Though the company hasn't explicitly stated a date to end diesel production, the end of diesels appears to be near
.
Fiat Chrysler (Stellantis)
In 2018, Fiat Chrysler, now part of Stellantis, hinted at phasing out diesel passenger cars by 2022 in Europe. However, the details are not yet publicly confirmed.
Audi
Audi has publicly declared it will not develop new internal combustion engines, which include diesel. The timeline for discontinuing current diesel production is not set, however.
Mercedes-Benz
While Mercedes-Benz plans to offer electric versions of all its vehicles by 2022, the automaker hasn't announced a date to cease diesel production definitively.
Jaguar Land Rover
Jaguar aims to become an all-electric brand by 2025, and Land Rover will introduce six pure electric variants over the next five years. The company hasn't specified an end date for diesel production.
Nissan Europe
Nissan has signaled that it will gradually phase out diesel passenger cars in Europe. The focus is now more on electric and hybrid models.
While many of these automakers have expressed strong commitments to an electric future, plans to phase out diesel are often not concrete. The transition is a complex process influenced by market demands, government regulations, economics, and technological advancements.
Sign Up for the cleanearth.io weekly newsletter
Our biggest stories delivered to your inbox weekly. 
By signing up you agree to our Disclaimer, our Privacy Policy & Cookie Statement and to receive marketing and account-related emails from cleanearth.io. You can unsubscribe at any time.