Wallbox and Kia Partner to Introduce Advanced Bidirectional Charging
The technology enables EV owners to conveniently charge and discharge their vehicles for efficient energy usage.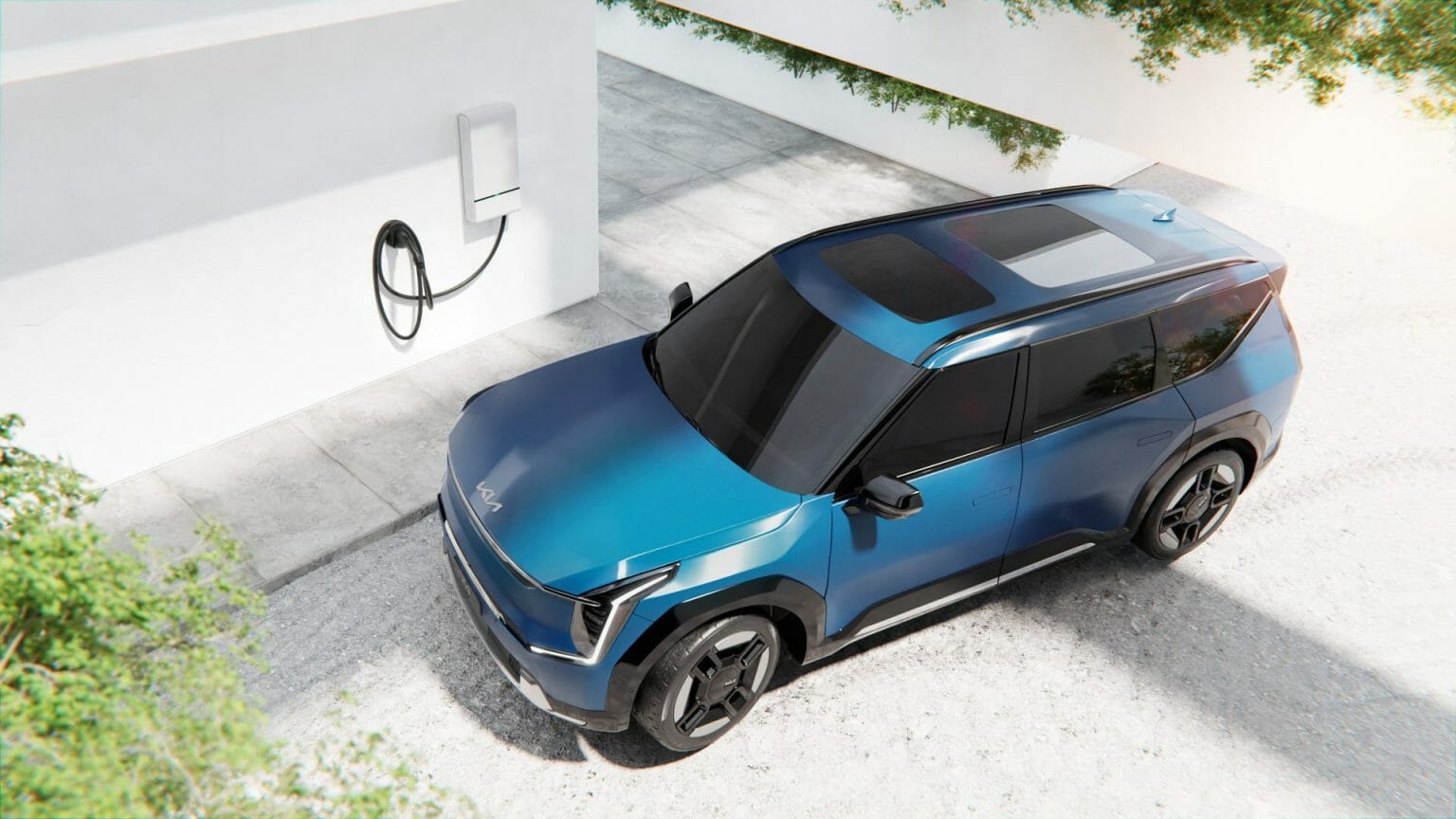 EV charging company, Wallbox,  is partnering with Kia America to introduce bidirectional charging capabilities for Kia EV9 owners through Wallbox's Quasar 2 charger.
The collaboration will provide Kia EV9 users access to Wallbox's Quasar 2 charger, a second-generation DC bidirectional charger. Starting in the first half of 2024, Kia EV9 customers can utilize the Quasar 2 charger, which allows both charging and discharging of the EV's battery. The technology provides practical energy management options for EV owners, enabling them to power their homes, implement vehicle-to-home (V2H) energy transfer, or even return energy to the grid using vehicle-to-grid (V2G) functionality.
The Quasar 2 charger features an 11.5kW capacity, and will be the first EV charger compatible with the Kia EV9's bidirectional charging capabilities. With a storage capacity of 76 to 100kWh, a Kia EV9 can power a typical household's energy consumption for up to four days, eliminating the need for expensive home energy storage systems.
Additionally, the Quasar 2 charger features a Power Recovery Mode, automatically switching the power source from the grid to the EV's battery during power outages. The backup functionality is particularly significant given the increasing frequency and duration of power outages in the United States. In 2022, California alone experienced 39 power outages, totaling over 414 hours of outage time.
"Bidirectional charging can offer long term benefits to users, grid operators, utilities and will accelerate the transition to renewable energy sources. When combined with an EV capable of bidirectional charging, such as Kia's advanced EV9, Quasar 2 offers one of the most functional and affordable home energy management solutions on the market.", said Enric Asunción, CEO and co-founder of Wallbox.
California's largest utility, PG&E, has called on automakers to implement bi-directional charging software across their EVs. Vehicle-to-grid (V2G) technology enables electric cars to send power back to the grid when parked and plugged in to an electrical source.

Other major automakers such as Ford and BMW, are also developing technologies that enable V2G. Ford's F-150 Lightning truck, for example, can be used as a mobile power source for homes.


V2X technology holds great promise. It is still, however, a nascent technology. Implementation costs and potential impacts on EV battery lifespan are barriers to widespread adoption.
Sign Up for the cleanearth.io weekly newsletter
Our biggest stories delivered to your inbox weekly. 
By signing up you agree to our Disclaimer, our Privacy Policy & Cookie Statement and to receive marketing and account-related emails from cleanearth.io. You can unsubscribe at any time.