Walmart and Wing Partner to Expand Drone Delivery Service in Dallas, TX
The drones will operate six days a week and provide deliveries in under 30 minutes.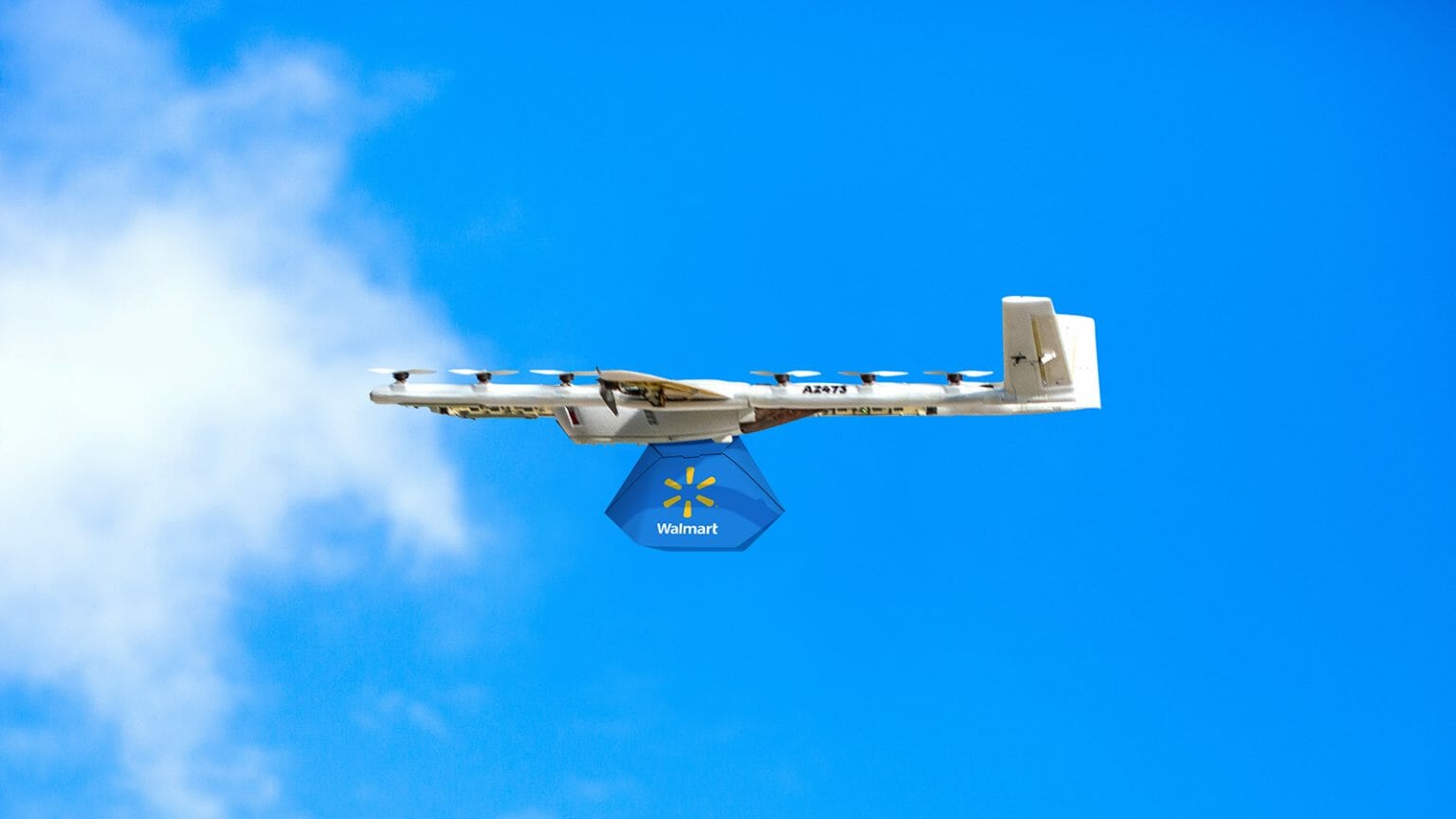 Big-box retailer, Walmart, announced last week that it is expanding its drone delivery services by collaborating with Wing, a drone delivery provider backed by Alphabet, Google's parent company. The partnership is set to roll out in the Dallas-Fort Worth Metroplex in the coming months, aiming to offer the service to an additional 60,000 homes.
The service expansion is part of Walmart's broader plan to offer eco-friendly last-mile delivery solutions as part of its sustainability goals. Wing's drones can operate beyond visual line of sight, allowing for on-demand deliveries within a six-mile radius from two participating Walmart stores in the Dallas areas.
The first Walmart Supercenter to launch the service is located at 8555 Preston Road in Frisco, Texas. The location will add to Walmart's existing network of 11 drone hubs that are currently operational in the Dallas area.
How Does the Wing Service Work?
Once operations are initiated, customers can download the Wing app to check if they are within the delivery range. The service will allow customers to order a wide range of products including groceries, household essentials, and over-the-counter medicines. Deliveries are promised to be completed in under 30 minutes.
Walmart Wing Drone Delivery Service Availability
Walmart's new drone service will operate from 10:30 a.m. to 6:30 p.m., six days a week, excluding Wednesdays. Wing's drone technology features a high level of autonomy, with ground-based operators overseeing multiple drones remotely. The aircraft are designed to fly autonomously, ensuring reliable, efficient and safe deliveries.
What Types of Items Can Be Delivered by the Walmart Wing Drone?
Dallas residents in Wing's service area can order a variety of products, including quick meals, groceries, household essentials, and over-the-counter medicines.
How Can I Request Walmart Drone Delivery?
Residents can determine their eligibility by downloading the Wing Drone Delivery App, creating an account, and entering their address. 
Get Your Drone Delivery Order Fast
Wing says that eligible residents will be able to get their deliveries in under 30 minutes. The drones cruise at 65 mph and use a tether to gently deliver even delicate items, like eggs, to very precise locations outside customer homes in urban and suburban environments.
Drones Will Play A Big Part in the Future of eCommerce
The Drone Delivery Market is a rapidly growing industry that is expected to reach a value of $30.2 billion by 2030. The market is being driven by the increasing demand for faster and more efficient delivery services, as well as the growing adoption of drone technology by businesses and governments.
The leading companies in the drone delivery market include Amazon, Alphabet, UPS, DHL, and Wing. Amazon is the largest company in the drone delivery market, and has been using drones for delivery since 2013.
Alphabet, the parent company of Google and Wing, has been developing drone delivery technology since 2014. 
Sign Up for the cleanearth.io weekly newsletter
Our biggest stories delivered to your inbox weekly. 
By signing up you agree to our Disclaimer, our Privacy Policy & Cookie Statement and to receive marketing and account-related emails from cleanearth.io. You can unsubscribe at any time.