WattEV Powers Largest Electric Truck Charging Station in US
The new facility is part of WattEV's larger vision to establish a network of charging depots across the state.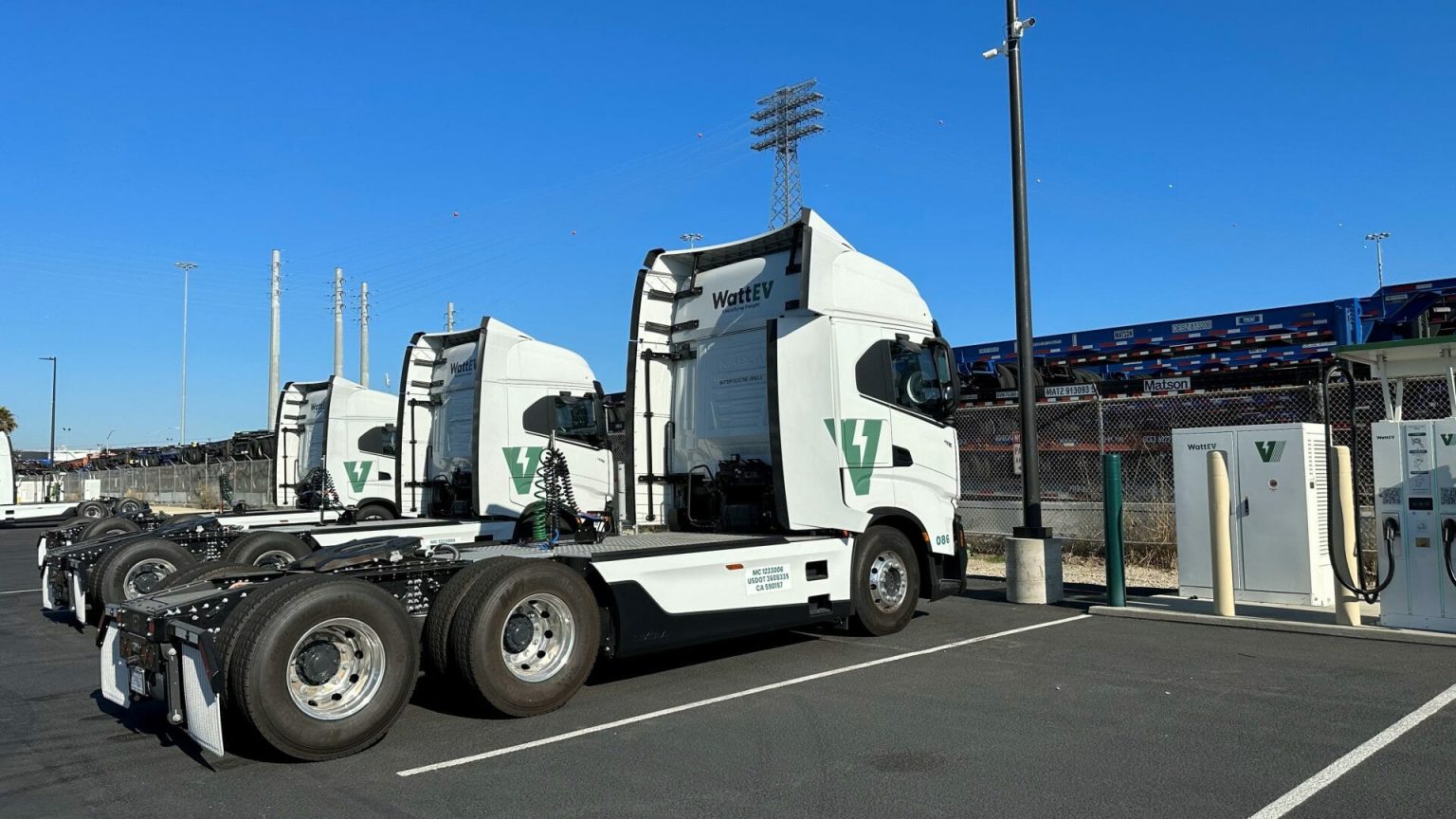 Commercial truck charging infrastructure developer, WattEV, has announced the launch of its largest electric heavy-duty truck charging station, the first of its kind in the country. The inauguration ceremony took place on Monday at the Port of Long Beach (POLB).
Salim Youssefzadeh, Co-Founder and CEO of WattEV, thanked everyone involved in the rapid 14-month development of the depot. "There was a tremendous amount of effort that went into getting this site operational within 14 months," said Youssefzadeh. "WattEV has been working on opening four depots in California for the past few years. The Long Beach depot was actually the last of the four to go under contract and into development, but it's the first to open!"
The "WattEV" charging depot is strategically located next to the Pier-A terminal at the POLB. Its primary purpose will be servicing heavy-duty electric trucks transporting goods to various Southern Californian locations.
The  facility is home to the nation's largest public heavy-duty charging depot, boasting 13 chargers. The 13 dual-cord CCS 360KW chargers at the facility can concurrently charge 26 trucks, drawing from a 5MW power supply provided by Southern California Edison (SCE). Youssefzadeh revealed plans for the installation of megawatt charging facilities, which will significantly reduce charging time for pass-through trucks to just 20 minutes.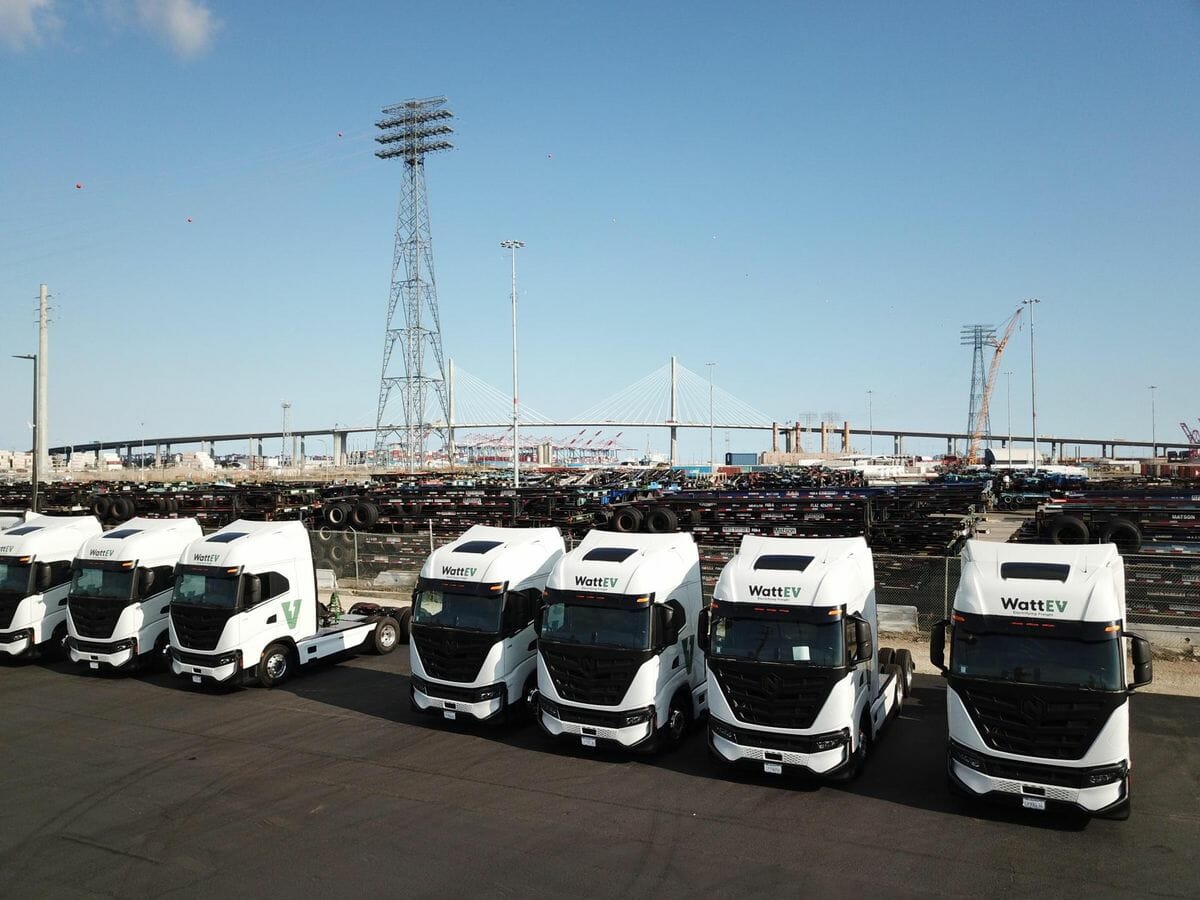 This POLB project is the initial step in WattEV's larger plan to establish several electric truck charging depots across California, including locations in Gardena, San Bernardino, and Bakersfield. It also serves as the southernmost point of WattEV's proposed electric-truck charging freight corridor, designed to connect with major West Coast freight routes over time.
POLB depot's primary role will be to service WattEV's rapidly growing electric truck fleet, operating via its Truck-as-a-Service platform. These trucks handle freight between the ports of Long Beach and Los Angeles, accounting for nearly 40% of the country's containerized imports.
While the current CCS system will be used for charging heavy-duty electric trucks, WattEV is also looking ahead to the imminent launch of the new Megawatt Charging System (MCS) standard for faster charging. As soon as trucks capable of handling megawatt charging are available, additional pass-through charging bays will be incorporated into the POLB depot, supporting the higher-power MCS capable of charging at up to 1.2 megawatts.
WattEV's mission is to drive the transition of U.S. trucking transport towards zero emissions. The company combines technological innovation with business acumen to develop charging infrastructure and data-driven workflows. These efforts aim to lower the total cost of ownership for truckers and fleet operators. WattEV's overarching goal is to put 12,000 heavy-duty electric trucks on California roads by the end of 2030, surpassing existing predictions.
The California Air Resources Board (CARB) passed a rule last April that requires a phased transition towards zero-emission medium and heavy-duty vehicles. The new rule, known as Advanced Clean Fleets, will help the state to achieve its goal of completely transitioning trucks that travel across the state to zero-emissions technology by 2045. 
Trucks represent 6% of the vehicles on California's roads, but account for over 35% of the state's transportation-generated nitrogen oxide emissions and a quarter of the state's on-road greenhouse gas emissions. 
WattEV's initiatives are among several others in California aimed at decarbonizing the transportation sector. 
Sign Up for the cleanearth.io weekly newsletter
Our biggest stories delivered to your inbox weekly. 
By signing up you agree to our Disclaimer, our Privacy Policy & Cookie Statement and to receive marketing and account-related emails from cleanearth.io. You can unsubscribe at any time.