Widespread Wind Turbine Problems to Cost Siemens Energy $2 Billion
The issues, which impact between 15% and 30% of turbines installed globally, could take several years to resolve and impact profitability.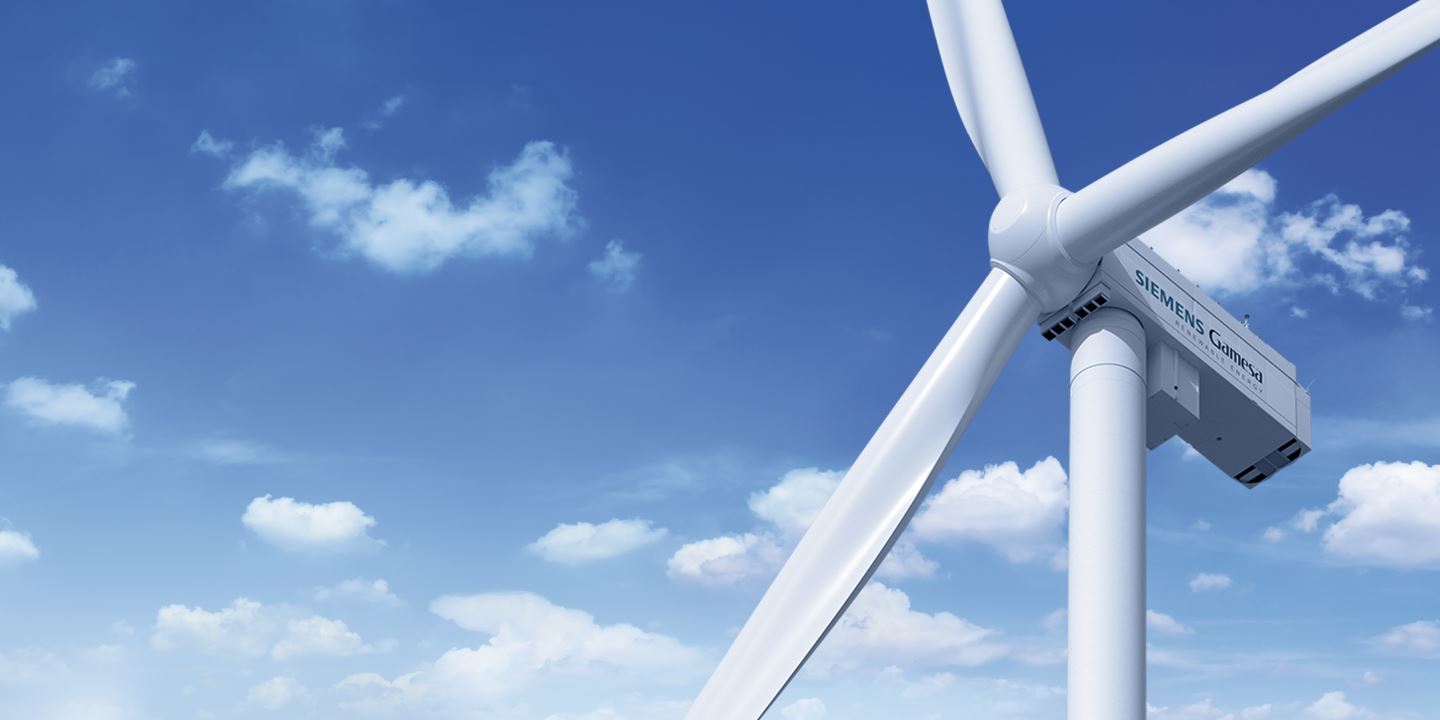 Siemens Energy, parent company to Siemens Gamesa, is likely to incur a financial blow of roughly 2 billion Euros ($2.19 billion) due to technical difficulties with its onshore wind turbines, according to an insider familiar with the situation. Analysts anticipate that the expenditure involved in either repairing or replacing nearly a thousand turbines globally could fall within the range of 1.5 billion to 1.7 billion Euros. 
Which Siemens Gamesa wind turbines are affected?
Siemens Energy reported in June that malfunctions related to its newer onshore platforms may potentially impact between 15% and 30% of its global turbine installations, an announcement that led to a 37% drop in the company's stock value. The company  had previously issued guidance that defects in rotor blades and bearings could vary from minor fissures to total component breakdowns, might require an investment exceeding 1 billion euros.
Following a review by Siemens Gamesa, "abnormal vibration behavior of some components" and unspecified problems around product design were identified, specifically its more recent platforms, including the 5X model. The company has also been reported that there are quality issues  plaguing the company's 4X platform.
A major challenge  to resolving the affected wind turbines, according to the company, is developing a statistical model that could translate fault rates into firm indications of how turbines are expected to perform over their life span of some 20 years. The average wind turbine has a 20-25 year service life. 
What does Siemens Gamesa do?
Siemens Gamesa, a major supplier of wind turbines to numerous leading power firms and oil and gas giants worldwide, anticipates that resolving  the issues might require several years. In response to the crisis, Siemens Energy's administrative board created  a special task force in July to assess the extent of the turbine complications.
As of Q2 this year, Siemens Gamesa  has supplied over 132 gigawatts (GW) of wind turbines globally, comprising 108 GW onshore wind and 22 GW offshore wind, enough to power 108 million average US homes.
Generating an annual revenue of 9.8 billion euros, Siemens Energy has an order backlog valued at 34.6 billion euros. In June, Siemens Gamesa approved a capital reduction for the outstanding 2.21% stake that parent Siemens Energy does not already possess, laying the ground work for a complete integration of the Spanish-based wind turbine manufacturer. The takeover is projected to focus on a turnaround of the company's wind turbine business. 
Siemens Energy has also identified separate challenges affecting Siemens Gamesa's offshore wind turbine business, mainly due to a delay in increasing production output by a 30% target. Factors contributing to the delay include slower-than-projected workforce expansion, postponement in the construction of production facilities such as manufacturing halls, and supply-chain difficulties. 
What is the financial impact to Siemens Energy?
Quality issues had already led to a charge of nearly half a billion euros to Siemens Gamesa earlier this year.
Analysts project that the widespread issues with the wind turbines translates into the risk that nearly a third of Siemens Gamesa's service orderbook could yield no profit at all.
Analysts at Jefferies expect the costs to resolve the issues could skyrocket. "In our valuation, as well as rectification costs, we assume that investors price in potential litigation, general execution risk and corporate uncertainty to take (Siemens Gamesa) to negative value of -5.6 billion euros,".
Siemens Energy's cost estimate does not include any mitigation measures, which could include damages the company may seek from component suppliers.
BNEF's 2022 Global Wind Turbine Market Shares report finds that developers brought online 86 gigawatts (GW) of wind turbines globally in 2022, after growth in installations stalled in the world's two largest markets, China and the US. Siemens Gamesa, tied with China's MingYang, as the #5 ranked global wind turbine supplier, certainly finds itself in a very challenging position in a very competitive and uncertain market due to supply chain challenges and the increasing costs of wind energy installations. It will also have to win the trust of existing and potential customers in order to remain competitive. 
Sign Up for the cleanearth.io weekly newsletter
Our biggest stories delivered to your inbox weekly. 
By signing up you agree to our Disclaimer, our Privacy Policy & Cookie Statement and to receive marketing and account-related emails from cleanearth.io. You can unsubscribe at any time.