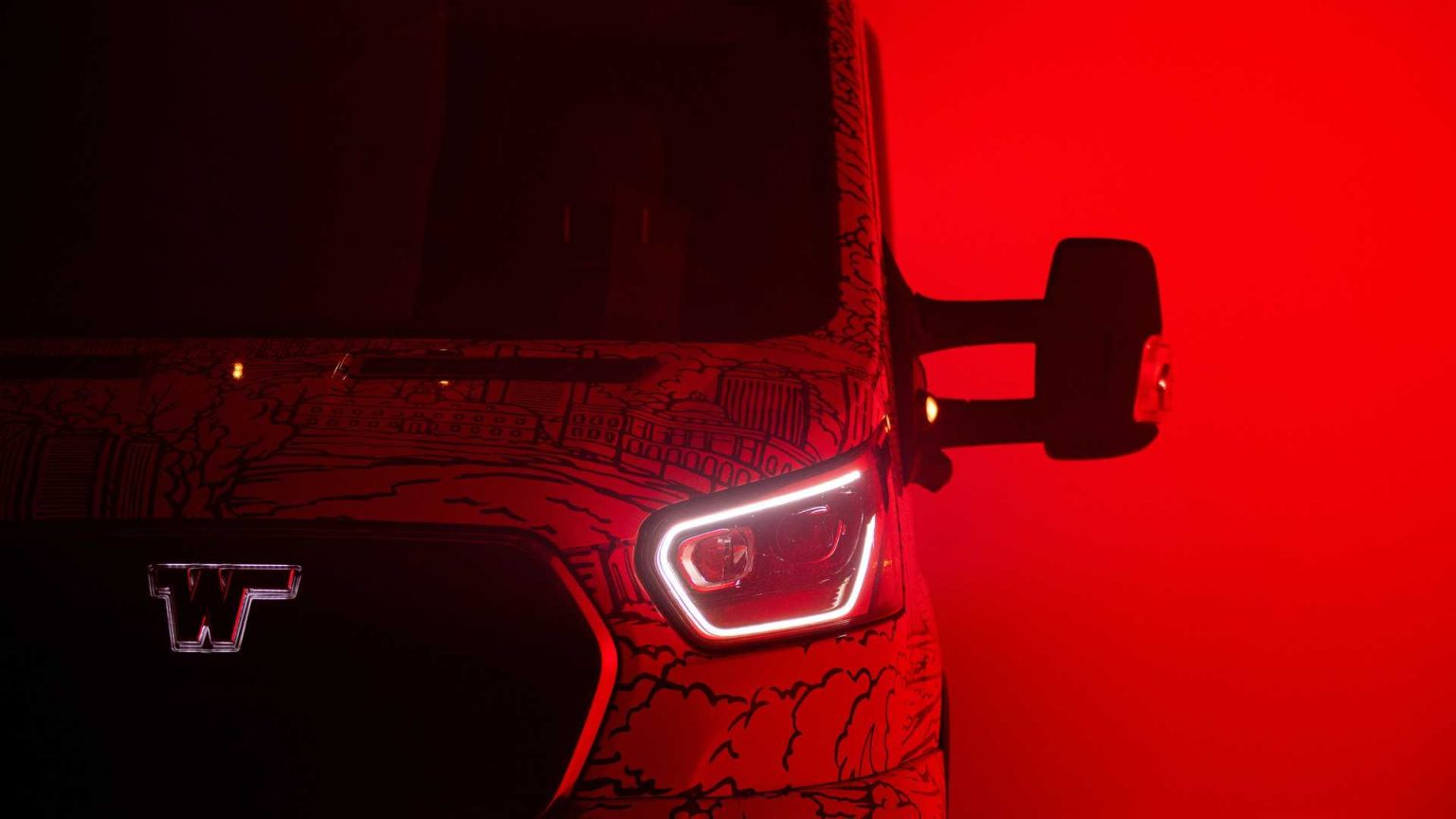 Leading North American RV and outdoor lifestyle company, Winnebago announced its vision for the future of RVing with its all-electric eRV2 RV prototype. The company's forthcoming prototype was announced at the 2023 Florida RV SuperShow in Tampa, Florida.
What is the Winnebago eRV2?
The eRV2 is built around Ford's E-Transit electric chassis and Winnebago's proprietary IonBlade house battery system. 
What can the eRV2 do?
Through the combination of the Ford E-Transit chassis and Winnebago's IonBlade house system, the eRV2 will have zero emissions power to both the drivetrain and the cabin. Passengers can 'boondocks' (operate off-grid and off-campsite) for up to 7 days in eRV2..
What are the features of eRV2?
Sustainable and recycled materials throughout the vehicle. The eRV2 uses fabrics made from recycled water bottles, Paperstone window privacy covers, and Chilewich flooring. All of these materials have been incorporated into eRV2's interior to reduce impact on the environment.
The interior has been designed to be functional throughout by incorporating  'Japandi' principles, a fusion of Japanese and Scandinavian user-centered design, materials and colors. 
A notable feature of eRV2 is its broad color lighting system which supports the Dark Sky movement, a global campaign to decrease light pollution. It uses energy saving features such as timers and motion sensors to control lighting, thus giving eRV2 occupants the ability to use lighting only when and where it is needed. It also allows eRV2 to be compliant with International Dark Sky parks and communities. 
What kind of technology does eRV2 have?
eRV2 is equipped with Winnebago's Connect system. It features automatic energy management to for RV monitoring and control. 
What is the driving range of eRV2?
Ford E-Transit Cargo Van High Roof has an estimated range of 108 miles. While the range is modest for an RV, Winnebago's focus is not on delivering long driving ranges with eRV2. Winnebago's goal for eRV2 vehicle is to meet the functional needs and lifestyle of its occupants.
When will eRV2 be available?
Winnebago has not announced availability yet but the eRV2 is in its final stages of testing. Winnebago is partnering with users to test eRV2 in real-world situations to improve the functionality and reliability of the vehicle. 
What is Winnebago's vision for eRV2?
With the Vanlife movement gaining in popularity to suit a diverse array of individual lifestyles, more people adopting a digital nomad lifestyle, and an increasing awareness of sustainability, living, Winnebago wants to lay out a more sustainable roadmap for its future. 
Subscribe to Our Weekly Newsletter
Enter your email to get the best of Clean Earth Energy straight to your inbox.