World Bank Targets Installation of 1,000 Mini Solar Power Grids in Nigeria
This initiative is part of a broader effort to bring electricity to communities without access, as nearly 80% of people without electricity globally live in Africa.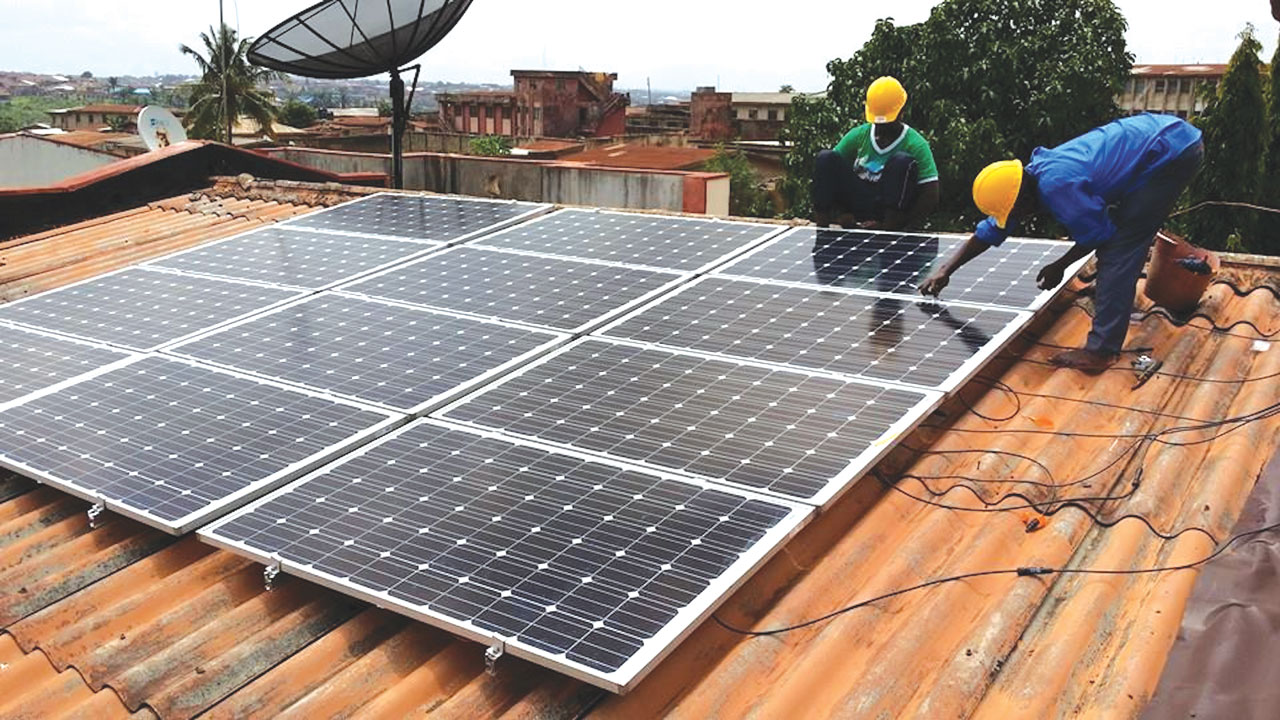 The World Bank, Saturday, announced it plans to finance the building of 1,000 mini solar power grids across Nigeria. The project is being implemented in collaboration with the Nigerian government and private entities, according to the World Bank's President, Ajay Banga.
Nigeria's current power generation capacity stands at 12,500 megawatts (MW), enough to power 10.26 million average U.S. households daily.  The African nation, home to a population of 200 million, however, produces only a fraction of this amount.
Rural areas in Nigeria suffer more from a lack of access to electricity, compared to urban centers. The mini grid projects can be particularly beneficial to underserved areas by providing localized power generation.
The gap has forced millions of households and businesses to depend on petrol and diesel generators for power. Mini grids as a distributed energy resource (DER) can alleviate this dependency by providing small-scale, localized electricity generation. These grids, capable of producing between a few kilowatts to up to 10 MW, can power approximately 200 households.
During his visit to a mini grid site near Abuja, Banga informed reporters that about 150 mini grids had already been constructed, partially financed by the World Bank. The goal is to reach 1,000 mini grids, amounting to an investment of hundreds of millions of dollars. Banga emphasized that the World Bank would not be the sole investor, and that their contribution would be akin to a subsidy.
The need for such an initiative is highlighted by the fact that 568 million people in sub-Saharan Africa still have no access to electricity. On a global scale, nearly 80% of those without electricity reside in Africa.
Improved energy access has a profound impact on social and economic development, including better education, healthcare, and economic opportunities. It's a critical factor in achieving the United Nations' Sustainable Development Goals (SDGs) in the region.
Various international organizations, governments, and private sectors are investing in Africa's energy sector. Collaborative efforts like the African Union's Program for Infrastructure Development in Africa (PIDA) aim to create a continental energy network.
Sign Up for the cleanearth.io weekly newsletter
Our biggest stories delivered to your inbox weekly. 
By signing up you agree to our Disclaimer, our Privacy Policy & Cookie Statement and to receive marketing and account-related emails from cleanearth.io. You can unsubscribe at any time.