World's Fastest EV Charging Station Opens in Mexico
The Supercool Mobility Center houses the world's fastest public charging station, capable of fully charging an electric vehicle in as little as six minutes.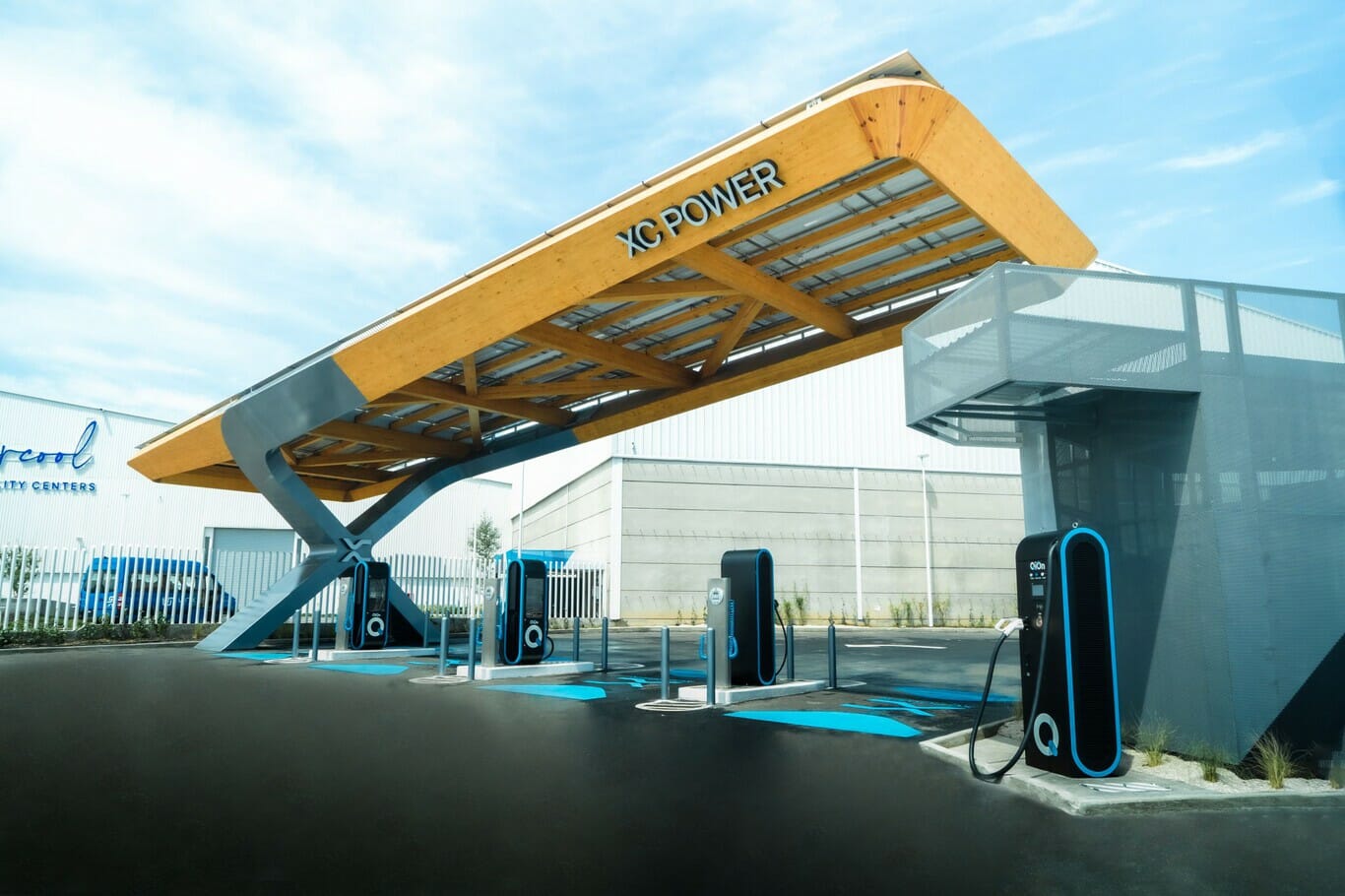 Puebla, Mexico is now home to the world's fastest public electric vehicle charging station. Located at the Supercool Mobility Center, an innovative center dedicated to the transition to electric vehicles (EVs), these chargers have the capability to fully charge an electric vehicle in as little as six minutes, depending on the specific car model. The charging station, featuring a gas station-style canopy and chargers, was designed and constructed by U.S.-based companies, XC Power and QiOn.
The Supercool Mobility Center announced that their terminal is the first public charging station with a charging output of of up to 1 megawatt (MW), making it the world's leading station in terms of capacity and speed. 
As a promotional offer, the charging station currently provides free charges to attract customers. However, starting from August, the station will charge a fee of six to eight pesos ($0.36 to $0.48)  per kilowatt. Luxury vehicles such as the Audi e-tron or Porsche Taycan, with a higher capacity of up to 300 kilowatts, can charge in as little as six minutes.
The key to the station's fast charging speed is delivered by QiOn's DC MegaThunder EV Charger. The charger is capable of safely delivering up to 1 MW of charging power through existing plugs, thanks to its Thermal Management System. QiOn claims that the DC MegaThunder sets new standards for high-power charging in the EV industry. MegaThunder supports various charging technologies, including CCS1, CCS2, and GB/T. 
Unlike other public stations that deliver AC energy to the car, which then requires conversion to DC, the QiOn chargers' direct DC delivery significantly improves EV charging times. This high-speed charging approach, however, is not without its concerns, as it can potentially damage a car's battery. Stephen Low, a professor of electrical engineering at Caltech, believes that the chemical processes required for faster charging can shorten the lifespan of the battery.
While the 1 MW charging output the station claims may be more of a publicity stunt than a significant technological advancement, Low still appreciates the station's boldness and its potential to inspire future innovation in EV charging.
The Supercool Mobility Center and its partner charging companies prioritize sustainability in all aspects of their business. For example, the station's canopy is constructed using only three materials: a metal base, a laminated wood roof frame, and a roof consisting of 72 solar panels generating approximately 61 MW per year. Mexico's Federal Electricity Commission supplies electricity to the SuperCool Mobility Center, while the excess electricity generated by the solar panels is sold back to the commission.
The Supercool Mobility Center aims to provide a space where people can witness and experience the ongoing transition to electric mobility, as stated by QiOn.