Welcome to cleanearth.io
Thank you for visiting cleanearth.io, a dedicated platform for clean tech, e-mobility, and sustainability.
More Than Just a Content Hub
While we're known for our daily news updates, in-depth reviews, and informative content, we offer much more. Our comprehensive suite of business and professional services ranges from digital transformation to eCommerce, sustainable practices, e-mobility solutions, and clean energy initiatives.
Partner With Us
If you have a product or service in the clean tech, digital, or sustainability spaces, consider working with us. We understand these fields and can help you reach a wider audience.
Data is more than just numbers on a screen; it's the roadmap to understanding who our audience is and what they want. At cleanearth.io, we believe in making informed decisions that resonate with the people who engage with us. To that end, we've put together a comprehensive overview of our audience demographics.
These aren't just random statistics that we have compiled; it's a critical tool that provides valuable insights. Whether you're a potential client looking to align your product with the right audience or an internal team member seeking to tailor content for maximum impact, our demographic data serves as a guide to effective decision-making.
From age and gender profiles to geographic location and interests, the following sections will provide you with a well-rounded understanding of our audience. The objective? To create a strategic alignment that benefits everyone—our platform, our partners, and most importantly, our audience.
cleanearth.io - Site Visitors Global Demographics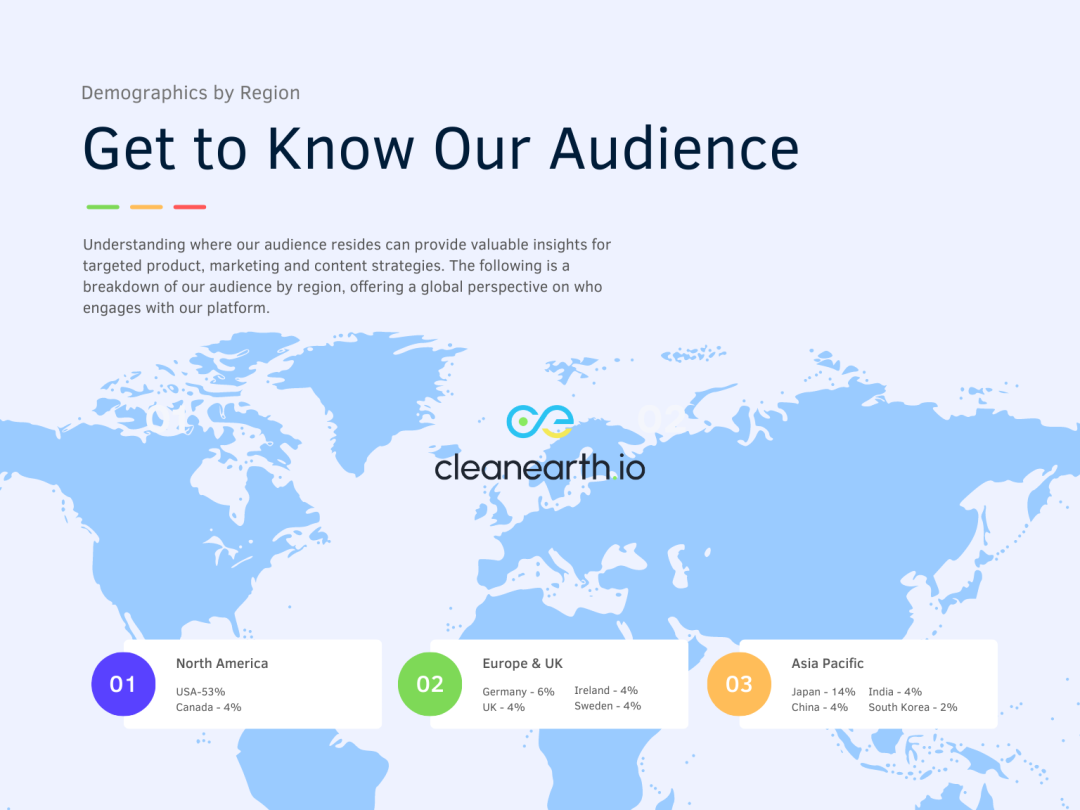 cleanearth.io - Site Visitors By Interest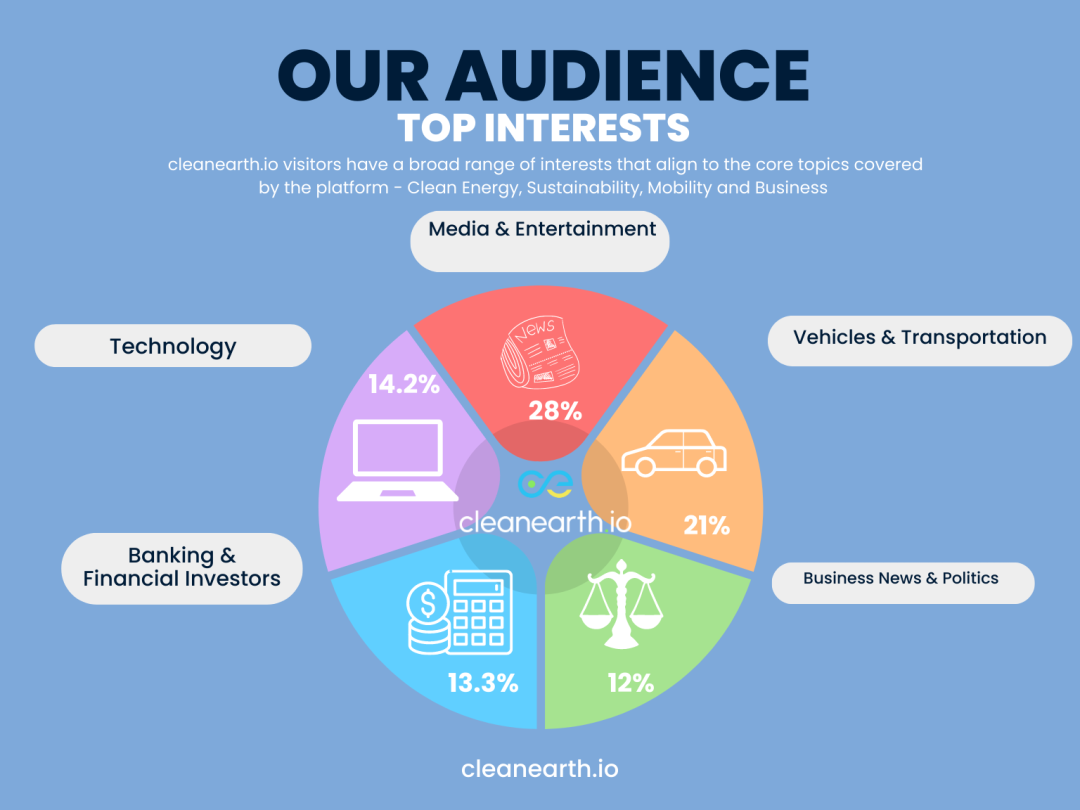 cleanearth.io - Gender and Age Demographics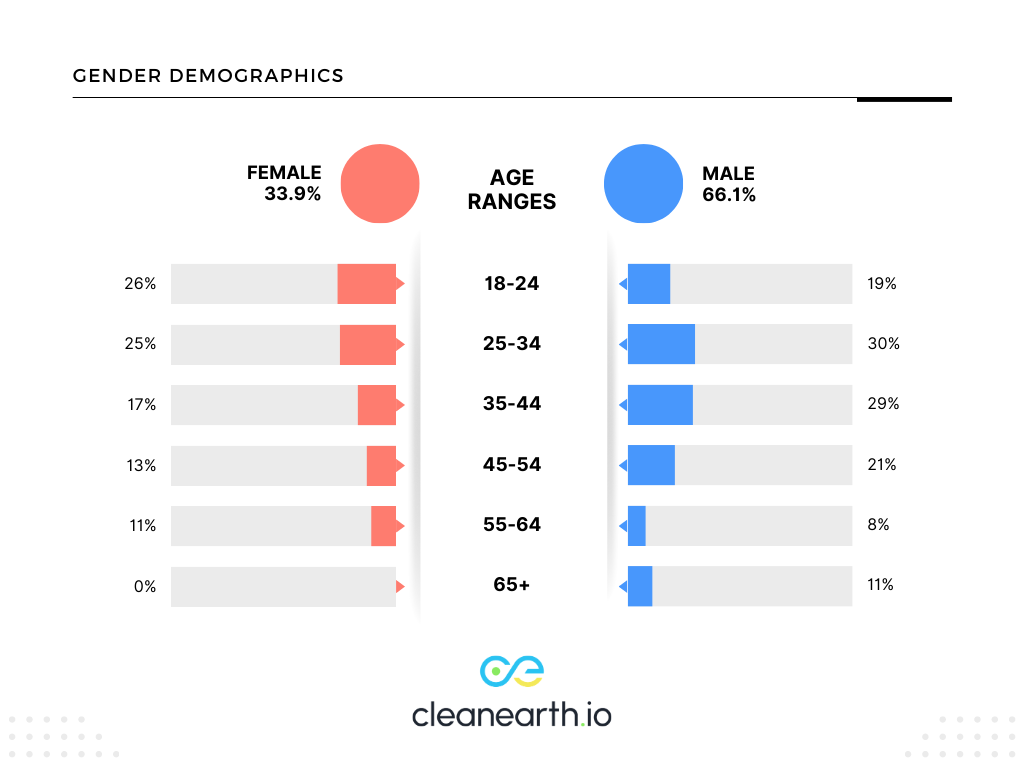 Your product and message deserves an audience. We've built the platform to know who's listening.
Now let us help you connect with them.