This comprehensive guide is designed to help you understand and navigate the complex world of sustainability and Environmental, Social, and Governance (ESG) terminology. Whether you are a business professional, investor, student, or simply someone interested in sustainability and responsible investing, this glossary provides easy-to-understand definitions of key terms, acronyms, and concepts commonly used in the field of sustainability and ESG.
By demystifying the jargon and providing clear explanations, this glossary aims to empower you with the knowledge to better understand sustainability reports, ESG disclosures, sustainable investing strategies, corporate responsibility initiatives, and other sustainability-related information. Whether you are new to the topic or looking to deepen your understanding, this glossary is a valuable resource to help you navigate the world of sustainability and ESG with confidence.
ESG & Sustainability Glossary Terms
A – C
Biodiversity 
The variety of life on Earth, including all species of plants, animals, and microorganisms, and the ecosystems they inhabit.
Carbon footprint
The total amount of greenhouse gas emissions, usually expressed in CO2 equivalent, generated by human activities such as burning fossil fuels, deforestation, and industrial processes.
Carbon neutral
Carbon neutral refers to the state where the net amount of carbon emissions produced by an entity, such as a company or an individual, is offset by an equivalent amount of carbon removal or reduction activities, resulting in a net zero carbon footprint. Achieving carbon neutrality involves balancing the emissions of greenhouse gases, particularly carbon dioxide (CO2), with an equal amount of carbon removal or reduction activities, such as investing in renewable energy projects, supporting nature-based solutions like reforestation or soil carbon sequestration, or purchasing carbon offsets. Carbon neutrality is often considered a way to mitigate the environmental impacts of carbon emissions and contribute to sustainability efforts.
Circular economy
An economic model that aims to minimize waste and promote resource efficiency by designing products and systems that are regenerative, restorative, and recyclable.
Climate change
Long-term alteration in Earth's climate patterns, typically resulting from human activities such as burning fossil fuels, deforestation, and industrial processes, which release greenhouse gases into the atmosphere and cause global warming.
Corporate Social Responsibility (CSR)
The ethical and social obligations of corporations to operate in a responsible and sustainable manner, taking into consideration their impact on the environment, society, and governance practices.
D – F
Diversity & Inclusion
The practice of promoting and valuing diversity in all its forms, such as gender, race, ethnicity, sexual orientation, and age, and creating an inclusive environment where everyone feels respected, valued, and included.
Electronic waste (E-waste)
E-waste refers to electronic waste, which includes discarded or obsolete electronic devices such as computers, smartphones, televisions, and other electronic equipment. E-waste is a growing environmental and social concern due to the toxic materials it can contain, the potential health risks to workers involved in its handling and disposal, and the environmental impacts associated with its improper disposal or recycling.
Electric mobility (E-mobility)
The use of electric vehicles (EVs) or other forms of electric transportation, such as electric bicycles and electric scooters, as a more sustainable and environmentally friendly alternative to traditional fossil-fueled vehicles.
E-mobility can have social and governance implications, such as promoting social inclusion, improving public health, and driving innovation and technological advancements in the transportation industry.
Ecolabel
An ecolabel is a certification or labeling system used to indicate that a product, service, or organization meets specific environmental or sustainability standards. Ecolabels are typically granted by independent third-party organizations and provide consumers and businesses with information about the environmental performance of a product or service, helping them make more informed choices.
Ecosystem services
The benefits that humans derive from natural ecosystems, such as clean air, clean water, pollination of crops, climate regulation, and recreational opportunities.
Energy efficiency
The practice of using less energy to achieve the same level of output or service, by employing technologies, processes, and behaviors that reduce energy waste and promote sustainability.
Environmental footprint
The impact of human activities on the natural environment, including resource consumption, pollution, waste generation, and habitat destruction.
Ethical investing
A type of investment approach that takes into consideration environmental, social, and governance factors alongside financial performance, with the aim of generating positive social and environmental impact.
Ethical Consumerism
Ethical consumerism, also known as responsible or sustainable consumption, refers to the practice of making purchasing decisions based on ethical, social, and environmental considerations. Ethical consumers seek to support companies that demonstrate responsible business practices, such as environmentally friendly operations, fair labor practices, and social responsibility, among others.
Fair trade
A system of trade that promotes sustainable development and social justice by ensuring that farmers and workers, especially in developing countries, receive fair wages, work in safe conditions, and have access to markets.
Fossil fuels
Non-renewable energy resources such as coal, oil, and natural gas, which are formed from ancient organic matter and release greenhouse gases when burned, contributing to climate change.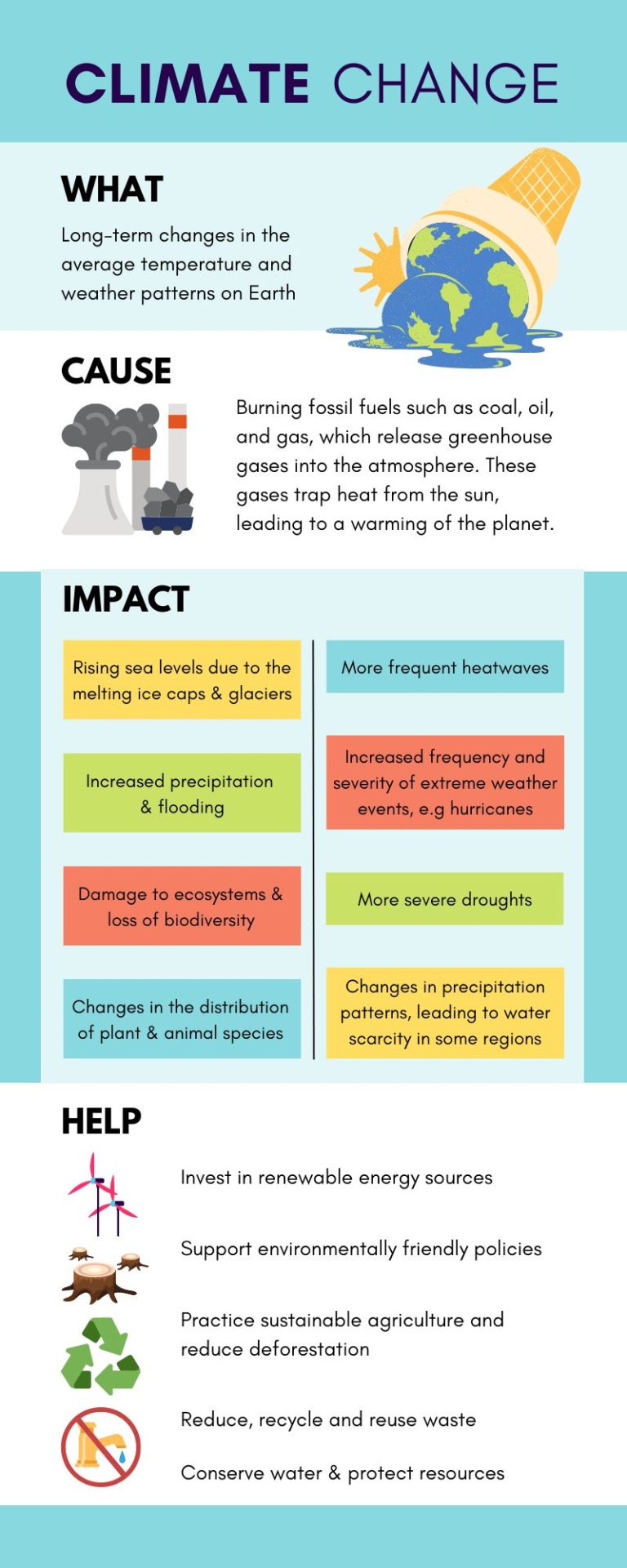 G – I
Gender equality
The principle of equal treatment and opportunities for people of all genders, including equal pay for equal work, elimination of discrimination, and promotion of gender diversity and inclusion in all aspects of life.
Greenwashing
The practice of misleading or deceptive claims by organizations about their environmental or sustainability efforts, products, or services, with the aim of appearing more environmentally friendly than they actually are.
Human rights
The basic rights and freedoms that are inherent to all human beings, such as the right to life, liberty, equality, and dignity, and the right to social, cultural, and environmental well-being.

Impact investing
An investment strategy that seeks to generate positive social and environmental impact alongside financial returns, by supporting projects, companies, or funds that address social and environmental challenges.
Lifecycle assessment (LCA)
A systematic approach to assess the environmental impact of a product, process, or service over its entire life cycle, from extraction of raw materials, through production, use, and disposal.
J – L
Just transition
The process of transitioning from a carbon-intensive economy to a more sustainable and low-carbon economy in a fair and equitable manner, ensuring that the needs of workers, communities, and vulnerable groups are taken into consideration, and that social and economic justice is upheld.
Key performance indicators (KPIs)
Quantifiable metrics used to measure the performance and progress of an organization's sustainability and ESG efforts. These can include environmental, social, and governance indicators that help track performance, set targets, and drive improvement.
Local sourcing
The practice of procuring goods and services from local suppliers or producers, typically within a defined geographical area, with the aim of supporting local economies, reducing transportation-related emissions, and promoting community resilience.
Life cycle costing (LCC)
An approach that considers the total cost of ownership of a product or service over its entire life cycle, including not only the upfront costs but also the ongoing operational, maintenance, and end-of-life costs, as well as environmental and social costs, to make more informed and sustainable purchasing decisions.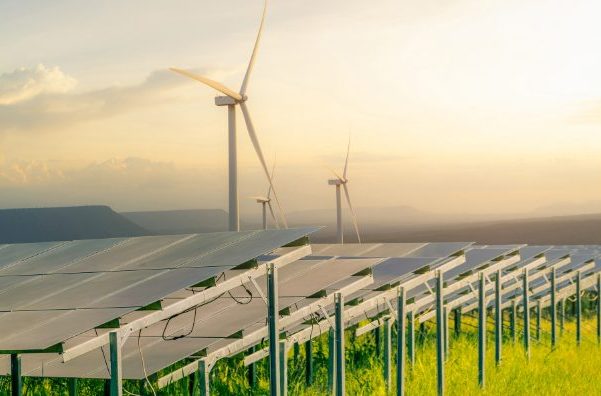 M – O
Materiality
The principle that highlights the importance of disclosing information that is considered material or significant to a company's financial and non-financial performance, including its environmental, social, and governance (ESG) impacts, risks, and opportunities.
Net zero
The state where the balance between the amount of greenhouse gas (GHG) emissions produced and the amount removed from the atmosphere is zero, achieved by either reducing emissions or offsetting them through measures such as carbon capture and storage or renewable energy generation.
Organizational culture
The shared values, beliefs, norms, and behaviors that shape the way an organization operates and interacts internally and externally. A positive sustainability culture promotes environmental and social responsibility, ethical behavior, and stakeholder engagement.
P – S
Product stewardship 
The concept that holds manufacturers and producers responsible for the environmental and social impacts of their products throughout their entire life cycle, including design, production, use, and end-of-life management, with the aim of minimizing negative impacts and promoting sustainable consumption.
Renewable energy
Energy that is generated from renewable sources that are naturally replenished, such as solar, wind, hydro, geothermal, and bioenergy, and do not deplete natural resources or produce harmful emissions, making them more sustainable and environmentally friendly alternatives to fossil fuels.
Social impact
The positive or negative effects that a company's operations, products, and services have on society, including impacts on employees, customers, communities, and other stakeholders, and can encompass various aspects such as social equity, human rights, labor practices, and community engagement.
Stakeholder
A stakeholder refers to any individual, group, or entity that has an interest or is affected by the actions and operations of a company or organization. Stakeholders can include shareholders, employees, customers, suppliers, local communities, governments, and other relevant parties. Stakeholder engagement and management are important aspects of ESG practices, as they involve considering and addressing the interests and concerns of different stakeholders in decision-making processes.
Supply chain sustainability
The practice of integrating sustainability principles into the management and operations of a company's supply chain, including responsible sourcing, ethical procurement, environmental management, labor practices, and social responsibility, to minimize negative impacts and promote positive outcomes across the supply chain.
Sustainability leadership
The proactive and strategic approach taken by organizations to integrate sustainability and ESG considerations into their business operations, decision-making processes, and overall corporate strategy, with the aim of becoming industry leaders in sustainability performance.
Sustainable agriculture
A farming practice that promotes environmentally responsible and socially equitable methods of food production, such as organic farming, agroecology, and regenerative agriculture, which aim to minimize the use of harmful chemicals, protect biodiversity, and promote soil health and water conservation.
Sustainable development
The concept of meeting the needs of the present generation without compromising the ability of future generations to meet their own needs, by integrating economic, social, and environmental considerations in decision-making processes and promoting a balanced and equitable approach to development.
T – V
Transparency
The principle of being open, honest, and accountable in disclosing information about a company's operations, performance, and impacts, including its sustainability and ESG practices, to stakeholders, investors, and the public, to build trust, facilitate informed decision-making, and encourage responsible behavior.
Triple Bottom Line
The Triple Bottom Line (TBL) is a concept that measures a company's performance in three dimensions: economic, social, and environmental. The TBL approach considers not only financial profitability (economic), but also social and environmental impacts and benefits (social and environmental). It is often used as a framework for companies to integrate sustainability and ESG considerations into their business practices and decision-making.
UN Sustainable Development Goals (SDGs)
A set of 17 global goals established by the United Nations in 2015 as a universal call to action to end poverty, protect the planet, and ensure prosperity for all, with targets and indicators addressing a wide range of sustainability issues, such as poverty, hunger, health, education, gender equality, clean water, affordable and clean energy, responsible consumption, climate action, and more.
Voluntary initiatives
Programs, standards, or certifications that companies can voluntarily adopt to demonstrate their commitment to sustainability and ESG best practices, such as the Global Reporting Initiative (GRI), the Carbon Disclosure Project (CDP), the Forest Stewardship Council (FSC), and the B Corporation (B Corp) certification.
W – Z
Waste reduction
The practice of minimizing waste generation, optimizing waste management processes, and promoting waste reduction, reuse, recycling, and recovery, with the aim of conserving resources, reducing environmental pollution, and promoting a circular economy.
Water conservation
The practice of using water efficiently and responsibly to reduce water waste, protect water resources, and ensure access to clean water for present and future generations. This can include measures such as water-saving technologies, rainwater harvesting, and water reuse/recycling.
Xeriscaping
A landscaping practice that uses drought-tolerant plants, water-efficient design, and soil management techniques to create low-water use landscapes, conserve water, and reduce the need for irrigation, particularly in arid and water-scarce regions.
Zero Emission Vehicle (ZEV)
ZEVs are vehicles that produce no tailpipe emissions and have no direct greenhouse gas emissions from their operations. Examples of ZEVs include battery electric vehicles (BEVs), hydrogen fuel cell vehicles, and plug-in hybrid electric vehicles (PHEVs) that meet specific emission criteria. ZEVs are often considered a key solution for reducing greenhouse gas emissions, air pollution, and dependence on fossil fuels in the transportation sector,
Zero waste
The philosophy and practice of designing, producing, consuming, and managing resources in a way that eliminates waste, promotes recycling and composting, and maximizes resource efficiency, with the aim of reducing the environmental impact of waste generation and promoting a circular economy.
Subscribe to Our Weekly Newsletter
Enter your email to get the best of Clean Earth Energy straight to your inbox.